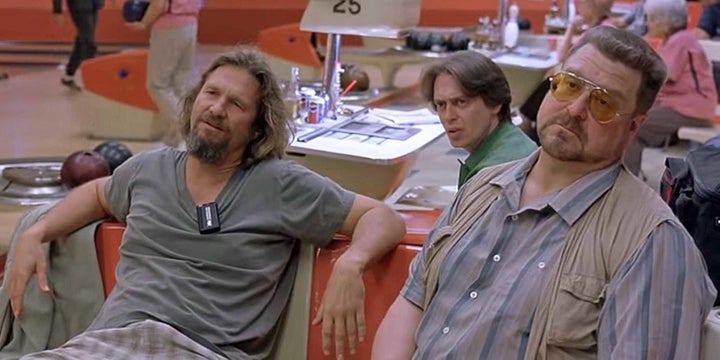 For a long time, fans of "The Big Lebowski" believed one theory really tied the movie together, and now the Coen brothers finally, like, gave their opinions, man.
According to the theory, Donny is just in Walter's imagination. Fans point out that The Dude doesn't really interact with Donny and insist Walter may just be remembering a friend who died in the Vietnam War. Donny himself, actor Steve Buscemi, even once seemed to confirm the theory, saying, "Donny is just a figment of Walter's imagination," during a "Big Lebowski" reunion. John Goodman reportedly replied, "Shut the fuck up, Donny!"
Well, now it looks like the rest of us can shut up about it, too.
"Really? No, I haven't heard that," said Ethan Coen while talking with The Huffington Post about the theory. "But doesn't The Dude get covered by Donny's ashes at the end of the movie?"
"So what's in the urn?" his brother Joel added.
We brought up how some fans think The Dude doesn't really react to the ashes -- others say the ashes are around the whole time and The Dude just goes along with Walter's delusion -- but the "Big Lebowski" creators weren't buying it.
"Well, you could say any of the characters are imaginary if you wanna stretch it that far," Ethan laughed.
"Ethan just pointed out something that's very important, which is that all the characters are imaginary. They were all imagined. They don't exist in reality. They were just made up for the movie," Joel added.
So the dudes don't really abide by that "Lebowski" theory, but they did open up to HuffPost about other mysteries of their new movie, "Hail, Caesar!," which has been getting amazing reviews ("squint at the grandeur"). They even revealed the craziest fan theory they've ever heard, which they say is technically not wrong.
When did you first have the idea to make this a "Numbskull Trilogy" with George Clooney?
Ethan: I just want to point out that only a Numbskull Trilogy could have four parts ["O Brother, Where Art Thou," "Burn After Reading" and "Hail, Caesar!"]. When did we start talking about the Numbskull Trilogy? I can't really remember. Maybe it was the second one we did with George?
Joel: We like the idea like Krzysztof Kieślowski would do a trilogy: "Three Colors: Red," or there was the "The Apu Trilogy"-- Satyajit Ray -- that great trilogy of movie about a Bengali boy. We thought, "Well, we have to do a trilogy. Which trilogy is not taken?" Well, nobody's done a Numbskull Trilogy, and I met George. We realized that our environment lined up perfectly, so to speak, and we found our numbskull.
Is there any connection between the movies besides George Clooney acting like a numbskull?
Joel: You know, George did say after "Burn After Reading," on the last day I think he said, "OK, boys. I've played my last idiot." But to his credit, George has come back for the fourth installment of the trilogy. [Laugh]
So could there be a fifth Numbskull movie in this trilogy?
Joel: You never know. It's kind of like, well, I don't know what it's like [Laugh]. It's like something.
Quentin Tarantino has his movie universe. Is there a Coen brothers' universe?
Ethan: No. You mean like the characters are all related or in the same universe?
Joel: I was just trying to imagine the universe of characters and Goodman's character in "Barton Fink" being in "No Country for Old Men," and it didn't work for me.
"Hail, Caesar!" parodies the movie industry, so how much was based on your real lives?
Ethan: You know, basically none. It really was a different world. Uh, basically, none.
Joel: We have a lot of affection for the movies from that period, and there are aspects of the movie business which have not changed, and certainly we've noticed there are a lot of lunatics in the business still. It is a crazy world, but one we're very fond of. I mean to that extent, but not beyond that.
Ethan: I don't know if this is interesting at all, but for some reason it's taboo in the movie business to give an actor a line reading, but sometimes you just want to give an actor a line reading.
Joel: So that's where it's autobiographical.
Ethan: That's autobiographical. [Laugh]
This movie has a briefcase of money that gets lost. So does "Fargo." Why do people keep putting money in these briefcases?
Joel: Hey, you're right. I never thought about that.
The "Fargo" TV show reveals what happened to the money. Was that always the plan?
Ethan: We never really thought about it. Here's what it is, in the case of that movie and this one, it's ... there to serve a slice in the story, and once it serves its purpose, you can get rid of it.
In "Inside Llewyn Davis," people also say Mike was the Gorfeins' son.
Joel: I know. I've heard that.
Joel: Yeah, it wasn't intended that way.
What's the funniest theory you ever heard about one of your movies?
Ethan: Oh, there's one I remember thinking, "Oh that's kind of nice," when somebody said it. You want to talk about surreal experiences. We were in Japan promoting "Barton Fink." [Laugh]
Ethan: And a journalist said -- I don't know if you've seen "Barton Fink" -- but a journalist asked if John Goodman's character was real or if he's just...
Joel: An imaginary character.
Ethan: Imagining he's the spirit of the hotel, which is so Japanese. And, you know, not inappropriate, and I said, "OK, that's kind of nice." What are you gonna tell them? You say, "No," you're a killjoy. And you say, "Yes." That's not exactly true.
Joel: On the other hand, it's not exactly wrong either.
Congrats on the Academy Award nomination.
Joel: It's always a little weird. It's very bizarre. You know, "Bridge of Spies" was nominated for its writing and as a Best Picture, but Steven Spielberg, who directed the movie and made the damn the thing, was not nominated, which is bizarre.
What do you think about the changes the Academy is making and the controversy over nominations?
Joel: We're all for change.
Ethan: And we're doing our best for the diversity by being Jews.
Did the rug in "The Big Lebowski" actually tie the room together?
Ethan: You know, I don't know. We never see it, so you don't know.
Joel: You see another rug that he gets from the house that he takes and replaces it. You see that rug. So, yeah it does a little bit. You don't really know though.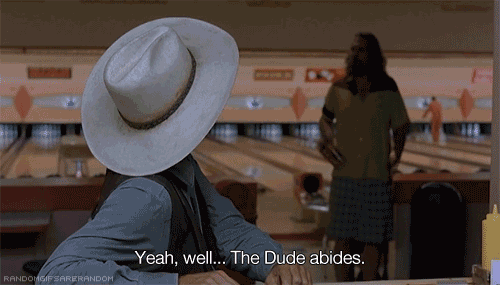 "Hail, Caesar!" marches into theaters Feb. 5.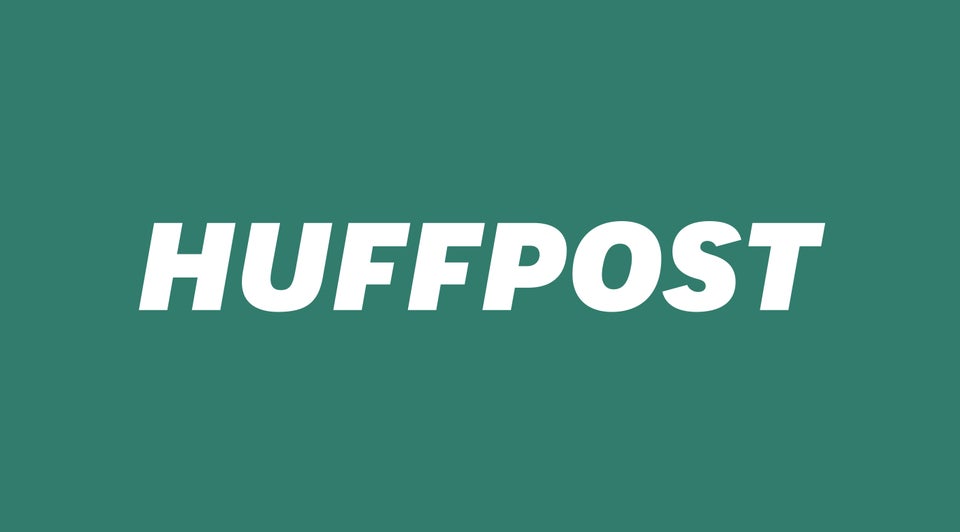 100 Highest Grossing Movies of All Time
Popular in the Community