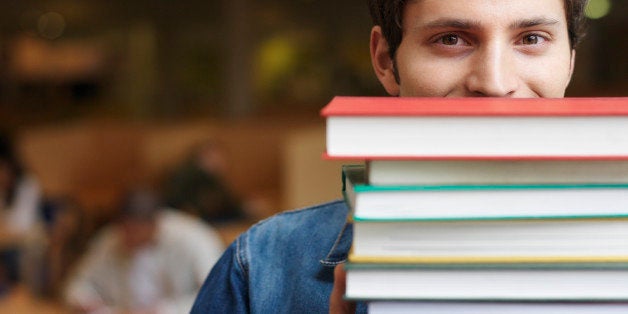 Just last week, I urged college-bound seniors to relax a little. I'm still sticking to that, but it seems there is one part of the application that could benefit from a little more, shall we say, focus.
Most students complete a college application in the order it's written: giving their name and address, listing their awards and test scores, embracing the large essay that outlines their life (or wrestling with that essay, which is a special kind of embrace) and completely overlooking that dinky little essay that comes near the end.
With many colleges, that dinky little essay asks a question like, "What specific programs or qualities attract you to our college, and lead you to believe your college goals will be attained if you are admitted? (150 words)"
In other words, it's great you want to go to college. Why here?
After laboring through the larger, more personal essay, students come across this question, see the word limit, think about how great it will be to go to bed once this app is submitted, then write down something about how cool the campus is and how the football team is awesome. Finis.
Yes, you are indeed finished. So, so finished.
This response is overlooking three important rules about applying to college:
1. Colleges never ask for information they don't find useful. If a college really didn't care about what you see in their school, they wouldn't ask -- yet you just answered the question as if it didn't matter. Colleges know it matters to them, and now that they've read your hasty answer, it's clear it doesn't matter to you. Big oops here.
2. Every essay is a chance to go the extra mile. A successful college application always -- always -- stands out in a good way from the thousands of other apps the college received. This essay gives you the chance to do some solid research on the school that goes beyond a cursory look at the website, and move your application to the top of the heap. Did you manage to do that with the 30 seconds it took to come up with your answer?
3. This is one more chance to bring them into your world. The first rule of good application essay writing is, "don't tell them, show them." Most students do this with 500-word essays, creating introductions and narratives that take the admissions officer out of their office and into your life. But these same students get to this shorter essay and write geometric proofs:
"I want to be a political scientist."
"Southeastern Michigan U has a good political science program."
"Therefore, SMU is for me."
This may work at Euclid State, but for the rest of the college world, the same rules apply to short and long essays. Start by showing them your world, then show them how their school and your world would work wonderfully together. Use your impressions from when you visited campus, talk about the programs you feel set them apart from other schools and show them what you'll do with these opportunities that will help the college and you. Don't get overly dramatic and promise to win a Nobel before you graduate: Describe what you see when you see yourself on their campus, and you're just about there.
It isn't easy to write big in a small space, but when it's done well, it's memorable. The Ten Commandments weigh in at under 100 words, and they're still getting some serious attention; you get 50 more words, and only have to have a fraction of their impact.
So pick up the pen and begin again. Why there?
Related
Popular in the Community