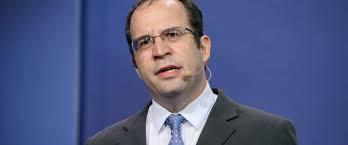 David Coleman was at the center of Common Core State Standards (CCSS) development, a position about which he publicly declared post-CCSS that he and others in his Student Achievement Partners (SAP) nonprofit were "unqualified." (See the video in this post.)
One year later, in 2012, Coleman became president of the College Board, where he thought he would tinker with the SAT "so that it better meets the needs of students, schools, and colleges at all levels."
Coleman's tinkering isn't going so well. In fact, he could well drive the College Board into the ground as his bumbling efforts for an SAT redesign (one that makes the SAT look more like the ACT) results in "updated" messages to test takers and their parents as scores are delayed.
Such was the case for students who took the October 14, 2015, SAT and counted upon the College Board to deliver timely scores for early admissions. Their scores-which were supposed to be delivered using the College Board's new score reporting system-were delayed for more than three weeks beyond the common November 1st deadline.
And now, students who took the mid-October PSAT are also facing score reporting delays.
The College Board initially stated that scores from the mid-October 2015 PSAT would be available in December 2015. However, according to the College Board's "updated score delivery schedule," the College Board changed its story, without explanation. Now the scores are supposed to be available in January 2016.
According to Nancy Griesemer of the Examiner, school counselors were told that the PSAT scores would be available by mid-December. This is in keeping with the College Board's information for educators, which tells educators to expect online PSAT results "around two months after the test":
In the past, students' PSAT/NMSQT paper score reports were received by schools approximately two months after the test. As we roll out the redesigned PSAT/NMSQT during the 2015-16 school year, the paper score reports will not be received until approximately three months after the test. We will, however, release results online around two months after the test. Results will be released to educators online one day prior to scores being released to students online.
It is now mid-December- two months after the mid-October PSAT. No scores.
Instead, the College Board has declared Plan B- which is Plan A, Delayed: An online access that school counselors will be able to view on January 6th, 2016, and students, on January 7th, 2016.
A three-week delay for electronic viewing of PSAT scores. The paper score reports are supposed to arrive at schools "by January 29th"- which would make them available three months and two weeks after the mid-October 2015 PSAT administration.
Notice also that across the top of the PSAT Plan B is an "alert":
At this time, rush SAT score reporting is not available. Please use regular reporting service.
Coleman's College Board is facing a competent-score-reporting crisis.
Meanwhile, Coleman is downplaying CCSS to the Catholics even as he pitches his SAT redesign, telling them to "rest assured," that students of traditional Catholic educational backgrounds will do just fine on his new, "college and career ready" SAT.
He neglected to mention that the College Board is having competence issues in even delivering timely scores at this point.
The College Board: Making It Easier to Take the ACT.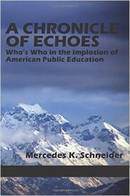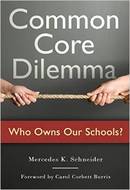 Related
Popular in the Community