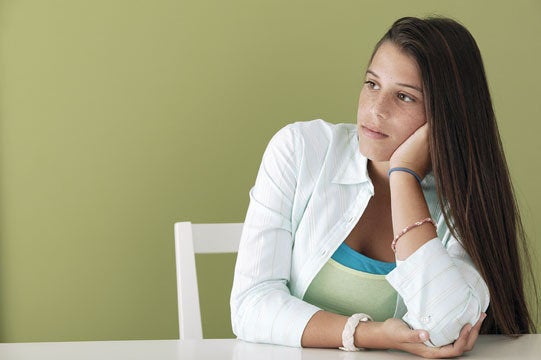 The soundtrack in my head is Roy Orbison singing "It's over, it's ooooooover," and it doesn't matter that the "it" for him was a love affair and not a college app. Plaintive heartbreak is plaintive heartbreak, and any parent or senior obsessed enough to have invested wholeheartedly in the college application process is experiencing a profound post-deadline adrenaline deficit.
Life is pretty much a swamp for app families, as there is now less than nothing to do to promote the cause, except to stare at financial aid forms and wonder why a particular university wants to know the make, model, and year of the family cars.
Do they expect you to sell a fancy new car to fund the undergraduate experience, or do they take it as proof that you're hiding untold resources? Do they worry that your old car means you're broke, or admire you for not being a spendthrift?
It's a nice distraction, for those of you who need to file for help, but here's the truth nobody really thinks about on the upslope of fall semester, regardless of their tax bracket: One or more of the schools your child applied to is probably going to accept him or her, and before you can say extra-long twin sheets they will have left home.
(By the way, if anyone knows why dormitory beds are extra-long instead of regular twins, would you let me know?)
High-school seniors are entering the phase when the old family homestead becomes their vacation home, unless they graduate unemployable and move back in, which is probably not the kind of reunion you have in mind. I can tell you from personal experience that it's a tectonic shift of major magnitude, no matter how happy or proud or relieved you think you are to see them go.
So forget logistics and strategies and prep and a close reading of the Fiske Guide or the U.S. News & World Report ratings. The most important advice a survivor parent like me can give to a senior family is to stop reading right this minute, get up off the couch, grab the kids, and go do something. See a movie, bake a birthday cake, build a snowman or go surfing, depending on your zip code, but try to spend this limbo being a family.
You're going to have more than enough time next fall to wonder what possessed you first semester, when you redefined "family planning" as a team effort to get your senior into the right school. Don't squander second semester on jitters or fretting or second-guessing when you could be living. Embrace the gospel according to Nike: Just do it, whatever "it" is in your family. You don't get this time back. That's the big lesson of app year.
A small, select bunch of you - along with every single junior who's already gearing up - will find this advice exquisitely hard to obey thanks to the folks at the University of Chicago, bless them. Chicago, known affectionately as the place fun goes to die, has in recent years tried to change its image, but, like any nerd trying to seem cool, Chicago tries too hard, and the effort can backfire. I recall an oddly overcompensating marketing campaign, for example, that involved postcards from a fictional U of Chicago student to our potential-applicant daughter (okay, not to her personally, but she was on the mailing list), promising a rousing good time, as though people went to Chicago to party.
In the school's most recent effort to make friends, a new dean sent out a mass email containing a sample essay from an accepted student. He meant well; he wanted everybody to relax a bit in the home stretch, and some of the posted online reactions were from applicants who did just that. Some, on the other hand, were from applicants whose collective blood pressure approached the national debt, applicants whose essays were either exactly like the sample or diametrically unlike the sample, who had either already filed and were in despair or had not already filed and were in rewrite.
At least their suffering has ended, as Chicago's app deadline has passed. But what about the poor juniors, who are just beginning to sign up for the rites of spring -- college nights at their high schools, text prep, college trips, and so forth. The emailed essay tried for a humorous tone by turning the relationship between school and applicant into a romantic one, which raises a slew of issues. Maybe the serious applicant ought to ditch the weekly SAT tutor for a weekly stand-up comedy workshop; maybe irreverence is the fashion-forward look for next year's college essay, unless, of course, the way to go is with a backlash essay, heavy on big issues.
As usual, there is no right answer except to do what felt right before someone threw you a curve. For now, like I said: Go outside and play.
Next time: Admissions Freak-Out Countdown #10: May the apps - as in iPhone, not applications - be with you.