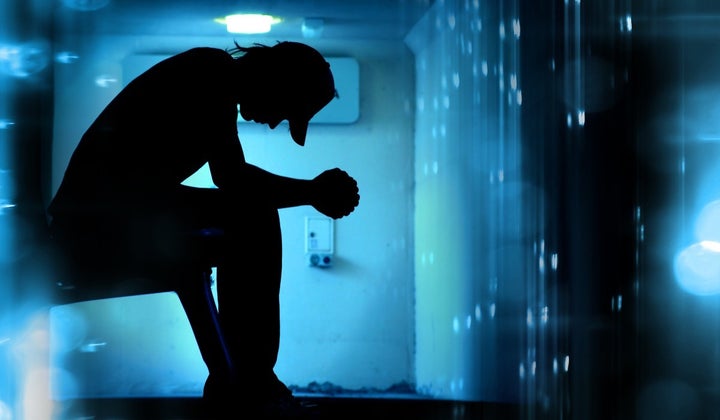 Co-authors: Steve Schlozman and Eliza Abdu-Glass
This is the first blog post in a two-part series on college mental health in the United States. The focus of this first post is college student suicide.
When I look back at college, I can say with utter certainty that "these were among the best days of my life."
I was "independent" and "free" (both words I enjoyed using) and I considered myself unfettered by parental monitoring.
I forged new relationships.
I had meaningful and existentially provocative conversations with classmates.
Ironically, it turns out that these very features of college – the unfettered independence and developmental exploration that I relished – can make college great for some young people, and at the same time can make college absolutely miserable for others.
When I was in college, there wasn't much room for the miserable part. Universities acted like the emotional hardships of being away from home were unusual and rare and administrations largely ignored these issues.
Today, things have definitely changed.
Colleges acknowledge that students experience profound emotional struggles, but colleges have remained largely ill-equipped to help these students.
Let's look at the good, the bad and the ugly of the college mental health universe.
There are more opportunities for developmental growth than ever before. Colleges actively recognize the immense variety of ways that young people come of age. There are academic and extra-curricular offerings for people to explore who they are and what values they hold dear. This is especially the case for special programs designed to support women and minorities, programs that we never dreamed would occur as recently as 20 years ago.
We're also seeing increasing drop-out rates, more powerful distractions from the online world, and greater academic and social expectations for students. Add to this the ever-growing financial challenges for students and parents and the decreased certainty of finding a job, and we have the cliché of the "perfect storm" for the emotional stress of higher education.
As we said above, despite great strides, colleges remain largely ill equipped to negotiate these complex psychosocial waters.
As students in the United States head back to college for the winter term, we'd like to address some of the greatest psychological challenges facing universities and their students. This week we're going to tackle the most disturbing and unsettling issue in college mental health – the possibility of deliberate self-harm and even suicide among university students.
We don't want to be too alarmist. Although suicide attempts on college campuses do appear to be increasing, it is not the case that simply being in college means that someone will more likely consider suicide. However, because many psychiatric illnesses have their natural onset among college-aged individuals, students are at higher risks when these illnesses coincide with the college-related stressors we've outlined above.
Consider these statistics:
· There are more than 1,000 suicides on college campuses each year – That's 2-3 deaths by suicide every day
· More than half of college students have had suicidal thoughts, and 1 in 10 students seriously consider attempting suicide
· Most importantly: 80-90% of college students who die by suicide were not receiving help from college counseling centers
These are of course alarming statistics. Some have even called this a crisis. The most important question to ask, therefore, is this:
What can we do to improve the situation?
To answer this question, let's start by looking at what we know about college suicide.
Attempts at suicide and death by suicide are most common in college students who:
· Are either under the influence of substances, or have a substance use problem
· Have made a previous attempt
· Have a family history of a mood disorder such as depression or bipolar disorder
· Are struggling with a history of trauma
We also know that students often tell others when they're emotionally struggling, and that teachers, peers and resident assistants are more adept at recognizing emotional distress among struggling students.
Nevertheless, suicidal students often feel helpless, hopeless, and trapped. Some of these students resist seeking help because they're ashamed. They might fear a "black mark" on their record or being judged by others. Even if they don't have these concerns, they often don't know what services are available.
Obviously, this is a complex and multi-faceted issue. We won't be able to rectify this trend overnight. But there are steps we can take to ameliorate the risks. These include:
1. Establish new educational platforms about depression and suicide. Key to prevention and early intervention is education about mood disorders and suicide risk. Some educational initiatives include live and online modules that can be used in a wide range of forums on campus – from dorms to the classroom to campus-wide events. These modules are not just for students; parents and faculty benefit as well. We also need to be more creative in our educational approaches. For example, a film series on depression and suicide followed by discussion groups could be an incredibly powerful way to educate the community. There are a number of very informative online sites that can serve as adjuncts to these educational efforts. Chief among these are the American Foundation for the Prevention of Suicide and the Jed Foundation. Another important component includes making students aware of what they can and should do if they are worried about a friend or fellow student. In fact, everyone on campus needs to know where to go and what to do when there are safety concerns. Each college campus should have a user-friendly website or app that features a clear description of the risk factors for suicide and self harm and explicit advice about how to approach a student about whom there are questions.
2. Increase access to mental health services. Every member of the university community as well as parents and family should know how to seek help on and off campus. A college website can house all the needed information about these services, including information about clinicians and the nature and coverage provided by insurance. This information should also include clear directions about how to access the best emergency departments either on campus or in local hospitals if serious concerns are warranted
3. Support community forums. Most students struggling with a mental illness or emotional crisis feel alone and frightened. Study after study tells us that we feel better and safer with social supports. Providing community forums on a regular basis, and throughout the campus, sends a key message: You are not alone, and something can be done about your suffering.
4. Foster peer counseling. Depressed and suicidal students are often more likely to talk with friends than parents, teachers or advisors. We have seen this demonstrated in the success of the programs like AA for substance use disorders and in support groups for all sorts of emotional and behavioral difficulties. Organizations such Active Minds, tailored to college students, have been highly effective in the mission of peer counseling.
5. Decrease the stigma of mental illness. Perhaps the greatest barrier to seeking help is the fear of being judged or ridiculed. Many individuals still do not believe that depression and mood disorders are illnesses and feel that suicide is a sign of deep personal weakness. Colleges need to take the lead in dispelling these false beliefs. Treatments for depression are effective, and the entire college community needs to be aware of this fact.
6. Promote means for increasing student wellbeing. Depression is often prevented by a number of activities – regular exercise, good sleep habits, substance use awareness programs, group discussions, cognitive behavioral techniques, expressive arts, and discussion groups have all proven helpful. These activities should be encouraged and fostered on college campuses.
Because each college is unique, colleges must tailor these initiatives to their own circumstances, but the benefits of taking action cannot be underestimated. Colleges can literally save lives. They just have to act.
For additional information please see:
Examples of college webpages:
Related
Popular in the Community