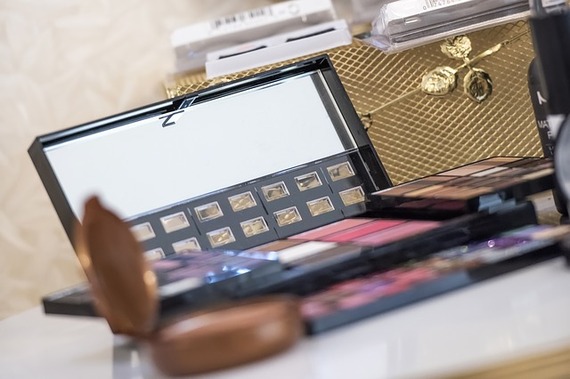 Make-up is a part of every day life, and many people turn to it to highlight their features and embrace an updated face. However, there is more to makeup than simply the application of color. There is energy in every color, and that energy shifts and changes with the depth of shades you use, as much as where it is applied. Each color chosen has a direct correlation to the way your mood might swing and, ultimately, how you feel about yourself. Enhancing the vibration through color choices will promote a more confident you. You can feel the difference when you apply certain hues over others. Choosing your colors with intention as well as for coverage, will brighten up your personality and add positive energy to your makeup experience.
Here are three basic shades and their meanings to keep in mind when choosing colors. Used in association with your intention, you can create positive energy. I can't emphasize enough that you be sure your choices are coupled with your intention for results that will match your own energy.
Pink - offers us the opportunity to convey self-love. When pink is used it conveys kindness and will make you more approachable.
Red - offers us strength and energy through pure passion. If you want to convey power, red is your color.

Black - offers you the luxury of boundaries and mystery. Black will always help you fill in the blanks while conveying secrecy and protection.
Look at your face from this standpoint and you will be able to associate the colors you apply with the way you wish to feel. When we customize our makeup through the understanding of the energy of color, we come away with a more balanced and whole feeling about ourselves.