 Google Authorship was introduced by Google a few years ago, but it continues to grow in popularity as Google continues to intertwine its search results with its other products. This includes migrating the business listings on Google Places to Google+ (which business owners can do through their dashboard) and upgrading Google Docs to Google Drive, Google's cloud storage platform. As Google continues to merge its new and former products, getting setup with Google Authorship should be a top priority for business owners and webmasters.
Setting up Google Authorship doesn't take much work, especially if a website is on WordPress or another platform that has plugins for Google Authorship.
Benefits of Google Authorship
Authorship was created with the goal of allowing writers to claim their content, as well as allowing search engine users to find more content written by the same writer. It also helps establish credibility and legitimacy of content for websites as well as authors. It's widely believed that Google Authorship is the first step toward verifying author identity, which will be used to calculate Author Rank, which I believe is the future of Google's algorithm.
Additionally, websites that have taken the steps to establish authorship tags get higher click-through rates due to authorship markup applied in search results (which looks like a headshot of the author next to the text listing, drawing the eye and attracting clicks), and greater exposure to more of their content.
Creating Google+ profiles for all authors on the website is the first step. First, have your authors check http://plus.google.com under their personal Gmail address (if they have one) to see if Google has already set up a preliminary Google+ profile under that email address (much like how they did with new Google+ profiles for local businesses).
Google+ will walk you through profile creation. Fill out all the fields, including a professional profile photo, as this photo is what is viewed in search results next to your content.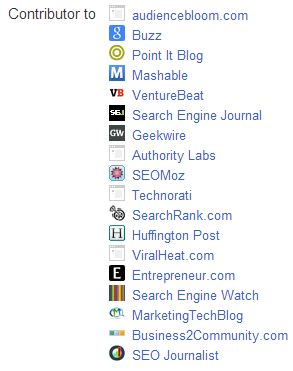 The next most important part of a profile is the "Contributor To" section. Here, list all the websites that you publish on. The link can be to the homepage of the website, but to be more accurate (if possible), link to the author's page on the website, which includes a bio and list of posts. Be sure to keep this updated every time you add a new publisher for whom you write.
After setting up your Google+ profile, incorporating a link in every piece of content with the rel=author tag that links to the author's Google+ profile is what completes the Google Authorship set-up. This snippet can appear anywhere in the content, but most websites are including it at the bottom of their posts, so it isn't distracting.
If your website is on Wordpress, I recommend Yoast's SEO plugin, which will allow you to easily incorporate these tags into your content.
Another method for authors that can't add the rel=author tags or want another solution is to verify an email address from the website on which you're publishing. For instance, if John Doe's entrepreneur.com email address is johnd@entrepreneur.com, it can be verified for authorship by using the Google+ Authorship page to verify the email address.
Once you click on the verification link that was sent to your email, a link to the website verified for is automatically added to their "Contributor To" section on their Google+ profile. The title may default to just the domain, such as "website.com", but this can be changed manually by editing it in the Edit Profile view.
Confirming Authorship is Set Up Correctly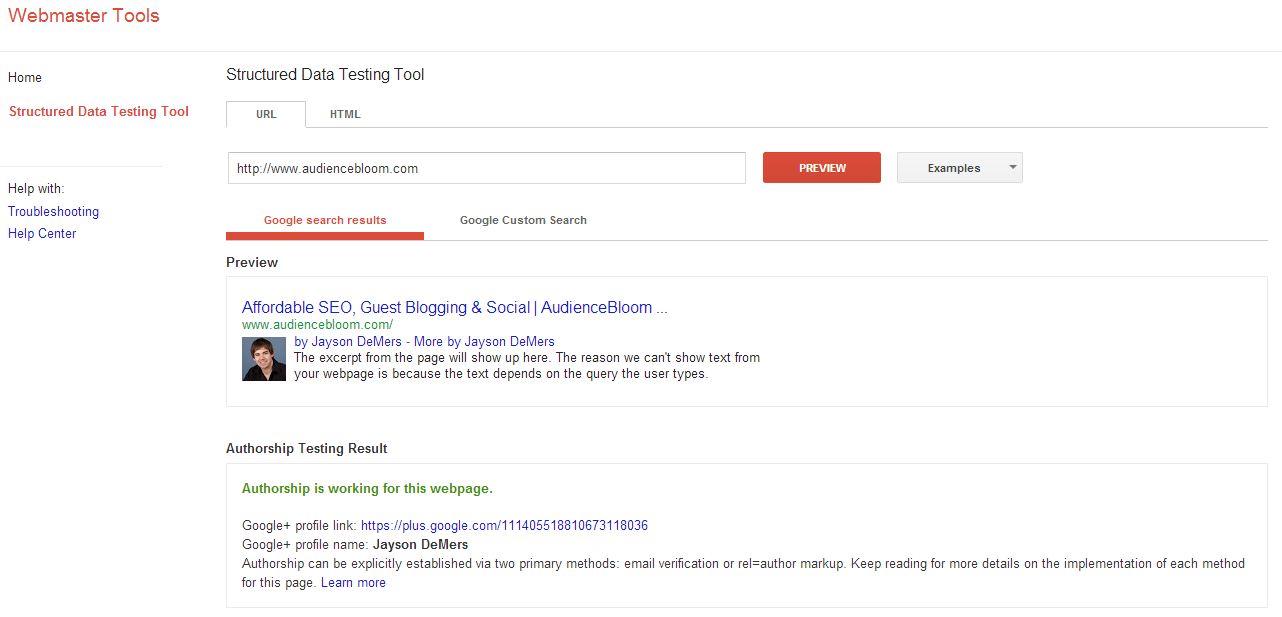 If something is not working correctly, Google offers suggestion pages with how to verify authorship via the two available methods. It also identifies if one author is set up correctly, but Google has located another author on the website that isn't set up.
Installing on WordPress and Other CMS Platforms
The Future of Google Authorship
In September 2012 on Search Engine Land, Matt McGee reported that Google confirmed that setting up Authorship has additional benefits: "Google has confirmed that there's a hidden benefit to having authorship status: If a user returns to the search results after reading an author-tagged search result for a certain period of time, Google will add three additional links to similar articles from the same author below the originally clicked link."
As we have seen from the evolution of other Google products as mentioned above, there is no doubt that Google Authorship will continue to grow in importance when it comes to getting find in search results, as well as allowing authors to get better recognition for their work. For now, Google is working on verifying individuals, but it wouldn't come as a surprise if websites were given the opportunity to verify their Google+ profile as well, as local businesses and authors have.
Finally, AuthorMedia states that it can help reduce piracy, as content linked via Google Authorship will be shown higher in search results. It can also help reduce spam, and Authorship legitimates online content. By giving authors and websites the incentive of faster and better exposure, Google is hoping that identifying the real authors behind online content will help create a more transparent internet.
Related
Popular in the Community