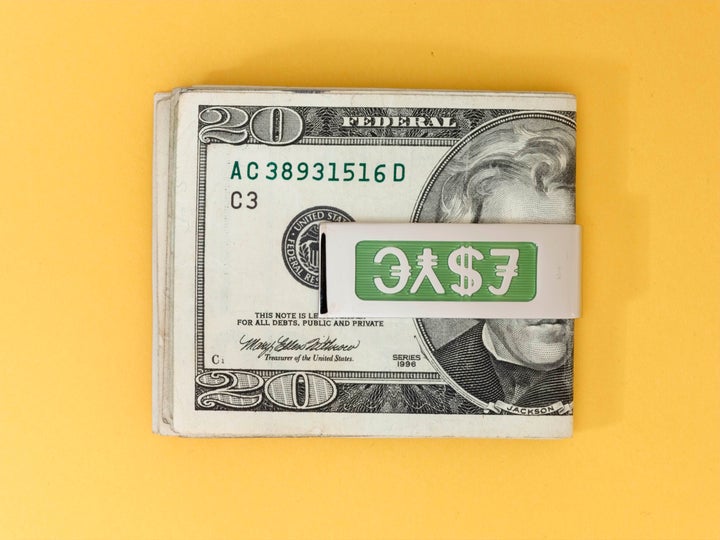 You know you should tip at a restaurant, at your hair salon, and when you're getting out of a taxi, but did you know you should tip vendors at your wedding too? We asked our experts to dish on the ultimate list of who gets a tip (and exactly how much!).
Before your wedding rolls around, take a good look at your wedding vendors' contracts to see if gratuity is included. You might see a line for this from your caterer and bartender, but most other vendors don't include tips in their fees. Familiarize yourself with who does and doesn't include tips, then get ready to head to the bank to pick up some cash. Assuming none of your wedding vendors include gratuity in their fees, here's how it breaks down:
Officiant: If your officiant is a member of the clergy, you may not be able to tip him or her directly, but you can make an additional donation to the house of worship. For nonclergy, tip around $50.
Photographer and Videographer: As a general rule, it's not necessary to tip the owner of the company (which wedding photographers often are), though you could tip $100 or more if you feel so inclined. If there is an assistant, tip the assistant $50 to $75.
Caterer and Waitstaff: Gratuity (or a service fee) is often included in your total bill. If not (or if you'd like to give a little more), $10 to $20 per person is a nice gesture. Unlike at a restaurant, the waitstaff at your wedding isn't depending on tips for wages.
Hair and Makeup: Like at the salon, tip around 15 to 20 percent of the service. You may provide this tip yourself if you're paying for all of your bridesmaids' services, or include a tip in the total that they each owe so they can make sure to have enough cash on hand.
Delivery and Rental Staff: Talk to your vendors about how many people they'll have on site for your wedding day, then plan to tip $10 to $20 per person.
Wedding Planner, Baker, Stationer, and Florist: As business owners, these pros won't be expecting a tip. However, if you really loved their work or felt they went above and beyond, consider putting cash or a check in the mail after the wedding, along with a thank-you card (especially because your planner is the only one of these vendors you'll probably see on your wedding day). If your planner brought an assistant who did great work, be sure to send over a tip for her or him as well!