It's time for May's Conscious Interview!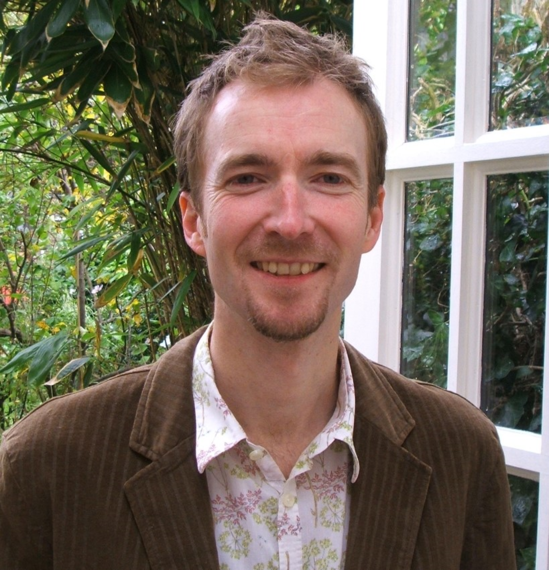 This month features Richard Gilpin. Richard is a counsellor, cognitive behavioural psychotherapist and meditation instructor. He has worked with people suffering with all recognised types of anxiety disorders for the last decade. He has an MA in Buddhist Studies and is co-founder of the Bodhi Garden, a registered charitable trust based in the south of England. His research into the origins and practices of mindfulness-based cognitive therapy was published in 2008, and he is the author of Mindfulness for Black Dogs and Blue Days and Mindfulness for Unravelling Anxiety, both published by Leaping Hare Press.
Find out more about Richard here.
Wherever I have a sense of belonging and a sense of connection. These vary depending on inner and outer conditions.
When did you first come across mindfulness / meditation?
In any meaningful way, it was in 1997, a year I mainly spent shuffling from one retreat centre to another accompanied by ever-increasing amounts of joy and curiosity. The first retreat I did was led by the veteran meditation teacher Christopher Titmuss, to whom I remain profoundly grateful for inspiring me to continue my investigations.
Describe one practice you do everyday to keep calm and centred?
Feeling my feet on the ground or feeling my hands resting in my lap. When I forget to do either of these, I'm invariably reminded to do so when one of our neighbourhood's many cats wanders past the window (for me, cats are great teachers of embodied awareness).
How can the business world benefit from mindfulness?
The benefits are unfathomable when people cultivate a deep awareness of the interconnectedness of their 'world' and other people's 'worlds'.

What does 'digital wellbeing' mean to you?
Having good boundaries around when I use digital devices and making clear choices about what I'm using them for. Sometimes just remembering that something has an 'off' button can be liberating.
Do you think technology will increase or decrease wellbeing?
I don't think technology will (or can) do either. It is the human minds using and applying the technology that make the difference. As the old saying goes, minds are wonderful tools but terrible masters. 'Wellbeing' is determined by how we apply our minds.
Whatever is to hand which, to be honest, is usually paper.
What is the best piece of advice you have ever been given?
Not personally given since it is advice offered by the historical Buddha about 25 centuries ago:
"Do not believe something based upon repeated hearing, or tradition, or rumour, or scripture, or conjecture, or inference, or specious reasoning, or because it conforms with your preconceived notions, or because it is authoritative, or because it is spoken by your teacher. Believe something when you know for yourself that it is wholesome and wise."
What is your favourite quote?
This week, it is something I read that a Zen master once said to his students:
"To light your lamp in broad daylight and go rummaging around for what stands right before you is black comedy indeed!"
If you could be anywhere in the world right now, where would it be?
Right now, I'm in a stone cottage in a green wood on the edge of Dartmoor, with an owl hooting outside. This is pretty good.
For More Information Please Visit:
The Conscious Professional
Home of Corporate Mindfulness, Resilience and Wellbeing Solutions
http://www.theconsciousprofessional.com
We also offer 1-1 Mindfulness Coaching, Life Coaching and Luxury Mindfulness Retreats at Champneys!
Calling all HuffPost superfans!
Sign up for membership to become a founding member and help shape HuffPost's next chapter