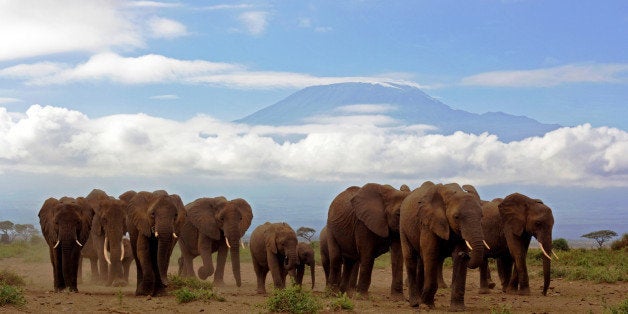 The American public is under the impression that elephants are no longer captured in the wild and imported for display in zoos. Surely, such an archaic and inhumane practice must have been relegated to the past! In reality, zoos have failed to create a self-sustaining collection of captive elephants in North America and must repeatedly turn to the wild to shore up their diminishing numbers. And, it is about to happen again, despite the fact that many zoos have already phased out their elephant exhibit. Simply put, elephants do not belong in zoos.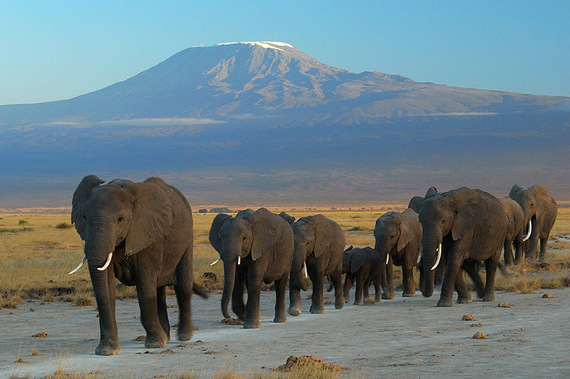 For the second time in a little over a decade, U.S. zoos are colluding with Big Game Parks (BGP), a private, family-run organization that manages three protected wildlife areas in Swaziland, to import wild elephants. BGP is again threatening to kill elephants if permits are not issued, claiming an overabundance of elephants is causing damage to the environment and conflicting with selected "higher priority" conservation objectives, particularly black rhinos.
In truth, just two of the parks managed by BGP contain elephants, where a total of 35 or fewer elephants are enclosed in small fenced areas, limiting their threat to landscape and other wildlife. Only one of those two areas currently has black rhinos, though BGP wants to introduce them to the second elephant area -- pushing out elephants simply because they are not a priority in BGP's plan.
Culling has not been used in Southern Africa for two decades, where non-lethal management alternatives are now accepted as best practice. Yet zoos are once again shamelessly exploiting threats of killing elephants to gain support for the import. In exchange for the elephants the three zoos would pay $450,000 over a five-year period to the Ngwenya Rhino Fund, which is administered by BGP. This amount would cost each of the zoos just $30,000 per year, a tiny fraction of their income and far less than the cost of maintaining one captive elephant.
Not only are the zoos financially rewarding BGP's appalling threats, they are endorsing an organization that has managed to free itself of government oversight in Swaziland and avoid international wildlife trade checks. Countries that are signatories to the Convention on International Trade in Endangered Species (CITES) are supposed to operate separate and independent Scientific and Management authorities. In Swaziland, BGP CEO Ted Reilly is listed as both Scientific and Management Authority, so, in effect, BGP will be applying to, and giving itself permission to, export the elephants.
The zoos argue there is no safe place in Africa for the elephants to go (while at the same time urging zoo visitors to contribute toward their conservation efforts in the wild), without evidence to show that this option was ever explored. In fact, they may be ignoring possibilities for relocation within Swaziland. The zoos are also not questioning BGP's bizarre decision to keep black rhinos in the same compounds with elephants, if resource competition is such a threat. This is not surprising when you consider that the three zoos have invested a combined $39 million, at minimum, for the construction of elephant exhibits. And they fully expect it to pay off. The director of the Sedgwick County Zoo recently told the Wichita Eagle, "It's not a question of 'if' but a question of 'when' we will have young elephant calves born here...That's going to skyrocket the attendance like nothing ever has here before."
According to their own projections, zoos will have to return again and again to plunder the wild for calves just to keep the current number of African elephants in zoos steady. A 2012 Seattle Times report found that elephant births in zoos have failed to offset deaths, which will lead to the demographic extinction of elephants in U.S. zoos in the next 50 years. Of the 321 deaths studied by the Times, half the elephants were dead by age 23, about a third of their expected life span of 65-70 years. Most died from injury or disease associated with captive conditions. Elephants are subject to a host of captivity-caused problems, including fatal foot and joint disease, reproductive disorders, infertility, and aberrant behaviors such as infanticide.
Long-term detailed scientific research has amply demonstrated that elephants are highly intelligent, emotional, and social beings who show empathy for one another (please also see). They also are famously known to mourn their dead. Females, who reportedly constitute 15 of the 18 elephants, naturally remain with their mothers for life. The capture and removal of young elephants disrupts social groups and causes intense distress in the captives and those left behind, making the proposed import all the more cruel and unethical.
The conservation charade: Elephants do not belong in zoos
This entire travesty, from BGP's unchecked control over the fate of Swaziland's few elephants to the shameful complicity of the zoos, is being sold as "conservation," when it is nothing more than a business deal to restock zoos' emptying elephant exhibits. The great irony of this charade is that relocating the elephants to a protected area in Africa would provide the greatest conservation benefit, yet neither the zoos nor BGP appear capable of looking past their own self-interests to consider this valuable option.
The U.S. Fish and Wildlife Service is accepting public comments on the proposed import. To comment on-line, please click here. Comments are due by November 23, 2015.
REAL LIFE. REAL NEWS. REAL VOICES.
Help us tell more of the stories that matter from voices that too often remain unheard.