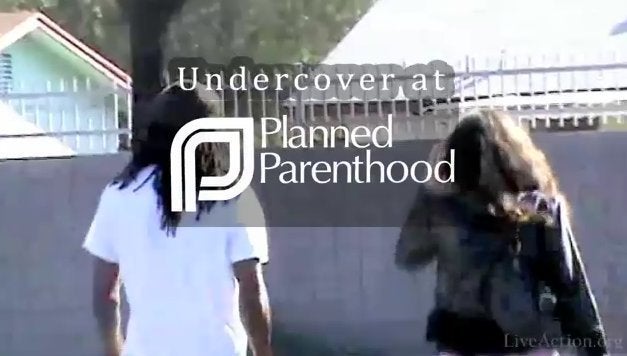 It comes as no surprise that newly empowered Republicans on Capitol Hill are revving up for fresh attacks on women's reproductive health care. Just last week, Congressman Pence (R-IN) has led the drumbeat to strip federal funding for Title X, the nation's family planning program, which provides women with access to birth control, cancer screenings, HIV testing and Planned Parenthood health centers. But, what should be shocking to many New Yorkers is that at the same time another equally troubling attack is being launched against women's health care right here in our city.
By now, we have all read the headlines about the recent "sting" videos used to attack one of our own community health centers, Planned Parenthood New York City. These two separate efforts have the same agenda: undermining the rights and needs of women. As the conservative right steps up their attacks, New Yorkers should lead the fight to protect women and Planned Parenthood.
Nationally, Planned Parenthood is a household name. One in five American women will walk through the door of a Planned Parenthood clinic during her life. The group was founded in Brooklyn in 1916, and has earned the respect of generations of New Yorkers by delivering health services to people in need. In 2009 alone, Planned Parenthood's multiple centers across New York City serviced nearly 17,000 HIV tests and reached more than 50,000 clients.
This long-standing institution is under siege because of a targeted coordinated political campaign by anti-choice extremists. Using actors and hidden cameras, the anti-abortion group Live Action has produced a series of videos that misrepresent and malign Planned Parenthood. The videos claim to catch Planned Parenthood staff enabling the sexual exploitation of minors. But they don't tell the whole story. In fact when a crew with a hidden camera tried to ambush a Planned Parenthood office in New York City, they never made it past the reception desk and the office notified FBI that minors might have been at risk.
Conveniently enough, neither of those actions was shown in Live Action's video.
These tactics are familiar because they come from the well developed playbook of conservative extremists. A year ago these same smear methods were used by conservatives to attack Shirley Sherrod, then Georgia State Director for Rural Development for the United States Department of Agriculture. Blogger Andrew Breitbart spliced video excerpts from a NAACP event to allege racism and discrimination on the part of Sherrod in her interactions with a white farmer. Once officials reviewed the full unedited tape, it was clear that her comments were taken out of context and the rush to judgment by the media, the public and politicians had been out-of-line. But by then it didn't matter, Sherrod had already been fired and publicly ridiculed; she is now suing Breitbart for defamation.
The conservative movement has declared war on Planned Parenthood and the rights of women. Now New Yorkers should lead the effort to fight back. Take five minutes to make your voice heard by calling your Congressmember and Senator or join the Stand up for Women's Health rally on February 26th in Foley Square. Together we can show the country that New York City will not be silent when women's health care comes under attack.
Live Action's stated mission is "to literally end Planned Parenthood." After last week's House vote it's clear Congressional Republicans are all too eager to jump on board as well. Planned Parenthood has stood up time and again in defense of the rights and needs of women in our City. Now it's our turn to stand up in defense of theirs.
REAL LIFE. REAL NEWS. REAL VOICES.
Help us tell more of the stories that matter from voices that too often remain unheard.