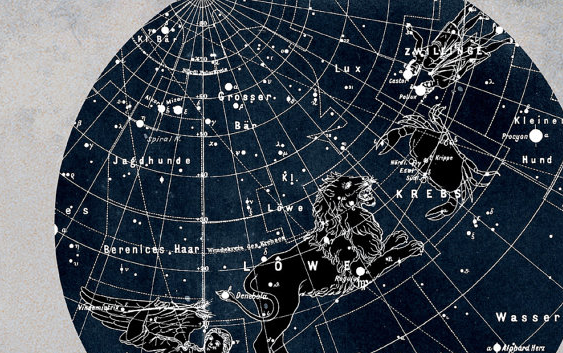 This carefully-curated astrological poetry list reflects a wide array of contemporary styles and voices, and was originally published by Luna Luna Magazine.
Aries
Wastoid by Mathias Svalina
Aries are known to be brave and assertive, and Svalina's book fits perfectly into this description -- in an off-kilter way. The book centers around a lost lover and the desire to find said lover again. The passion is colored with impulse and longing, perfect for the Aries who hates not getting or keeping what it wants.
Taurus
Bring the Shovel Down by Ross Gay
Because Gay's work is sensuous and passionate and very connected to the earth. The headstrong Taurus will appreciate just how grounded and authentic this work is.
Gemini
All the Garbage of the World, Unite! by Kim Hyesoon
This book, like its Gemini reader, is dynamic, intellectual, clever and sometimes a little mad.
Cancer
Cow by Ariana Reines
This is a heady trip and yet it is body-bound. Like a Cancer: one foot here, one foot there. It is scary and sensuous and moody. Also, Cow is fucking intense. Any Cancer who isn't drawn to darkness is lying. The Cancer can be purely emotional for only so long before it explodes. This book is that explosion.
Leo
Human Dark with Sugar by Brenda Shaughnessy
You Leos want a bold book, right? This is it: creative, strong, brave and it demands a lot from you. You wouldn't give any less, and you wouldn't expect any less.
Virgo
The Master Letters by Lucie Brock Broido
Here you get to apply your obsessive attention to detail (that delicious lineation!) and a little neuroticism.
Libra
Midwinter Day by Bernadette Mayer
Libras are lovers of pleasure and creativity; because of their avant-garde nature, they will obsess over Mayer's invisible boundaries between prose and poetry.
Scorpio
Crush by Richard Siken
Obsession, desire, bodies, death, want, need, beauty. Enough said.
Sagittarius
With Deer by Aase Berg
The Sagg can be somewhat cold and weird at times, and Berg's With Deer feels that way, what with its grotesque imagery. But underneath, it is achieving something major, and it is begging for you to be open enough to accept it. TheSagg can do this, as they philosophize and explore every strange line in this stellar book.
Capricorn
Lighthead byTerrance Hayes
Capricorns are down-to-earth; they are loyal and they want more for themselves. Lighthead does that. It is big and brave and resistant to form or easy definition. Like Capricorn's independence, it does not want to be confined.
Aquarius
Heredities by J. Michael Martinez
Oh god, this book. The Aquarius will love it because it is brazen, innovative, eccentric and worthy of admiration.
Pisces
At Night by Lisa Ciccarello
There is something sensual and needy about Pisces, something off-balance and dreamy, something that teeters on darkess. We struggled as to whether Lisa Ciccarello's book belonged with Scorpio, but decided it'd be better off with a Pisces, someone who probably wants to give in to that dark state. Do it. Give in. This book manages to be dark and beautiful at once, perfect for the other-world.
Popular in the Community