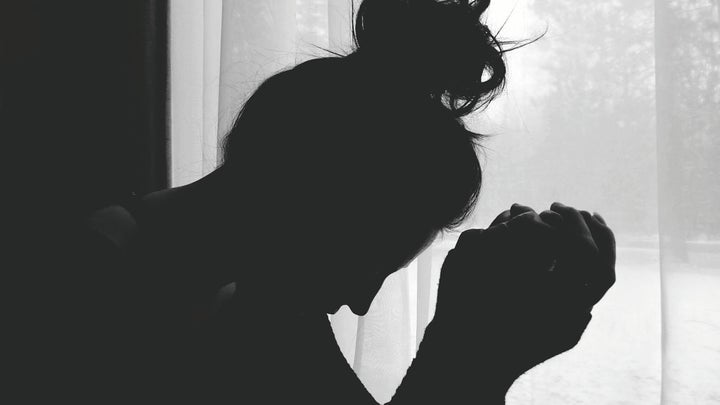 For the first few weeks after Karla's younger sister, Kari, had her second baby in the summer of 2010, everything seemed fine. Kari was tired, but that was inevitable: She was juggling a newborn and a 3-year-old.
Her exhaustion quickly grew. Kari found it impossible to sleep, even when the baby did. She had a history of anxiety and went to the local clinic to get a prescription for medication, but it didn't help. Only later did Kari's family learn she'd taken to posting on online forums late at night, looking to connect with other women who felt themselves unraveling under the weight of motherhood.
On Labor Day weekend, Kari called her big sister and told her she needed help. She was thinking of hurting herself. Karla immediately arranged for the sisters' parents to pick Kari up and stay with them. She arrived on the Monday of the holiday weekend and her family made plans for her to see a local doctor first thing Wednesday morning. But Kari never made it to the appointment. On Tuesday, she died by suicide — one month after giving birth.
"I mean it was so fast, that was the thing I was so surprised about. It happened so fast... she just spiraled," said Karla, who requested HuffPost not publish her last name. "It went from having the baby to I'm not getting any sleep to I'm really having a tough time getting sleep and I'm anxious to I want to harm myself."
It has been nearly eight years since her sister's death, and Karla says she still fears that most people ― and, crucially, women of childbearing age ― don't know that postpartum depression can be deadly.
When a new mother like Kari takes her own life, her story is often treated as a one-off. It's a tragic deviation from what is still generally viewed as a joyous, if sleep-deprived time — rather than part of a broader landscape in which too many American moms don't have access to, or education about, the mental health treatment they might need.
"It's a significant problem, and it is certainly something that, as a perinatal psychiatrist, is what keeps me up at night," said Dr. Samantha Meltzer-Brody who runs the University of North Carolina's Center for Women's Mood Disorders.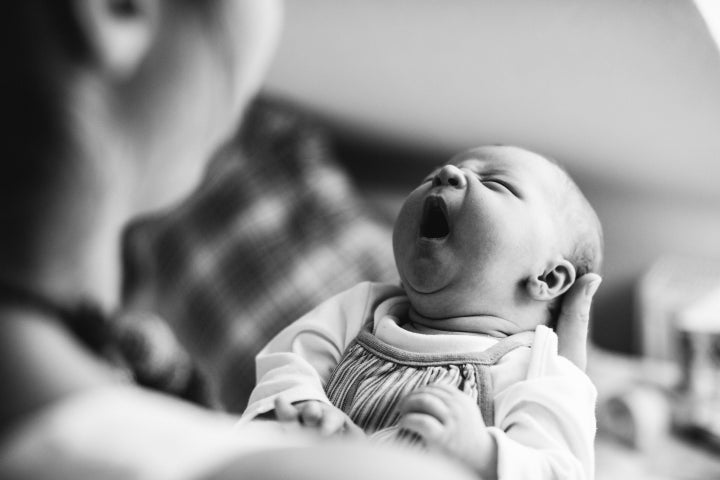 A tumultuous period in women's lives
After childbirth, women experience a dramatic drop in the hormones estrogen and progesterone, and that fluctuation is thought to contribute to postpartum mental health problems in ways that are still not fully understood.
Caring for a newborn is also relentless and requires women to run on just a few hours of broken sleep per night. Remove any kind of meaningful, hands-on support system and throw in the fact that 25 percent of American moms are back at work within two weeks of giving birth, and it's no wonder so many moms struggle.
Research speaks to a kind of ripple effect for both moms and babies: women are more likely to develop chronic mental health problems, and children are at greater risk of emotional and developmental issues years down the road.
Those conditions exist on a spectrum, Meltzer-Brody said, which means most new mothers are not at risk of hurting themselves. However, studies have shown that women with severe postpartum depression are at greater risk, she added. This includes those with postpartum psychosis, in which women experience delusions and hallucinations — a rare but severe condition that occurs in less than 0.2 of all births.
More often than not, women with postpartum psychosis, and those who've considered self-harm, need to be hospitalized so they can be in a protective environment while they wait for medication to kick in, Dr. Crystal Clark, an assistant professor of psychiatry and behavioral sciences with Northwestern's Feinberg School of Medicine, told HuffPost.
"For moderate to severe postpartum depression, the gold standard of care is psychotherapy and medication. Someone with milder symptoms may not ever need medication," Clark said. "Postpartum psychosis absolutely requires medication, you can't do therapy with this and be done."
Kristina Dulaney, 33, experienced postpartum psychosis after delivering her second baby in the winter of 2014. One day, she told her husband with absolute certainty that Jesus was coming back — and then at one point believed he was Jesus. She called her boss to quit her job. She tried contacting several pastors who she believed, inexplicably, were about to die.
Dulaney's husband called 911, and an ambulance took her to the emergency room. She stayed in the ER several nights before she was transferred to a general psychiatric unit. Eventually, she started an intensive outpatient therapy program.
Dulaney, who has become an outspoken advocate for perinatal mental health issues, can understand why women in the grips of such serious illnesses are reluctant to speak up.
Recovery takes time. About a month after her postpartum psychosis first surfaced — at a point when her symptoms were somewhat under control — she tried to jump out of her husband's truck while their baby was in the backseat.
Dulaney, who works in healthcare, says she then had to answer questions, truthfully or otherwise, to convince her doctors that she was well enough to be home with her children and keep them safe.
"So many women are scared to get their babies taken away," she said.
That fear is one of the many challenges that exists in identifying women who are at real risk for hurting themselves and getting them into treatment. Speed is absolutely essential to help those women — but speed is only possible if friends, family and any healthcare provider who regularly works with reproductive-age women understand just how serious these issues can be.
In some ways, the situation of Kari, Karla's sister, seemed like a best-case scenario. Kari had contacted her family for help, and she was going to get it.
"I thought once we got her back home, with my mom, she was going to be fine. We got her the appointment. We were making plans. I just thought we were OK," Karla said.
"I want people to know that this is so serious," she added. "If it gets bad, it can go bad very quickly."
Support HuffPost
The Stakes Have Never Been Higher
Related
Popular in the Community