Escape the blazing city heat and go for a dip (without leaving town).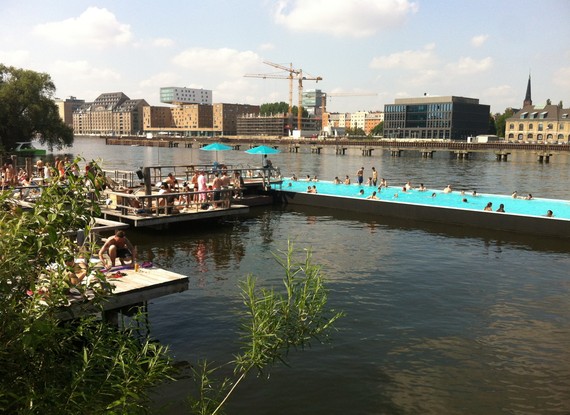 This 90-foot pool, which floats on a massive barge in Berlin's Spree River, started as a temporary art installation but locals fell so head-over-heels that it stuck around. Besides the pool, there's a laid-back deck with a sandy man-made beach dotted with hammocks and a bar serving all manner of wine and beer. (It is Germany we're talking about!) Bonus: daily yoga classes, concerts and movie screenings throughout the year.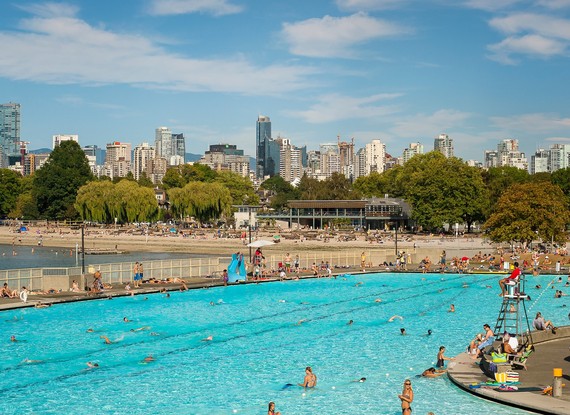 Kitsilano Pool, Vancouver
At 150 yards long, Kitsilano Pool (known as Kits Pool to regulars) is one of the biggest in the country. The saltwater soak sits along a beach and overlooks the English Bay, Stanley Park, Grouse Mountain and downtown Vancouver. There are three slides for kids and a cafe (with an impressive drink menu) for adults, so everyone stays happy.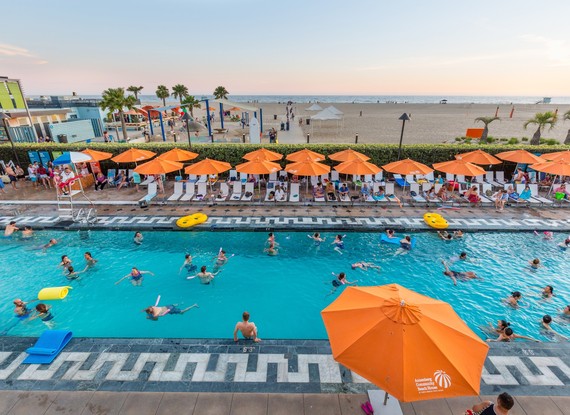 Annenberg Beach House, Santa Monica
The real spotlight at the 1960's Modernist Annenberg estate (formerly owned by actress Marion Davies and now open to the public) is the swanky pool scene. Plush daybeds and peach umbrellas separate the area from Santa Monica Beach, and there's beach volleyball set up for those who want to show off their bronzed bods.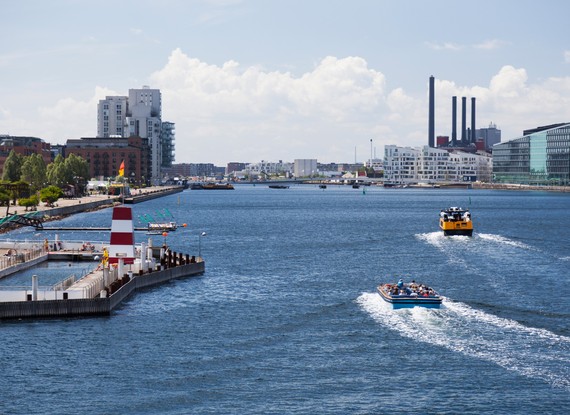 Harbour Baths, Copenhagen
Copenhagen's harbour baths tops our list of cool urban pools, thanks to its gorgeous skyline views. Jump off the angled platform that resembles a ship into the deepest of the three watering holes, then soak in the hot Danish sun in the amphitheater seating.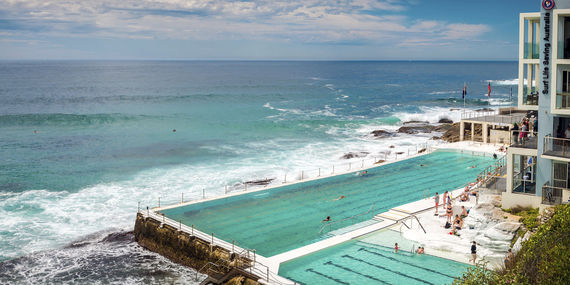 Bondi Icebergs Club, Sydney
Everyone knows the iconic olympic-sized lap pool facing Bondi Beach. You can feel the Pacific spray as the turquoise waves crash against the edge of the surrounding rock cliffs. After a dip, refresh with a tipple at the cool clubhouse, where there's a gourmet bistro, two bars and a 1,600-square-foot deck perfect for spotting dolphins and whales splashing in the ocean.
Related