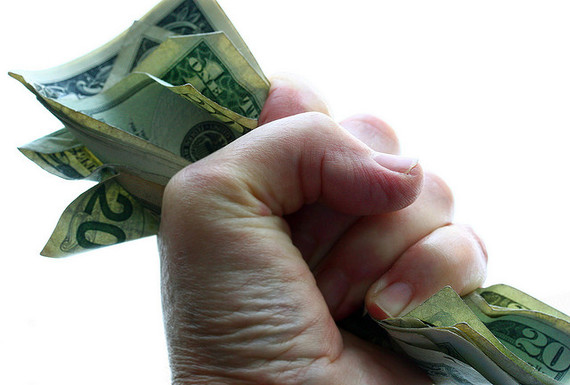 Photo courtesy of Flickr.
I remember feeling repulsed when I first read that Martin Shkreli, CEO of Turing Pharmaceuticals, raised the price of its proprietary drug, Daraprim, by 5,000 percent. This increase caused the price of each pill to go from $13.50 to $750.
At the time, I did some research on the disease that Daraprim is prescribed to treat. It's called toxoplasmosis. According to the Mayo Clinic, this disease can cause "extremely serious complications" for infants born to infected mothers and for people with weakened immune systems.
I recall thinking: "What kind of a person would deprive these vulnerable infants and others of treatment through price gouging?" At the time, I decided against writing about it because Shkreli faced overwhelming criticism for his conduct, perhaps culminating when he was asked by the BBC if he was "the most hated man in America."
Then came news of his arrest and arraignment on unrelated securities fraud and wire fraud charges. He is alleged to have used funds from another biopharmaceutical company he ran to pay off investors who lost money in his hedge funds. Shkreli denies the securities fraud charges. A spokesman stated that Shkreli "expects to be fully vindicated."
To some, Shkreli's actual and alleged conduct may not have much significance. In any industry there are rogue players. Surely, the kind of greed and lack of empathy he displayed in jacking up the price of Daraprim and his alleged engagement in criminal conduct is not representative of Wall Street.
On Dec. 18, 2015, the Securities and Exchange Commission (SEC) issued a press release announcing a settlement with two wealth management subsidiaries of J.P. Morgan. These subsidiaries agreed to pay $267 million and admit wrongdoing to settle charges they failed to disclose conflicts of interest to clients.
An SEC investigation found the subsidiaries failed to properly disclose a preference for investing their clients' funds in their own proprietary investment products. According to the SEC, this failure "deprived JPMorgan's clients of information they needed to make fully informed investment decisions."
You may find the justification for this conduct from a spokesman for J.P. Morgan interesting:
"We have always strived for full transparency in client communications, and in the last two years have further enhanced our disclosures in support of that goal. The disclosure weaknesses cited in the settlements were not intentional and we regret them."
Really? How do you unintentionally fail to disclose that you are recommending more expensive, proprietary products or third-party-managed hedge funds that, according to the SEC, "shared management or performance fees called retrocessions with a [JPMorgan Chase Bank] affiliate."
If you are willing to give J.P. Morgan the benefit of the doubt, consider this:
On June 21, 2011, J.P. Morgan agreed to pay $153.6 million to settle SEC charges of misleading investors in a complex mortgage securities transaction.
On Nov. 4, 2009, J.P. Morgan settled SEC charges related to an illegal payment scheme in Jefferson County, Ala.
On July 7, 2011, J.P. Morgan agreed to pay approximately $51.2 million that was to be returned to certain municipalities or conduit borrowers and an additional $177 million to settle parallel charges brought by other federal and state authorities. The charges related to "fraudulently rigging at least 93 municipal bond reinvestment transactions in 31 states, generating millions of dollars in ill-gotten gains."
I have just scratched the tip of the iceberg. You can find a list of settlements and complaints against J.P. Morgan on the SEC's website. It goes on for many pages.
J.P. Morgan, however, is not the only mega-player on Wall Street with what I believe is a culture of greed and ethical bankruptcy. A list of the largest bank settlements compiled by the Wall Street Journal includes Wells Fargo, Bank of America, Ally Financial, Credit Suisse, HSBC Holdings, UBS, Goldman Sachs and Morgan Stanley.
Was all this conduct "not intentional"? Or is Wall Street rotten at its core?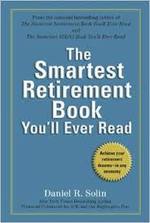 Dan Solin is a New York Times bestselling author of the Smartest series of books, including The Smartest Investment Book You'll Ever Read, The Smartest Retirement Book You'll Ever Read and his latest, The Smartest Sales Book You'll Ever Read.
The views of the author are his alone and may not represent the views of his affiliated firms. Any data, information and content on this blog is for information purposes only and should not be construed as an offer of advisory services.
Related
Popular in the Community