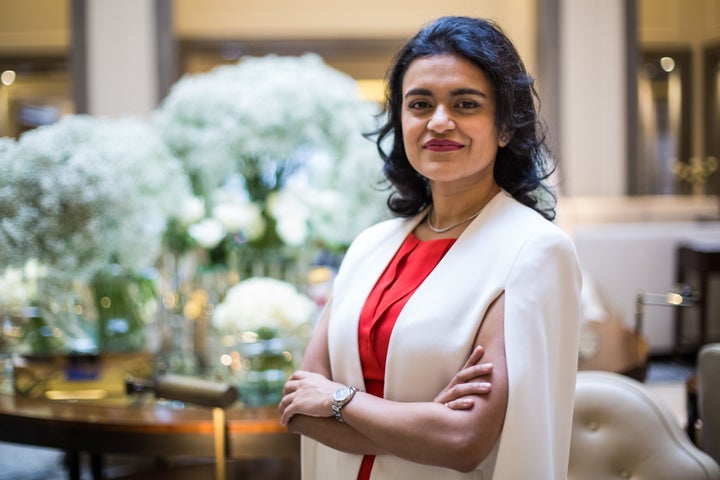 The Corinthia Hotel in London has teamed up with noted neuroscientist Dr. Tara Swart to create a program to relieve stress for the busy traveler. Called "Brain Power," it combines many aspects of relaxation therapy—yoga, meditation, etc.—to help reduce stress and improve cognitive performance. For Dr. Swart, it's "a great first step" toward better all-around health.
There is no one-size-fits-all approach to tackling stress – it can be done through energised treatments as well as the more relaxing treatments like some types of massage. For example, aerobic exercise is a great way of sweating out the stress hormone cortisol, and building up testosterone levels which correlate with better confidence. What we're aiming to do at Corinthia is help you get your brain up to peak condition and the package is designed to give you the tools to do this.
Who are the typical "Brain Power" clients?
Guests staying at the hotel are often on business, which can mean they are jet-lagged and under a certain degree of stress. Some parts of the package have an element of choice, e.g. the "Brain Power" menu and variety of "mocktails," or non-alcoholic cocktails, and the massages in the spa. But overall the aim of the experience is broadly the same for each guest – to relax, recalibrate and recharge their brain so they can leave the hotel in peak cognitive condition.
What is the check-in process like? Specifically, is there any kind of physical evaluation beforehand?
For the "Brain Power" package specifically there is no particular check-in process, and anyone can choose the package. However, if a guest chooses to have a coaching session with me in addition to the package, the process is that ordinarily some physical analysis will take place. I may take a blood test to look for high cortisol levels, measure heart rate variability to determine stress and recovery levels – or at the very least ask the client about their physical exercise regime. I'll then find out more about their lifestyle, motivations, risk appetite and mindset through a one-to-one consultation with them.
How about follow up once someone leaves the hotel?
The aim of the program is to give guests enough information and advice such that when they go back to their day-to-day schedule they are better equipped to deal with stress and get the most out of their brains. If they implement even a few elements of the program at home, such as practicing mindfulness, better sleep hygiene or a more brain-friendly diet, they can expect to see improvements in their performance. I have designed some easy-to-implement tips for improving the physical condition of the brain; guests are given a copy of these to take away with them at the end of their stay.
Have you taken part in the program yourself?
I have practiced yoga and mindfulness for years now but since joining Corinthia I often hold my meetings in the hotel, where I eat from the "Brain Power" menu and use the spa when I get the chance.
Support HuffPost
The Stakes Have Never Been Higher
Related
Popular in the Community