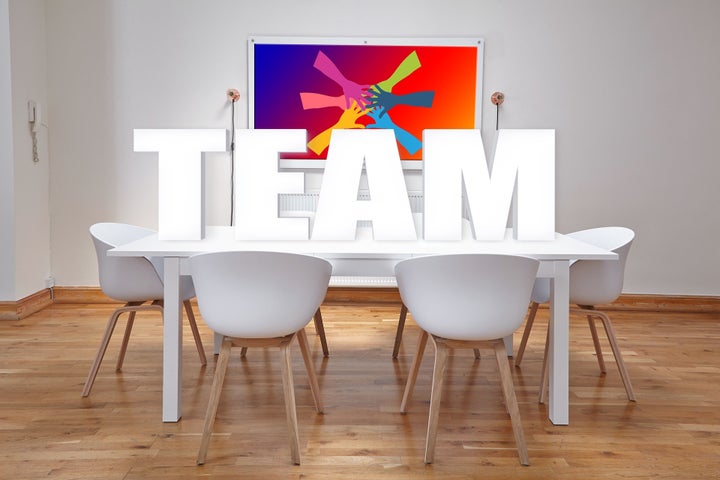 At Twomentor, we share bi-weekly thought leadership from phenomenal executives and social entrepreneurs focused on: a diverse skilled workforce, social impact entrepreneurship, mentoring cultures, sponsorship and elevating women in their careers. This week we caught up with the Chief Operating Officer of Render Media, Rachel Bullock. She gets it! They say culture eats strategy for lunch, and Rachel puts incredible thought into creating a dynamic corporate culture for her growing team at America's second- fastest- growing media company (Inc. 5000 2016 list):
Julie Kantor @ Twomentor: As someone who strongly believes in career growth and advancement, Rachel what advice would you share with new interns or recent graduates entering the workplace today?
Rachel Bullock: Many new graduates are told that they can't enter the working world with a degree in the humanities—I believed this as well—and it's simply not true. I wish I had listened to my gut and applied for jobs right out of undergrad instead of applying to a PhD program. I was ready to work and I didn't realize at the time that I already had the skills I needed for a really solid start in the business world. Graduate school should not be entered into lightly!
Although I started my career in traditional publishing and already had a Master's Degree, pursuing a Project Management certificate paved the way for where I am now. I started at Render, a digital media company, as a project manager, and was subsequently promoted to Director of Operations, then VP of Operations, and then to Chief Operating Officer. When you say "YES" to opportunities, even if they are a little outside of the norm or outside of your comfort zone, you open so many doors and your career can evolve in unexpected and exciting ways.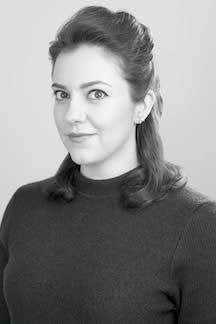 JK: How would you define an empowering workplace? What is your vision for the future of the workforce at Render?
RB: I have consciously built policies and programs that make Render Media a place where employees have the opportunity to grow, a place that values diversity and nurtures young talent. When you are at your job for 40+ hours a week, it's important to find ways to develop both professionally and personally. To this end, we encourage and financially support professional development opportunities such as getting a certification, taking classes, and attending conferences. I also think that an empowering workplace is one that values employees and gives them the flexibility to maintain a healthy work/life balance. We have extremely competitive benefits. We've maintained our work-from-home Fridays even as we've grown. I rolled out bonding leave when we had just 25 employees, before anyone ever needed it. In order to retain passionate employees, they have to feel both valued by the company AND like they can grow.
That's why I really advocated for bonding leave way back when—I want people to know that they don't have to change jobs to start a family. They can keep growing here. When I envision the future of our team, I picture us continually finding new ways to develop talent and giving people new opportunities for growth.
JK: We spoke about how you are passionate about career development as one of your major initiatives. What are some programs you've implemented to both retain employees and give them an environment in which to grow?
RB: In 2012, I founded Render Media University. It started as our Intern Training Program, and we've graduated 100+ interns and executed 100+ hours of training to give interns an opportunity to learn the ins and outs of each department at the company. It empowers them to get curious, to ask questions, and ultimately to identify areas of professional interest that they might not have even realized they had. Five years later, the program has expanded, and full-time staff also attend and learn new skills from their colleagues. It's grown into a full-fledged peer-to-peer training program, and I'm incredibly proud of that. Several of our full-time employees actually started as interns in this program (nearly 20% of our staff are former interns!) and were inspired to pursue a career at the company from what they learned in Render Media University sessions.
Another way we foster career growth is by providing mentorship opportunities for interns and employees—we encourage people to voice areas of interest within the company and support them in learning new skills through a robust professional development program. We support professional development in a variety of ways; for example, our Sr. Project Manager, Karla Silva, wanted to get a formal certification, so we sponsored her membership in PMI, paying for the classes, the materials, and the test. I'm very proud to say she is now a certified PMP.
We also introduced a job shadowing program that gives employees an opportunity to shadow someone in a position or department that is of interest to them. They are not unofficial assistants; instead, they audit meetings, gain some hands-on experience, and explore the possibility of pursuing diverse interests within the company. These are all low-cost, high-value programs that you can implement quickly at your own workplace.
JK: As the COO of one of the fastest growing digital media companies in the US, why are mentorship and sponsorship so crucial in the workplace?
RB: I think people sometimes confuse the concepts of mentorship and sponsorship. Sponsorship is a specific action, speaking up and advocating for someone else. For example, recommending someone for a promotion to senior leadership, requesting professional development funds for him, or telling a colleague, "I know Lauren would be an asset to this project team." Mentorship is more of a one-on-one relationship. They are both super important, and I've been the beneficiary of both many times. I take great joy in mentoring and sponsoring others. I bet we can all find an opportunity to sponsor at least one person before the end of the year.
Giving employees or proteges the confidence to grow within their careers and within the company is valuable for the organization; it creates a tight-knit, loyal team that's passionate about learning, and it allows the organization to foster talent from a very early stage. Sponsoring young people is extremely important as well, because I truly believe that promoting people to leadership positions within the company not only benefits the individual, but it can also be game-changing for the whole organization. Whether you work at a large company with a tight budget or you work for a small company or startup that needs to grow quickly but doesn't have a lot of cash, investing in the people you already have working with you, helping them shine and take on more responsibility, coaching them to grow enough to take on new roles as the company grows means you have vision, you can do more with less, and your company has better morale.
JK: What hiring practices do you recommend to other companies that want to foster diversity and inclusion?
RB: Don't assume hiring managers know how to interview people. Provide specific interviewing and recruiting training to everyone who interacts with candidates or has decision making power over hiring. People may not even realize it, but they may unconsciously be reviewing a candidate to see if they want to have a beer with them. That's not what we're doing here. I demonstrate how to review resumes, identify red flags, and find hidden skills. Everyone must learn how to interview to find the right person for the role, whether or not he or she looks like them.
I was on a panel at the Women in Technology conference at UCLA last year where I was truly inspired by Jayathi Murthy, the Dean at the UCLA Henry Samueli School of Engineering, who is focused on increasing application and retention rates for minorities and women. Dr. Murthy plans to increase the enrollment by 1,000 and to expand research and develop relationships with local community colleges and high schools in an effort to receive more applications from women and students from underrepresented backgrounds. Our internship program helps us form those relationships with local schools and create that diverse applicant pool here at Render Media. Think about ways your company can reach out to women and minorities—don't expect them to approach you.
Make immigration sponsorship part of your budget. If you want a truly global workforce, that means being prepared to pay legal and other fees for H1B visas and green cards.
For all of this to work, you have to walk the walk. It's one thing to attract a diverse team, but it's another to retain them.
Rachel Bullock is COO of Render Media. A results-driven senior operations executive with 12 years of experience in digital media, Rachel Bullock has worked with Render Media's founding team since 2011 and was named COO in 2014. She has been instrumental in developing Render Media into a digital powerhouse and has grown the organization from a handful of employees to a talented and dedicated team of 50 people. Under her direction, Render Media has achieved 40 million unique monthly visitors, 400 million video views per month, and 46 million Social Media fans across multiple verticals. She is a champion of diversity, inclusion, and employee engagement who is committed to developing new leaders from within the organization—50% of Render Media's full-time staff has been promoted one or more times; 20% started in the intern program. Prior to Render Media, Rachel worked at McGraw-Hill, Sage Publications, and SBE. She holds a BA in English Literature from Wake Forest University and an MA from Brandeis University.
Julie Kantor is CEO of Twomentor, LLC, a high impact training company focused on talent strategies for a diverse workforce. We value mentoring cultures, building diverse sponsorship initiatives & an entrepreneurial mindset. We have experience working with Fortune 500 Companies, SMBs, Universities and offer facilitated (and fun) mentor + sponsorship training, Mentor Road Trip™ Flash Mentoring, best practice strategy and keynote speaking. Plug in to our unparalleled network in the entrepreneurship & STEM ecosystems to drive change. Learn more here
Related
Popular in the Community