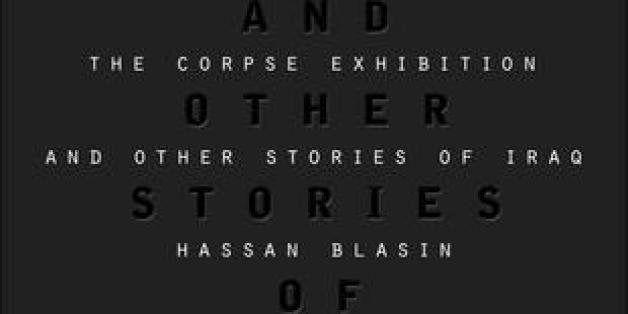 Blasim's short story collection is a blunt and gruesome look at the Iraq War from the perspective of Iraqi citizens, including nihilistic teenagers, disgruntled garbagemen and frustrated storytellers. The title story, and the first in the collection, is short, bloody and absurdist. Later stories, including the evocative "Crosswords," explore the nature of friendships during wartime, and the roles and obligations of writers and other creators.

Why are we talking about it?
Although there's been a recent wealth of stories and novels told from the perspective of American soldiers stationed in Iraq, the Iraqi civilian perspective has yet to be explored in English-language fiction. Blasim's stories give shape to an absurdist world in which brutal violence is commonplace, speaking volumes about the author's, and perhaps the society's, nihilistic wartime attitude.
Born in Baghdad in the 70s, Blasim was persecuted due to his criticism of Saddam Hussein, and left the city to teach film in 1998. He is a filmmaker, poet, and fiction writer, a two-time winner of the PEN Writers in Translation award. He has lived in Finland since 2004, after the production of his controversial film, The Wounded Camera.

Who will read it?
Those interested in a civilian perspective of war, and the philosophical implications of war; you'll find little action or political insights here. Those interested in gothic fiction. Fans of Roberto Bolaño, Junot Díaz, and other writers who employ magical realism when describing grim realities.
What do the reviewers say?
The Wall Street Journal: "Much of the power of this book stems from the informal, oral-narrative forms that Mr. Blasim expertly adopts... Bitter, furious and unforgettable, the stories seem to have been carved out of the country's suppurating history like pieces of ragged flesh."
Publishers Weekly: "Blasim... destroys all preconceptions about his homeland and the effects of dictatorship, war, and occupation in this stunningly powerful collection. The stories are brutal, vulgar, imaginative, and unerringly captivating."
Kirkus: "In each piece, there's no happy ending, but Blasim's language is powerful, moving and deeply descriptive, thanks to Wright's translation."
The New York Times: "The Corpse Exhibition takes Mr. Blasim from pulpy, claustrophobic two-handers about easy death to well-plotted, blackly comic meditations on the difficulty of survival."
"Before taking out his knife, he said, 'after studying the client's file you must submit a brief note on how you propose to kill your first client and how you will display his body in the city.'"
"My lifelong friend Marwan used to say, 'Across: mankind; down: the sea. The highest mountain peak in the world. A three-letter word. An unfamiliar reality.'
They published a picture of him smiling on the cover of a magazine!
It was a picture taken two years ago during the ceremony at which he received the prize for being the best crossword writer."
Related
Popular in the Community