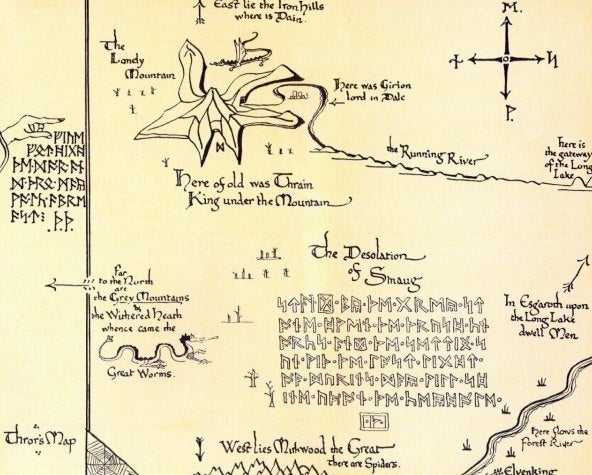 Writing letters was how the late author Bruce Chatwin (1940-89) communicated with the people closest to him, since he was usually traveling far from home. Under The Sun: Letters of Bruce Chatwin (Viking) is an exquisite curio from the days before e-mail.
Chatwin turned his journeys into bestselling books like In Patagonia and The Songlines. But he hated being called a "travel writer." The letters collected here -- including many postcards -- were sent via snail mail from Afghanistan, Argentina, Sudan, Brazil, Turkey, Benin, India, Italy, Greece, Australia, Peru, Oregon, Poland, Nepal, Java, New York City and elsewhere.

I've had a week now of mindless hot windy days on this Muslim Island on the North Kenya Coast. I managed to borrow a 17th century merchant's house, built of coral blocks and stuccoed inside with traditional Arab decoration. From the roof you can see palm thatched roofs, the minaret of the mosque, a sea of bougainvillea and, beyond, the channel of bright blue water up and down which dhows speed past at all hours of the day.

One of the fisherman took me snorkeling on a coral reef about 9 miles down the coast and I must say the pictures you see of such things bear no relation to the staggering beauty both of the fish and the coral.
Perpetual restlessness was fundamental to his character. Elizabeth Chatwin writes of her husband: "He would wear out people in certain places and then have to move on." Elizabeth and Bruce Chatwin's biographer Nicholas Shakespeare edited Under the Sun. Elizabeth attaches footnotes that are always illuminating and frequently hilarious.
"A lovely idea, but a complete fantasy."
"We didn't sleep in people's houses, we slept in a hotel in Liang."
They traveled together, but Bruce more often went by himself, or with other people. The Chatwin marriage was unconventional by any standard. They effectively led separate lives for long stretches and officially separated for a while. Bruce was serially unfaithful on the road, flings and affairs, mostly with other men.
Still, Elizabeth is recipient of roughly half of Bruce's letters and reading them it becomes clear that the bond between them was affectionate and rock-solid despite the bumps. She was his artistic muse, his deepest connection, and a 24/7/365 support system.
"Enclosed please find the AIRWAY BILL for a sack I have sent airfreight today. It contains in my rucksack at the bottom... a box containing a number of highly precious possessions including a dried chameleon and the eardrum of a lion."
Writing-wise Chatwin was a late bloomer. For seven years he worked at Sotheby's. He thrived at the fine art dealer, becoming an expert on Antiquities and Impressionism. The world of auctions and collectors turned him off, eventually. So he spent three years researching and writing an unpublished (and by his own admission "unpublishable") book he called The Nomadic Alternative.
In any case I want the book to be generalist rather than specialist in tone. The question I will try to answer is "why do men wander rather than sit still?"
After the Nomadic debacle, Bruce Chatwin turned to journalism. He filed feature stories for the Times Sunday magazine in London, until he tired of newspaper strictures and (so he claimed) cabled the office: HAVE GONE TO PATAGONIA.
His subsequent four-month trek through Patagonia, the vast and remote southernmost region of Argentina and Chile, formed the basis of his breakthrough book. In Patagonia (1977) is comprised of 97 short chapters: a series of elegantly observed vignettes, eccentric encounters, historical digressions, sensually detailed descriptions. It made the author a literary cult figure.
The final letters are quietly tragic. Chatwin was mortally ill with AIDS as he wrote his last two books, The Songlines and Utz. Perhaps characteristically, he kept the exact nature of his illness secret. Or he tried to, up until the end, identifying his increasingly serious ailments as exotic infections picked up during his travels.
We can wonder what books he might have written had he lived but ultimately that speculation is pointless. The five major books Bruce Chatwin did write (In Patagonia, The Viceroy of Ouidah, On The Black Hill, The Songlines, Utz) can still transport readers to worlds that aren't locatable on Google Maps.
By the corral a rough wood cross stuck out of a small mound. The arching stems of a pampas rose sprung up as if fertilized by the bodies. I watched a grey harrier soaring and diving, and the sweep of grass and the thunderheads turning crimson.

The old man had come out and was standing behind me.

"No one would want to drop an atom bomb on Patagonia," he said.