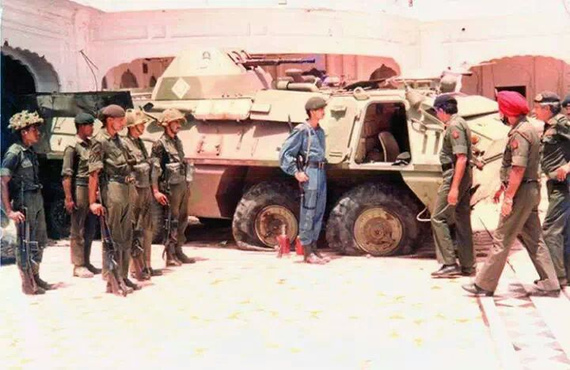 My parents had to take my sisters and I to the Indian Punjab for extended periods during the volatile 1980s, and one visitor to family events remains in my memory from that time. With a flowing brown beard, and green eyes, he was the most handsome man I had ever seen. He was one of those figures in our family life we'd often forget which of my uncles he had befriended because he was treated like one of the family's own sons. And for good reason: he'd run errands for any of us dutifully, or fix an old appliance with mysteriously competent electrical skills. He possessed a legendary voice for reciting Sikh hymns and every woman, I'm sure, was trying to get him married to her sister.
And then enigmatically as he came into our family's orbit, he disappeared.
This is the name for so many young men in insurgencies around the world picked up by the police and never heard of again. I have no idea what happened to that young man; I have no idea what he was mixed up in and what he was innocent of.
But I think of him often, and the tortured and maimed bodies of the tens of thousands of young Sikh men who were disappeared at the hands of Indian police and army forces during the Sikh insurgency that raged for a decade.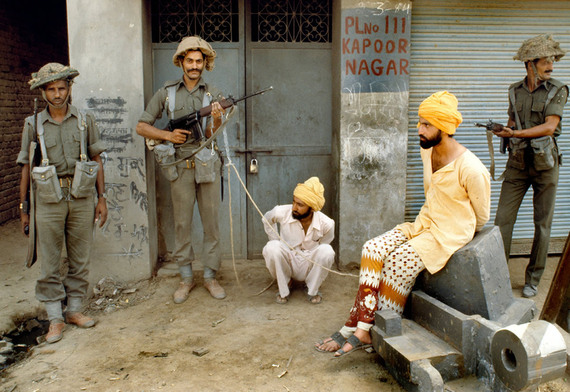 Less often we know about their wives, their mothers, their sisters who still waited for them to walk up to the doors of their homes and enter their lives again.
In a new multimedia project, young Sikh creative Rattanamol Singh takes us through the personal journey of Devinder Kaur, from her wedding to her eventual immigration to the United States. The most interesting part of Rattanamol's efforts is not the multiple stories and forms he interweaves through the eight-act piece. Nor is it the historic photographs he's able to display. Rattanamol's great coup is that Devinder Kaur's husband wasn't just any minor player in the field of the insurgency, but a Robin Hood of the Punjab, of the nom de guerre General Labh Singh.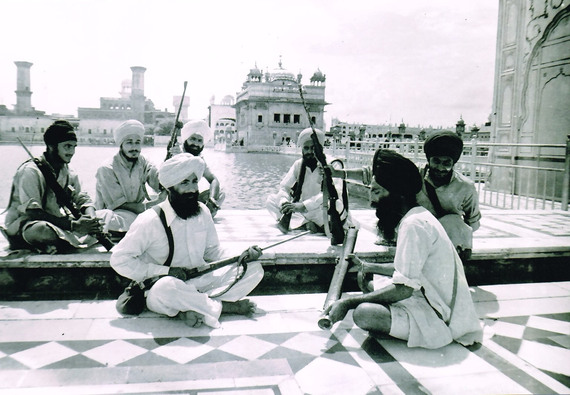 The project is part of a larger endeavor called Light House, which describes itself as "a journalism collective using writing, art, tech, and film to pursue global narratives."
We've been experimenting for a while with new forms of engaging with the world, and each month we'll present these through a theme. We'll explore tales of war & peace, love & hate, struggle & strife. Some of these narratives are deemed insignificant by the historical record and others used to incite revolution, craft borders and decree laws. Some deal with fashion, some sport and some art. Others are the simple depictions of beauty in seemingly mundane life.
...
The allure of understanding these realities formulates what this collective is fated to do. The darkness, the light, the candles dormant & the candles blazing, the carriers of each, the houses where they are lit and the houses where they have been vanquished - all are fair game.
Rattanamol's efforts aren't shots in the dark. Rattanamol is part of a generation of Sikhs that are trying to find answers: what happened in the 1980s and 90s? Why was 1984 such a landmark year in the history of the Sikh religion? What happened in the 1960s and 1970s that led up to the these inauspicious events?
These young Sikhs are shackled by the past and seek to liberate themselves by following the light of the past to liberation. Sikhs, and others, ignore them at the peril of a more peaceful future.
Calling all HuffPost superfans!
Sign up for membership to become a founding member and help shape HuffPost's next chapter