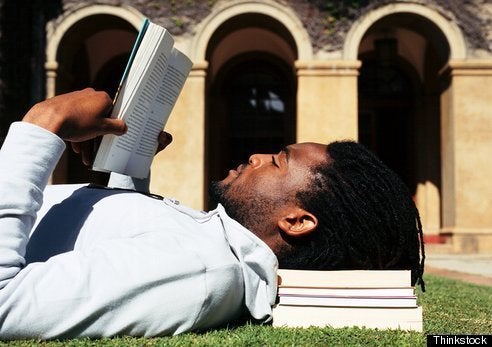 If we had our choice, Sarah Lawrence College would never be listed among America's "most expensive" higher education institutions. These types of lists understandably generate media coverage, but leave the far more essential question rarely explored in depth: what value does this cost provide?
This is precisely the question that prospective students and their parents should be asking.
To provide an answer relative to Sarah Lawrence College, I want to share details of our price, why we think that investment yields the very best liberal arts education in the world that continues to offer dividends after graduation, and how we help deserving and qualified students attend -- regardless of their ability to pay.
First, as with any good or service, higher education costs are in part a function of what goes into the "product." At Sarah Lawrence College, and as generally true for other selective liberal arts colleges, that includes an outstanding faculty of scholars and researchers, heralded artists and performers, but first and foremost, master teachers. That said, there are very significant differences between us and our peer institutions.
Unlike any other college or university in the United States, we require regular one-on-one student-faculty meetings (which we term Conferences) as part of every seminar, and seminars constitute 94 percent of all our classes. As a result, Sarah Lawrence students spend twice the time in one-on-one discussion with faculty as students at even the most prestigious liberal arts schools. The product of that handcrafted and personalized education is nothing less than transformational -- both during students' on-campus years and thereafter in their graduate school or professional careers.
Each Sarah Lawrence College student is also assigned a faculty member as a "don," his or her own mentor and adviser. An exclusive offering among colleges in the United States (although dons remain a traditional feature of education at Oxford and Cambridge), this feature is obviously costly compared to typical staff advisers. But the benefits it confers - providing students with unparalleled guidance and direction and sustained one-to-one faculty interaction -- lead to a remarkable degree of maturity and self-direction as graduating seniors head out into the world. This model is all the more relevant today, in a global economic context of fewer "traditional" jobs and more urgent need for individuals who have the confidence and creativity to forge their own paths.
Admittedly, Sarah Lawrence refrains from taking advantage of "efficiencies" that allow other colleges to reduce costs. We don't, for example, use graduate students as teaching assistants even though they're far less costly than having a fully-qualified and experienced faculty member in the classroom. Nor do we offer the kind of large lectures that spread the cost of a professor over 75, 100, or more students. Instead, our average class size is 15 and our student-faculty ratio is 9:1, one of the lowest in the country. Wherever we try to find cost-savings -- and we do that continuously -- the governing principle at Sarah Lawrence College is that our educational model remains sacrosanct.
So what else accounts for the cost of an education at Sarah Lawrence? A modest endowment is one factor. Another is our location in Westchester County, which boasts one of the highest cost-of-living indexes in the United States. While the cost of doing business here adds hundreds of thousands or more to our annual utilities, maintenance, dining and other expenses, it's important to remember what our location provides -- a beautifully situated campus whose safe suburban location is just 30-minutes from midtown Manhattan. This proximity to a breadth of intellectual, cultural, internship, career and social opportunities is one few other colleges of our kind can offer.
As significant as we believe our value is, we also recognize that the greater our price, the greater our obligation to help deserving students and families afford a Sarah Lawrence education. That's why 60 percent of our students receive College financial aid, with the average financial aid package at Sarah Lawrence College being over $31,000.
Whatever a family's financial situation, if they believe Sarah Lawrence may be a good fit for their child, we always urge them not be deterred by sticker price, even if ours tops the "most expensive" lists. Direct conversations and counsel can often find a solution that enables a young person to join our community and start their own unique educational journey -- just as Rahm Emanuel, Vera Wang and Alice Walker did in years past.
It is perhaps no surprise that I hold this point of view. But after teaching and leading at the college and university level for many years -- and at a variety of different types of institutions -- there is no question in my mind: If the desired outcome is a graduate's maturity, confidence, intellectual acumen and the preparation necessary to be successful in virtually any career, then the value of an SLC education is ultimately priceless.
Related
Popular in the Community