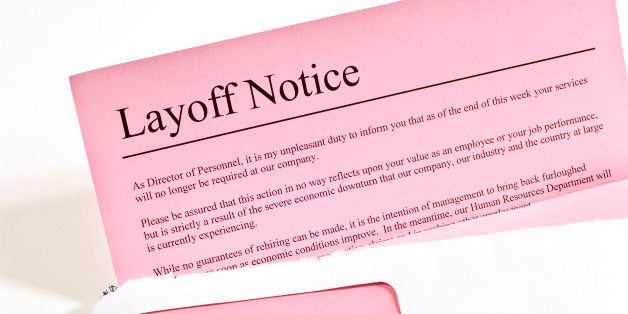 I recently met a transgender person who works as a roofer for a construction company. She came out as transgender on the job recently, and the next day a coworker on her worksite came out and told her that she is also transgender. Both of them -- and everyone they work with, for that matter -- had worked with a transgender person and didn't even know it.
Sure, people in more and more workplaces are finding that they have transgender coworkers. And it probably seems like there are stories of transgender people in the news much more than there used to be. But as the United States becomes increasingly aware that transgender people exist in most workplaces -- in factories, in offices, and on construction sites -- it's increasingly clear that there is little awareness that these same people can lose their jobs for being transgender or gender-nonconforming.
The report clearly lays out the barriers to equal treatment of transgender people in the workplace:
Hiring bias and on-the-job discrimination that keep qualified transgender workers from entering the workforce
Wage inequities that prevent transgender people from providing for themselves and their families
Lack of clear federal nondiscrimination laws that can help end the rampant discrimination against transgender people
Inability to update legal documents and records that can be intrusive or burdensome for transgender workers
Unequal access to basic health care, including transition-related care
The totality of these barriers has contributed to catastrophic health disparities, suicide rates, and unemployment among transgender people. In a side-by-side comparison of a transgender and a non-transgender worker over a period of five years, the report estimates a $132,577 cost in extra financial burdens for a transgender person as a result of lost income, out-of-pocket medical expenses, denied promotions and unfair firings.
Analysis from existing research and this report has already convinced business leaders to address job inequalities. More than half of Fortune's "100 Best Companies to Work For" include gender identity in their nondiscrimination policies. Polling has found that a majority of Fortune 500 companies and small businesses agree that it is time to address transgender job discrimination. Consensus among business leaders is in line with public opinion: Seventy-three percent of voters support protecting transgender people from discrimination in employment.
It's fairly surprising that an issue as basic as workplace opportunity has needed to gain such widespread support. But even now, proposed federal legislation that would unequivocally address this basic unfairness waits in Congress while countless trans and gender-nonconforming people lose their jobs and have trouble getting new work.
Despite these challenges, we have made important progress at the federal level and at the state and local levels. A growing number of jurisdictions, including 17 states, the District of Columbia and Puerto Rico, have passed state and local nondiscrimination laws, effectively protecting 45 percent of the U.S. population. The Equal Employment Opportunity Commission (EEOC) has ruled that discrimination against people because they are transgender is illegal sex discrimination. The EEOC now takes job discrimination complaints in all 50 states. And soon the U.S. Senate will take up the Employment Non-Discrimination Act (ENDA) to strengthen and clarify the protections that the EEOC and several courts have already said we have. ENDA will educate almost every employer and almost every trans person that we cannot be fired or not hired just because of who we are.
"A Broken Bargain for Transgender Workers" is an important tool for advancing the public and policy conversations that we need to fully protect transgender people in the workplace, and NCTE is proud to be part of creating it, but sad that it is still necessary.
REAL LIFE. REAL NEWS. REAL VOICES.
Help us tell more of the stories that matter from voices that too often remain unheard.