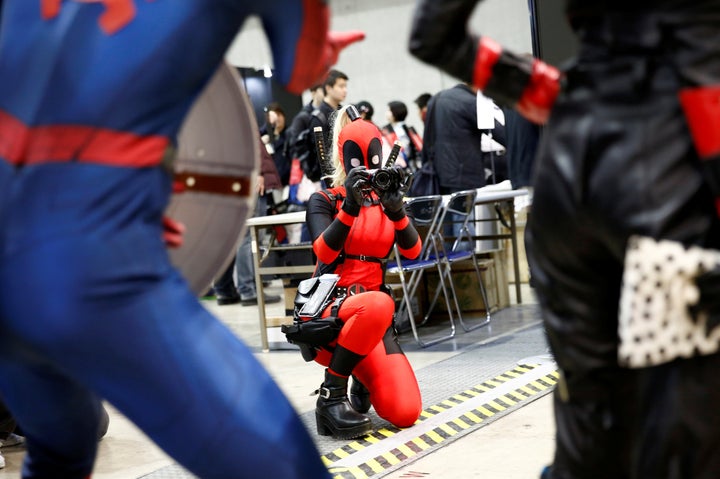 Not all comic conventions are as big as the International Comic-Con in San Diego, often considered the flagship of comic conventions, but they still attract fans wearing insanely well-crafted costumes.
The 2017 Tokyo Comic-Con wrapped up on Sunday, and now we get to look at all the amazing costumes attendees put together. There were a lot of fans dressed as Spider-Man walking around, a few Pennywises, and even someone dressed as a massive "Star Wars" AT-ST. But our favorite was definitely the Bob Ross Deadpool.
See those costumes below as well as some of the other very best from this year's Tokyo Comic-Con.
BEFORE YOU GO