At the Flawless Foundation, one of our top values is integration — integration of healthcare, education, systems of care, holistic wellness practices. We are delighted that in this spirit of integration, National Police Week falls in May, which is also Mental Health Awareness Month.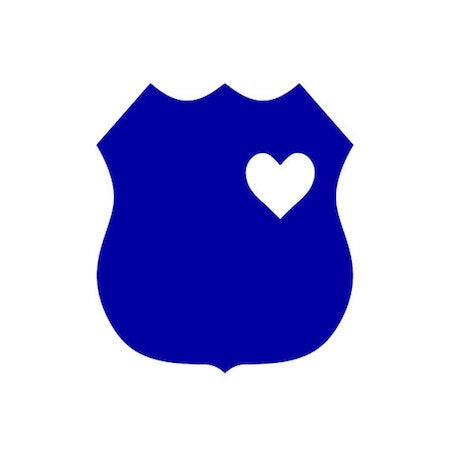 Police work at the front lines of our mental health crisis, both in state and local law enforcement, as well as in schools, but too often they are left out of the conversation. So I was pleasantly surprised to see police officers in the audience at two mental health events I attended last month, along with teachers, physicians, and fellow advocates. I was even more struck when, at a third event, attended primarily by individuals from the corporate sector, one of the audience members stood up during the Q&A section of the session and made a case for why police should also be present. Even though these are just a few instances, I take them as an inspiring sign that members of law enforcement are really being embraced as part of the solution when it comes to mental health and criminal justice reform. Their voice should be represented in any conversation about changing these systems for the better.
A few months ago, I had an experience that shed some light on just how challenging the work of police is, and how important it is that we take their unique perspective into account. I was in New York for an event on Collaborative Problem Solving with Dr. Stuart Ablon of Think:Kids, and for a meeting with the Lineage Project, an organization that brings mindfulness programs to incarcerated and vulnerable youth. As I was heading out of a meeting, I came upon an unexpected scene on the sidewalk: eight police officer and two paramedics surrounding a shirtless man, with a hospital gown tied around his waist, who was visibly distraught, flailing, crying, and sweating. I stopped to see how the situation would unfold, and was impressed by what I saw: the police officers held space for the man, maintaining a respectful distance, and working to keep him calm. No one made any critical remarks, no one joked. They were compassionately looking through the lens of seeing the perfection and the human dignity in that man who was in acute distress.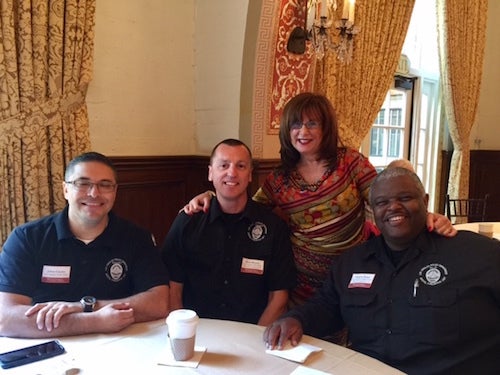 After a time I spoke to some of the officers, praising them for how beautifully they handled the situation. As we talked, I was reminded once again that we can never truly know the circumstances of another person, and of how important it is to approach every person with openness and without judgment. I learned that the man had just been released from the hospital that morning for a drug overdose, and that the officers had just come from another call that had turned out to be a DOA, dead on arrival. One of the officers talked to me about the stress of his job and shared that, while the press often picks up the cases where police intervention goes awry, for the most part, situations like this one are handled well. He said that when things do go wrong, it's often the result of stress. The reporters and public don't know what the officers might have been dealing with before, what kind of day they'd been having, and the level of fear or trauma they might be experiencing.
We need to think about how we can take better care of our police officers. We're asking them to do something that, really, is superhuman. Are there tools that might help them cope with the inevitable stress of their job? Coincidentally, the meetings I'd just come from offer potential answers to these questions — Collaborative Problem Solving and mindfulness — and I believe in the power of both of them. (In fact, Dr. Ablon has already trained over 5,000 NYPD school safety officers in CPS). I also believe in dialogue and collaboration, and by inviting law enforcement to participate in addressing our most complex challenges, we stand a much better chance at arriving at just, practical solutions that respect the dignity of all individuals.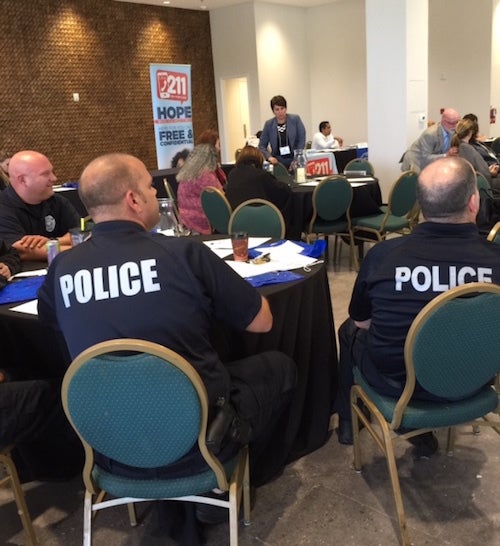 This National Police Week, we honor the heroes who have lost their lives in the call of the duty and who serve in our communities with such courage and generosity. It's a moment to reflect on the challenging nature of their work, particularly in our flawed systems, and commend and thank them. It's also an opportunity to think about how we might nurture and empower law enforcement so that they are able to choose compassion as a tool to promote safety, justice, and healthy relationships within our communities.
To learn more about empathy as a tool to empower police officers, watch this video of Dr. Stuart Ablon of Think:Kids.
REAL LIFE. REAL NEWS. REAL VOICES.
Help us tell more of the stories that matter from voices that too often remain unheard.
This post was published on the now-closed HuffPost Contributor platform. Contributors control their own work and posted freely to our site. If you need to flag this entry as abusive,
send us an email
.