Let's start with the obvious: LeBron is so freaking strong! The point forward scored 15 of his game-high 30 in the fourth quarter to hold off the pesky Celtics and take a 2-0 lead to Beantown. Timothy Mozgov (does he have a nickname and if not, why not?) had five blocks, one of which initiated the play of the game. He sent a shot away, headmanned a pass to James at midcourt, who then lobbed a pass to Love for a reverse dunk. Sweet!
When Josh Smith misses on his threes, the ball looks like a misguided missile. But man, can he pass. He lobbed and backdoored the Mavs to death in the second half to spearhead a 13-0 stretch that blew a one-point game wide open and gave Houston a 2-0 lead in their series. Score another one for a point forward! Smith finished with 15 points and nine assists. Dirk could not get untracked (shot three for 14 from the field) and looked his age.
Speaking of age, seeing 37-year-old Jason Terry start for Houston reminded me of former Warrior management miscues, of which there were many. A friend recently recounted how I sent a letter to the Warriors recommending that they draft Terry in 1999. Terry had won the NCAA title his junior year while he was sixth man for an Arizona team that included Mike Bibby, Miles Simon, and Michael Dickerson. Terry's senior year, he was Pac 10 Player of the Year and led the conference in scoring, assists, FT shooting and steals. I thought he would turn out to be a great pro and was a low-risk pick. The Warriors, of course, did not listen to me and traded their No. 10 first-round pick to Atlanta for Mookie Blaylock, who was out of the league in two years and is now in prison. Atlanta then selected Terry with the Warriors' pick. Fast forwarding, Terry is now third in the history of the league in three-point FGs made, was Sixth Man of the Year in 2009, and won a NBA championship with Dallas in 2011 and is still playing effectively. UGH.
Stud Jimmy Butler (31 points) and the Bulls are alive and well as contenders in the East and are now up 2-0 versus the Bucks.
The Pelicans showed poise and grit against the Warriors in Game 2, but still lost by 10 as Klay Thompson took over in the fourth quarter and gave GS a 2-0 lead in the series. Dubs' defense was the difference in the second half. Pelican guards shined: Gordon shot well again, Norris Cole (flattest hair in the league) is a special player, and Tyreke Evans had a great floor game (15 points, seven rebounds, nine assists). Leandro Barbosa still out-quicks defenders who think they have him measured, but the "human blur" is still able to turn the corner and score. His nine second quarter points enabled the Dubs to get back into the game after an early 28-15 deficit.
I know I am looking far down the road, but a Clippers/Warriors Conference Final would be an epic series. Those teams DO NOT like each other. East coasters: you better get ready to stay up late to that series...
See photos from Monday's game in Oakland below: My wife, Nancy, with Jim and Scotty Williams, Steph doing his ballerina thing, Bogat slamming, Everyone Loves Draymond doing what he does (everything), and the aforementioned Barbosa strutting his stuff.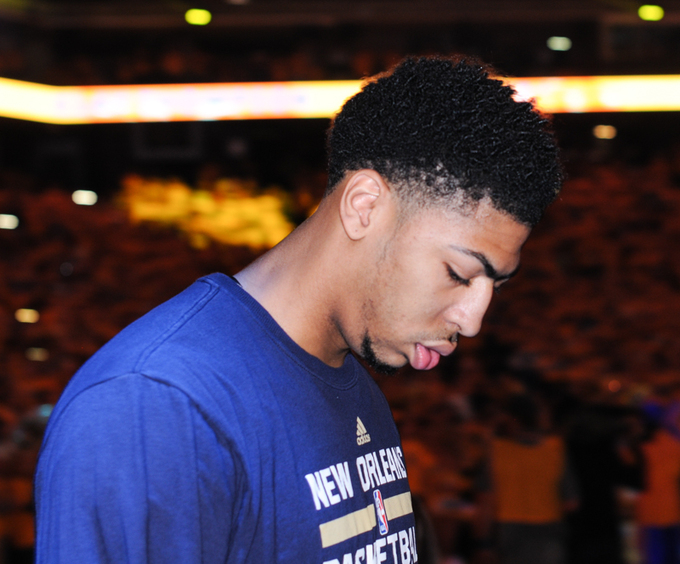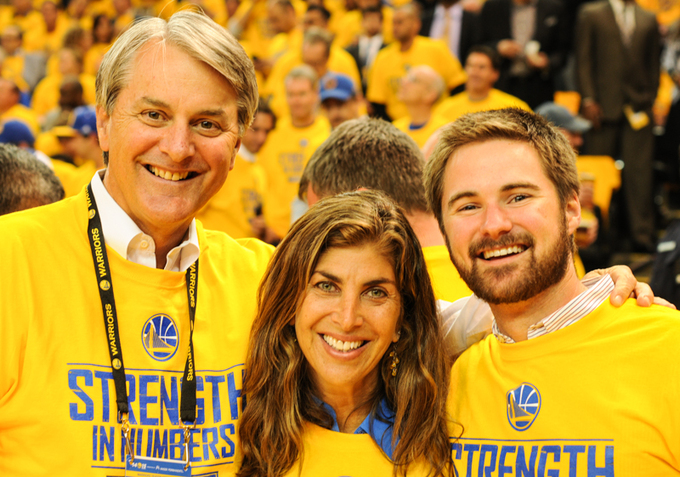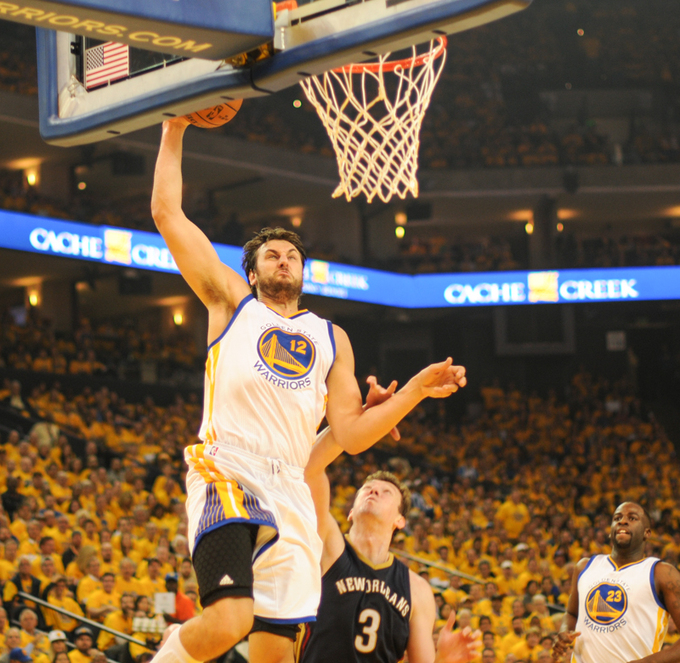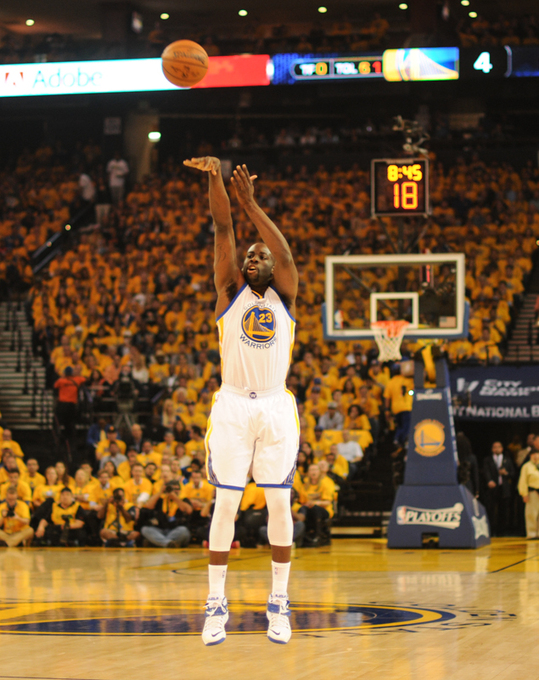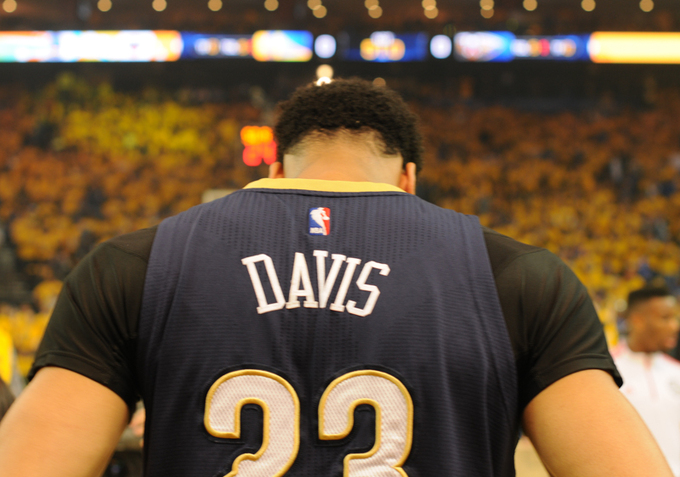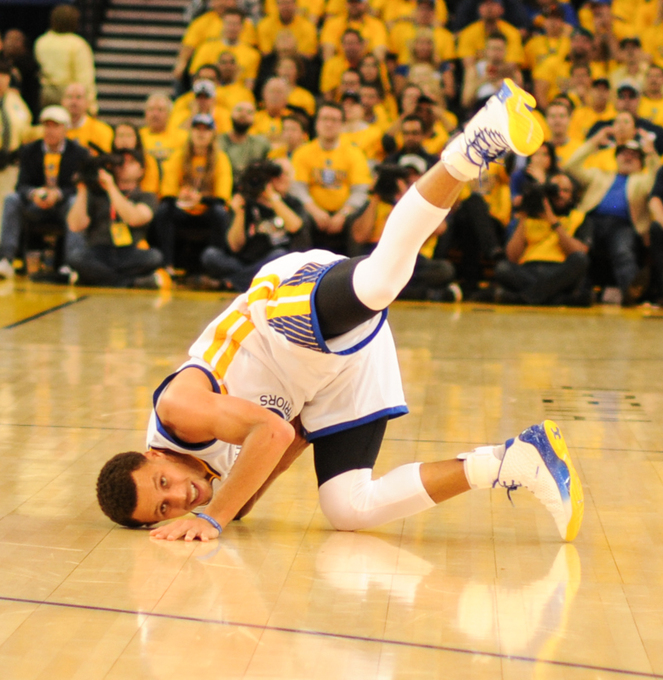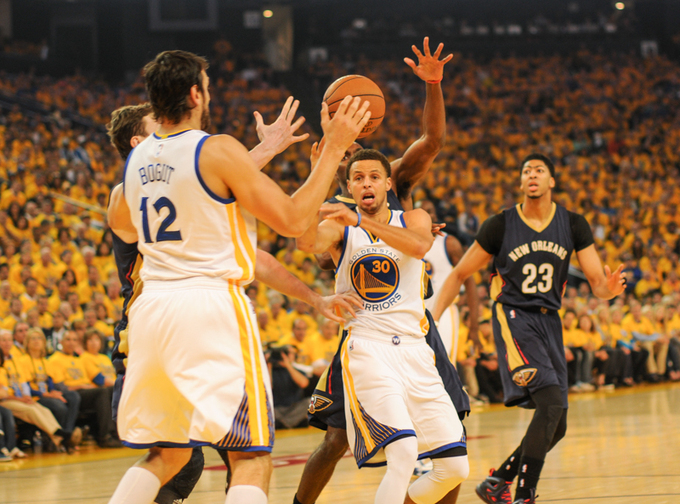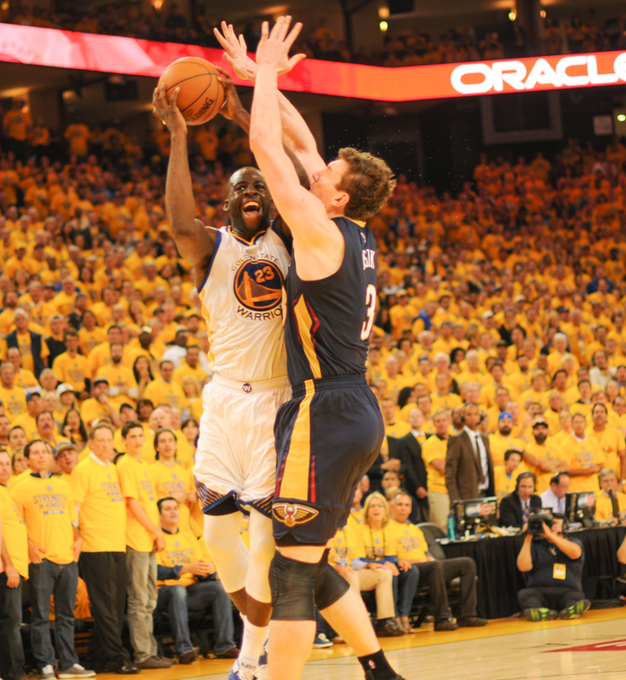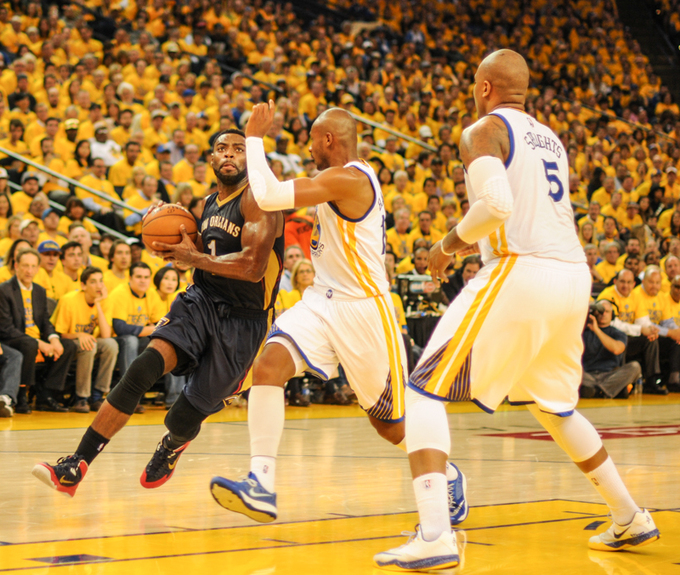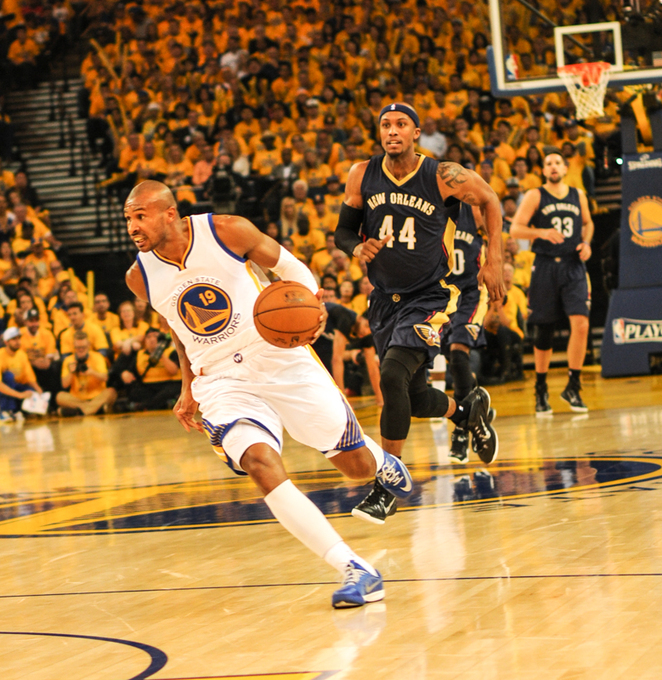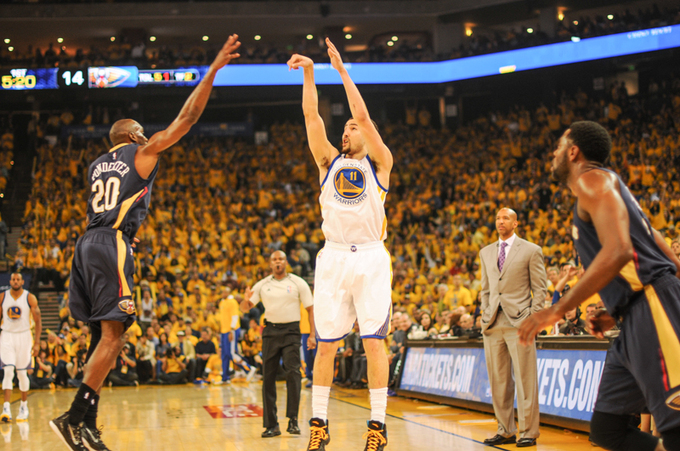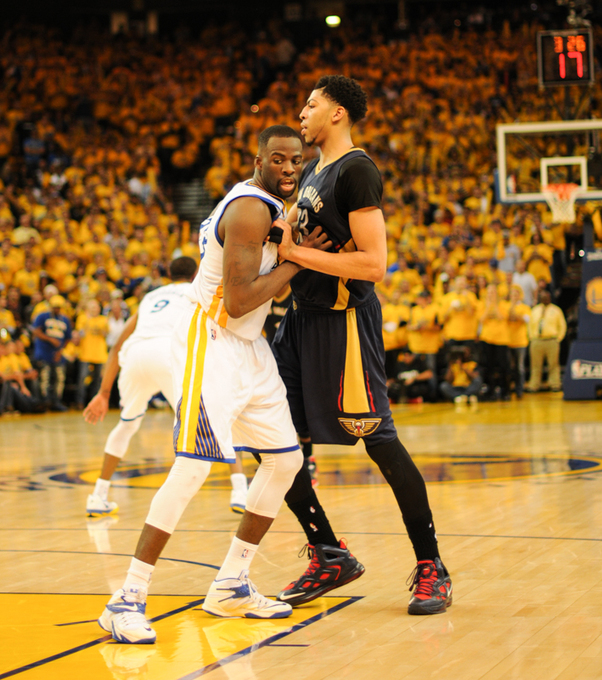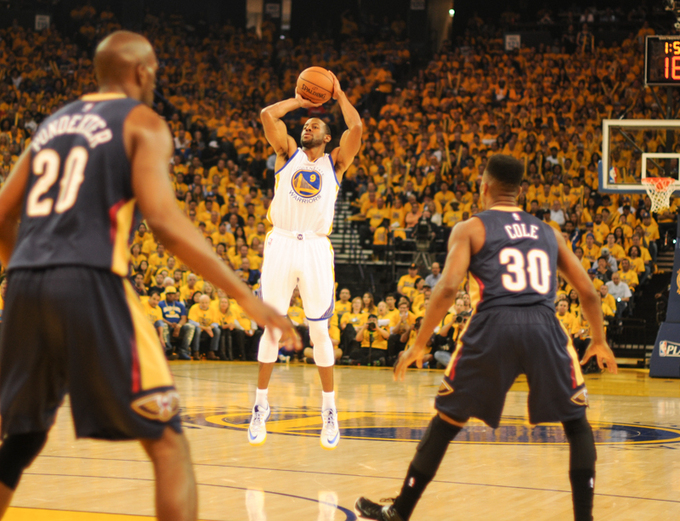 CORRECTION: An earlier version of this post incorrectly stated that Jason Terry had started for Dallas. Terry started for Houston.
Calling all HuffPost superfans!
Sign up for membership to become a founding member and help shape HuffPost's next chapter