Sara Rotman is a Renaissance woman. The epitome of the multihyphenate, she is a polo player, an interior designer, a fashion designer and a brand brainstormer. As the Creative Director and owner of branding powerhouse MODCo Creative, which stands for "My Own Damn Company," she does advertising, marketing, logo creation and more for clients like Carolina Hererra, Theory and Kim Kardashian. In her "downtime," she designs the scarf line Loquita. And right now, she told Nandini D'Souza, who authored this article in its original form on The Inside Source, she's flexing her interior design chops with a full renovation of a 1940s bungalow in Santa Monica.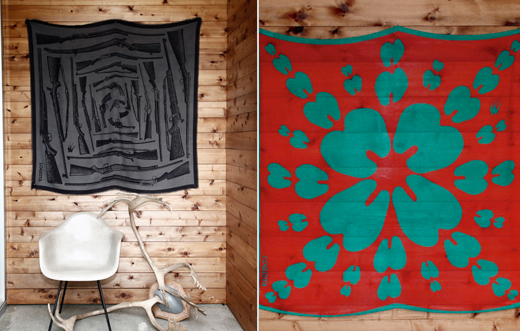 Loquita scarves
Rotman's calendar for 2011 is already booked, between MODCo and Loquita's ever-expanding agendas. "Crazy busy" is the best way she can describe 2011. "We are very excited to be working with Vera Wang on her advertising and branding efforts; we hope to repeat Loquita's collaboration with Luca Luca; two of our clients (Circa and Century 21 Department Stores) are expanding their advertising efforts to include television, and of course, we have a quite few things in the hopper I can't mention yet."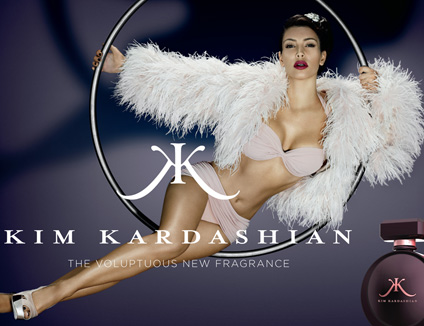 Kim Kardashian: Branding work by MODCo Creative
Branding, especially in this over-stimulated world, is so key. Just think what Chanel's double-Cs or Louis Vuitton's initials have done for their logos, not to mention Tory Burch's double-Ts--designed by Rotman's company. Hitting upon the right idea seems to be part science, part divine inspiration. "The most important thing is to truly understand the client's idea and intentions," said Rotman. "But there is a bit of fairy dust involved."
Rotman's New Year's resolutions are simple: "To be more efficient with my use of time and to prioritize recharging my batteries with some down time." She'd also like to improve her Spanish and polo game and wrap up a writing project she's been working on (remember what we said about Renaissance woman?).
To learn more about what the renaissance woman has on tap for 2011 and what eBay finds might help keep her on track this year, click here.
Related