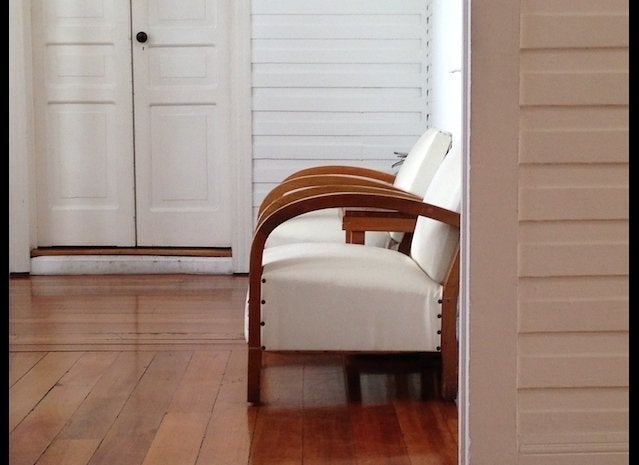 Galleries, Museums & Cultural Sites in San Jose, Costa Rica
Sure, Costa Rica is world-famous as an ecotourism destination, thanks to its pristine coastline and thousands of acres of protected natural areas. But travelers who fly into this Central America's capital city, San José, and immediately head out to get their eco-friendly fix are missing the chance to enjoy a surprisingly robust creative scene. Indeed, San Jose is the nation's hub for arts and culture, with an array of small galleries and creative shops, as well as larger cultural institutions and museums, most of which are within walking distance of each other.
A good way to fully appreciate the arts scene in San Jose, Costa Rica is to join the monthly Art City Tour, which stops at a variety of venues. For a full schedule of art and cultural events for the month, pick up a free copy of GAM Cultura during your visit (available at most of the shops and galleries listed below).
During my most recent visit to San José, I spent a couple days wandering the streets and found multiple small venues -- many of which are in the lovely Barrio Amón neighborhood, downtown -- that make for a rewarding complement to any Costa Rica vacation. Below are some of my favorite cultural and artistic finds. These are special, unique places where you can appreciate not only contemporary and original Latin American art, but also interesting and often historic architecture (I'll be doing a separate post with photos of more of the city's historic architecture too, so stay tuned for that).
Eñe
This small shop, housed in an almost castle-like historic building across the street from the presidential offices, stocks mostly the work of Costa Rican artists and designers, including jewelry, clothing, shoes, home décor and artwork.
Kalú & Kiosco
This stylishly contemporary venue houses a café-restaurant with indoor and outdoor seating, as well as a boutique shop and art gallery that features the work of Costa Rican artists and designers. Interesting finds here include women's clothing and accessories, home décor, illustrations and small, locally produced art magazines and books.
Librería Central
Billed as the first bookstore and gallery in Costa Rica to specialize solely in cinema and photography, this institution, which opened in 2013, is housed in a handsome former private residence, with ample gallery space that hosts rotating exhibits (when I was there, the exhibition featured work from a new Costa Rican art magazine called Fauna Kingdom, which focuses on animal photography). There is also a small screening room and a café that serves lunch and dinner.
Talentum
This rather large gallery and café extends across two stories, with rotating exhibits of mostly Costa Rican artists, as well as some foreign Latin American artistic who now reside in Costa Rica. The mostly contemporary art contrasts nicely with the antique furnishings in the comfortable cafe, which has indoor and outdoor seating.
Teor/ética
This non-profit organization doesn't sell the work it exhibits, but its worth visiting both of its two interesting venues: one that hosts temporary exhibits of contemporary and modern art, and another (just across the street) called Museo Lado VA, which features an array of artwork from the private collection of curator Virginia Pérez-Ratton.
More Must-See Cultural Sites in San Jose
Teatro Nacional
The National Theatre of Costa Rica, which opened in 1897, is housed in a grand building that holds its own against any great performance house in the Americas. Check the Website for performances of music and theater, but even if you don't have tickets for a performance, you can still visit during the day to admire the lobby, browse the small gift shop, and perhaps have a snack in the elegant lobby cafe.
Museo del Jade y de la Cultura Precolombina
The Museum of Jade and Pre-Columbian Culture moved to a gigantic new home in May 2014, which -- for the first time in history -- allows the institution to exhibit its full collection of some 7,000 pieces of jade, ceramics and stone artifacts, which date from between 500 B.C. and 1500 A.D. Read more about this impressive new venue -- and see more photos -- in my sneak preview of the Jade Museum .

Museum of Art and Contemporary Design
Opened in 1994 in the historic National Liquor factory, this institution exhibits modern art in a memorable setting.
Popular in the Community