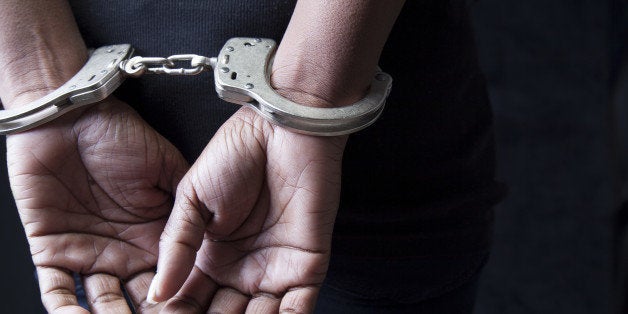 The recent New York Times undercover report on July 14 detailing the "brutal and routine" violence by Riker's Island Correction's officers upon 129 inmates with serious mental illness over 11 months should have rocked a nation in disgust. One would expect outcries for immediate action given the extreme urgency of this new revelation. This news coming on the heels of the grotesque death of 56-year-old homeless veteran, Jerome Murdough, who was arrested on a simple trespass charge and "baked to death" in his Riker's Island Jail cell. Mr. Murdough suffered from schizophrenia and was unable to post a $250.00 bond. To be fair, the abhorrent abuse and neglect of persons with serious mental illness and other neurological disorders is so deep and widespread in the U.S. that in 2003, Human Rights Watch, a major international human rights policy center, published a Special Report, "Ill-Equipped," documenting wide spread human rights violations in U.S. super-max prisons.
The over-representation of persons with serious mental illness and related neurological disorders in U.S. jails and prisons has been a human stain on this nation for decades. As reported by The Treatment Advocacy Center in its survey "Treatment Behind Bars: A State Survey," "Ten times more individuals with serious mental illness are residing in state prisons and county jails than in the state mental hospitals..." Clearly, jails and prisons are not humane treatment environments, and one asks when is the criminalization trend going be called out and treated with the urgency it demands.
I made my entre into the mental health arena in 1994, as a plaintiff's monitor and PAIMI attorney on behalf of the State of Florida's Protection and Advocacy Organization (The Advocacy Center for Persons with Disabilities, Inc.). My role, to oversee the implementation of a freshly-negotiated consent decree in a federal class action pertaining to South Florida State Hospital (Pembroke Pines, Florida). This decree included multi-level goals, including transforming existing community mental health systems of care. My crash course in mental health law, policy, consumer rights and community systems of care would include learning about the many barriers to care and the consequences of untreated mental illness, including that of incarceration. I recall my reaction when I first learned of the trend of the criminalization of the persons with mental illness.
I was shocked. Couldn't be, I thought. Not in America. Of course, that was several decades ago, and I am a judge, proud to be from a community (Broward County, Florida) that in the mid-1990s refused to accept this trend within its own criminal justice system. Broward's strategy, to create a human rights-oriented diversionary Mental Health Court. The first in America, which has diverted more than 16,000 persons out of jail and into community care and recovery. Many of our court participants returning to work, school, relationships and pursuing their lives with passion and purpose. Perhaps just as important, in this context, the court works to disrupt arrest cycles and prevent further escalation to prison, where it can. (Note: The Broward Mental Health Court is listed as a recommended strategy by HRW, "Ill-Equipped.")
Lately, I have been watching the brilliant HBO film The Normal Heart. Please know with respect, I am in no way making a direct comparison of the HIV/AIDS crisis to the plight of persons with mental illness. Yet, like a student of system change and advocacy, I watch in awe. The painful conflict of the early leaders of the Gay Men's Health Crisis (GMHC) as they collide in conflict, struggling to carve out a cohesive strategy to compel the government to respond to a public health crisis of epic proportion. The essence of the conflict based partly in shame, fear and political uncertainty, as to the best way to get the urgent attention and response of authorities. It is a story that in my view touches on some common themes relating to stigma, marginalization and lack of a clear, adequately financed and defined public health and mental health agenda. The situations are vastly different, but the consequences of inaction tragic and costly, with cascading victimization and loss.
In 2013, a distinguished group of International and U.S. mental health experts, including NAMI's distinguished medical director, Dr. Ken Duckworth, issued its policy report, "Time to Commit to Policy Change, Schizophrenia." This report declaring that "Delivery of mental health treatment is a human right. " This report echoes the United Nations, Convention on the Rights of Persons with Disabilities and related Conventions from a clinical perspective and international view, takes a human rights stance. Yet, this is not a new framework. Many articles have been authored by renowned international disability law and human rights scholar, Professor Michael L. Perlin, the late Professor Bruce J. Winick, Professor David Wexler, and other law and policy experts who have long sounded the human rights alarm. So, why is this significant? First, we must take a lesson from successful corporate leaders who have followed the teachings of leadership guru, former Harvard Professor John P. Kotter, best known for his eight-step evidence based framework for leading change. According to Kotter, first you must establish a "sense of urgency."
Since 2008, that sense of urgency has been successfully raised by Pew Center On the States in its groundbreaking report on the crippling costs of mass incarceration in the U.S. Finding that "policy drives growth," Pew together with other major justice policy centers have worked steadily to help sway public opinion and drive legislation, largely through the attack on The War on Drugs, institutional racial bias and the inequities of federal drug sentencing laws. Further, evidence-based recommendations have effectively promoted a range of smart problem solving criminal justice sentencing strategies to reduce length of sentencing, promote rehabilitation and begin to reduce recidivism and the direct down the collateral costs of mass incarceration.
It is well settled that barriers to care and highly under-funded state-wide mental health systems lead to serious consequences, including incarceration. I believe the criminal justice system has been heroic in its problem solving justice innovations. These strategies are smart, cost-effective and save lives. Yet these strategies alone cannot wholly reverse the criminalization crisis. Nor were they intended to. We need mainstream policy and research centers to include this special population within its research agenda to reduce mass incarceration in America. Specifically, outline a criminal justice policy that calls for the adequate state-wide funding of community integrated mental health systems as a national priority. The news is not good. We need your help, and it is urgent.