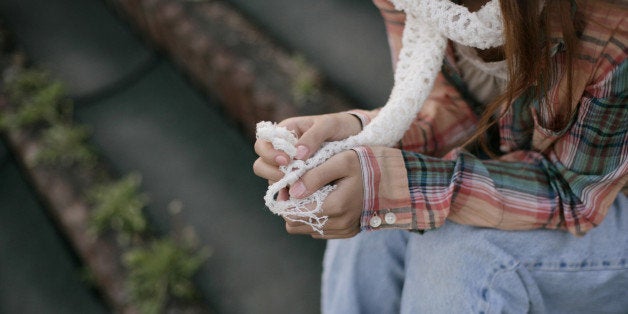 For most people, a cell phone is a way to play Candy Crush, compose a Facebook status or check their emails in the mornings -- but for teens struggling with depression or anxiety, it might be a lifeline.
The Crisis Text Line, a 24-hour, real-time texting helpline, provides mental health support for young adults. Founded by several DoSomething.org contributors, the program creates a safe outlet for teens to reach out for comfort when they're in trouble -- all through a digital outlet they use on a daily basis. The helpline has served 70,000 people since its conception a year ago, The Atlantic reported -- and through its efforts also comes some revealing data about not only what young adults are struggling with, but when it's happening.
Story continues below the chart.
Data extracted by the Crisis Text Line based on their texting conversations found that teens with suicidal thoughts seem to have them most often in the morning. Experiences with anxiety also happen in the earlier hours of the day, where as depressed thoughts tend to be more prevalent in the evenings. The chart also tracks when teens report incidents of bullying, family issues and self-harm.
Not only does the time of day fluctuate between topics, but the days of the week vary as well. Suicidal thoughts occur most on Sundays, while depression happens most frequently on Tuesdays and Thursdays. The helpline also broke down data by state.
"So think about it, a text hotline; it's pretty powerful," she said. "It's fast, it's pretty private. No one hears you in a stall, you're just texting quietly. It's real time. We can help millions of teens with counseling and referrals. That's great. But the thing that really makes this awesome is the data. Because I'm not really comfortable just helping that girl with counseling and referrals. I want to prevent this sh*t from happening."
Have a story about depression that you'd like to share? Email strongertogether@huffingtonpost.com, or give us a call at (860) 348-3376, and you can record your story in your own words. Please be sure to include your name and phone number.