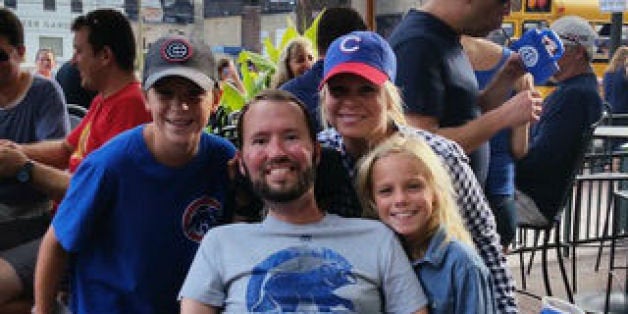 Being a child of the '80s and growing up in Florida, when it came to baseball there was really no other team to root for other than the Chicago Cubs. Before the Miami (formerly the Florida) Marlins and way before 500 cable channels to choose from, there was good old WGN. If you're not familiar with the network, when they weren't showing Cubs games it was endless reruns of Family Matters and Full House.
I remember coming home from school and my grandma, affectionately called Nonnie would always have the Cubs game on TV. She was a tiny woman in stature, but a huge fan of her beloved Cubbies. I can still see her crooked arthritic fingers combing the sports section checking the box scores. It remains fairly obvious at this point, between my bloodlines and a lack of choices, I would forever be a Cubs fan for life.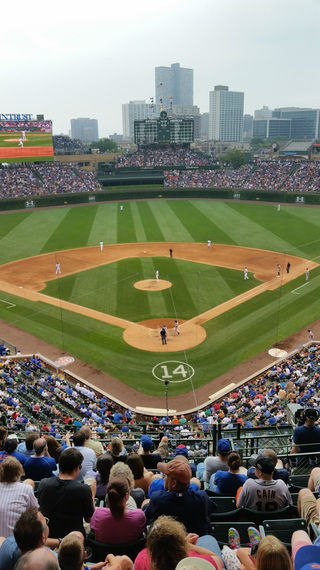 Everyone, even non sports fans seem to know the Cubs as loveable losers. It is an automatic reaction after I say "I'm a Cubs fan", an instant "sorry to hear that" kind of look. Similar yet far less severe than when I tell people I have ALS.
This year the Cubs and my ALS have had a lot to do with each other. Baseball is an eternity of a season (ask my girlfriend Elizabeth who has uttered "They play again tonight") that lasts a 162 games in a 188 days. It is a true war of attrition. A lot like ALS.
The Cubs have played over a 150 games at this point in the season. And thanks to MLB.TV an app that allows me to watch every out of market game I have probably watched at least 125! Even typing that seems ridiculous. But this year's Cubs are different, the entire organization is electric and for the first time in a long time, they are winning!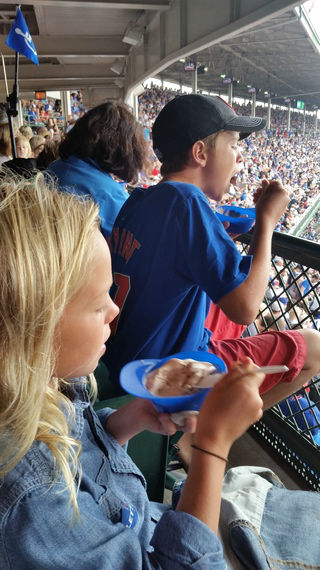 For those of you squawking about a person watching that much TV, think of it like the greatest, nail-biting, thrilling drama on Netflix. The team I watch ever so diligently has a phenomenal cast that will pull you in instantly. There is the white haired, long time baseball guru/life aficionado manager Joe Madden. The lumberjack Cy Young contender Jake Arrieta, the pretty boy phenom Kris Bryant, and the all around good guy Anthony Rizzo.
They are a team of talented misfits that are not supposed to win for another couple of years. But they are defying every outside opinion by making a push to the playoffs. Watching these games, listening to the same commentators Len and J.D. six days a week it's hard not to feel involved and almost a part of something special.
See, when it comes to watching sports and especially my Chicago Cubs, my physical limitations aren't that much of a factor. I can sit (as I do all the time) and watch a thrilling walk off victory just like any other 34 year old man. I even got to Wrigley for a game this summer. It didn't matter that I was in a power chair or unable to hold my own beer - I was watching my favorite team at my favorite place with my favorite people. (It did help that the Cubs swept the Giants that day) Thank you to the Chicago Cubs for everything you accomplished this year, it means a lot. And to Elizabeth, we're going to the playoffs!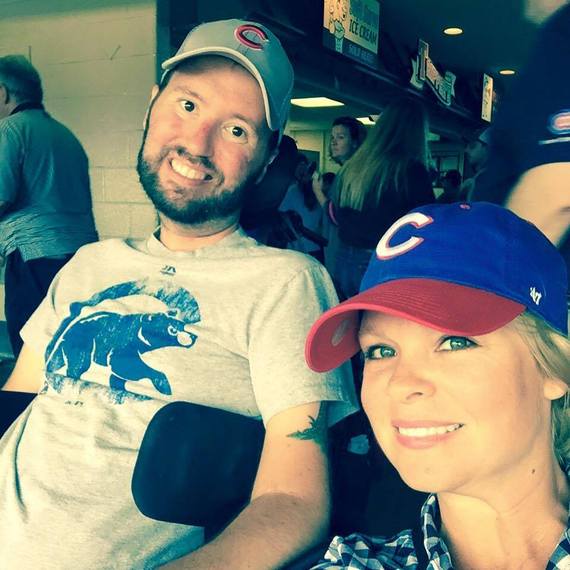 Calling all HuffPost superfans!
Sign up for membership to become a founding member and help shape HuffPost's next chapter