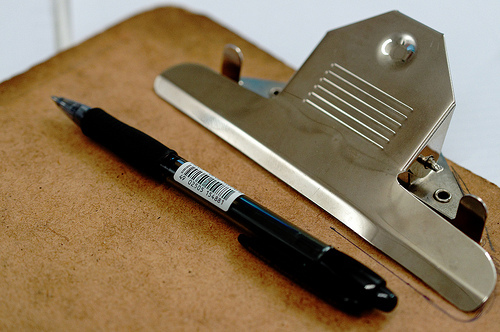 As a spa professional I am often highly disappointed in the level of service delivered at Five-Star spas and resorts. I'm an American living in Bangkok, so I'm particularly sensitive to respecting the local culture.
However, it seems as though a trade-off has taken place which has allowed the universal "culture of spa" to be compromised. It seems to me that it's been replaced by a lazy, non-caring apathy masquerading as customer service.
Why do I say that? Here's one of my recent experiences. After too many late night writing marathons resulting in hunched shoulders, I finally booked myself a massage. I decided on a spa in a Five-Star hotel. I felt safe with my choice.
Upon arrival I was given tea and a detailed intake form. I filled it out describing my neck pain, shoulder pain twinges and contact info. I felt as though I was in good hands. After 10 minutes when my therapist came to take me to the treatment room, I gave her my completed form. Upon her return she asked if the room temperature was comfortable. When I said it was, my treatment began.
To my shock she never mentioned my neck or shoulder pain.

I wondered if she had even bothered to read the form. I assumed that it would come up later during the treatment.
I wondered what happened to the culture of spa? One which relinquishes ego and self to discover how to serve the customer and provide the best spa experience possible. One where therapists extend themselves beyond their own comfort level of providing a cup of tea and a smile. Culture of spa means that management creates an infrastructure so that even if their therapists are not English proficient, someone is on hand to knowledgeably answer the client's questions.
Culture of spa means adherence to kaizen, continuous improvement of ongoing practices.
Culture of spa is directly tied to international industry standards and best practices. It means that when a customer leaves, appropriate recommendations on future service and products have been made. Their wellness and overall impression of the spa industry has been increased, not lessened.
This experience disturbed me quite a bit. I wondered how many other customers had their problems ignored. As a concerned colleague, I decided to speak to the spa manager.
When I asked her why I was given an intake form only to have it disregarded, I was told that it was for government compliance.
Creating expectations by having a customer fill out a form and then not following through creates a double fail. Culture of spa dictates that when there is an obvious process failure impacting the customer experience, it is quickly corrected.
Competition for business at an all-time high. Social media, spa review sites and mobile technology are dominant around the globe. They're the new word of mouth. And bad news about the culture of spa can spread faster than ever, with pictures and video added.
The time for improvement is yesterday.
Support HuffPost
A No-B.S. Guide To Life
Related
Popular in the Community