As the winter slowly begins to wear away, our search for a queer paradise -- and our questioning of what that would even look like -- continues.
One of our favorite queer party production duos -- The Culture Whore -- has curated another transcendental experience that takes place this weekend in the heart of Brooklyn and aims to elevate its attendees into a higher celestial plane.
Slated for Saturday, March 7, "RED LIGHT PLANET" is heavily informed by notions of urban red-light districts, as well as otherworldly -- and "otherized" -- ways of existing as as a person.
Much of The Culture Whore's work focuses on creating queer, art-infused spaces for the exploration and celebration of identities outside of mainstream cultural intelligibility. "RED LIGHT PLANET" articulates this ideology through a clearer context than perhaps any of the previous party frameworks presented by the production duo.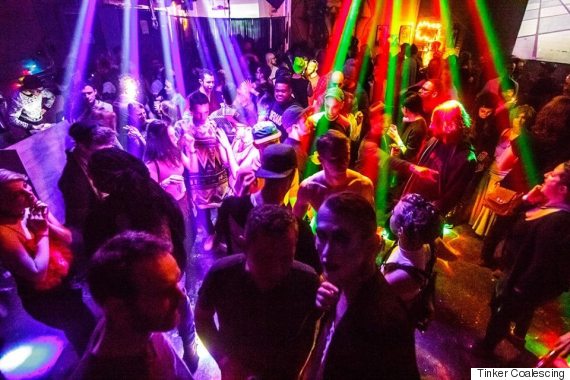 "We're focused on building a community of creative queer people who represent different ways of living in the world," Paul Leopold of The Culture Whore told The Huffington Post. "We want people to make new friends and weave webs of connection across various scenes in nightlife."
Community building is a cornerstone of queer culture, and an aspect of The Culture Whore parties that never tends to be underemphasized. Compartmentalizing different notions of identity, while politically useful in a mainstream sense, doesn't necessarily create the most inclusive representation of what it means to be queer in a given space. In an effort to combat this, Leopold and partner Mark Dommu are actively focused on bringing in different scenes for "RED LIGHT PLANET."
"Dance and competition are great ways to bring people together," Leopold continued. "So we're having an Alien Vogue Battle calling anyone who thinks they can dance. Every time we do a contest we're amazed at the energy and ingenuity that manifests... Diversity is a huge goal for us, and with each new event, The Culture Whore family grows a little bit bigger. We hope this party inspires people to come together, create art and shoot for the stars."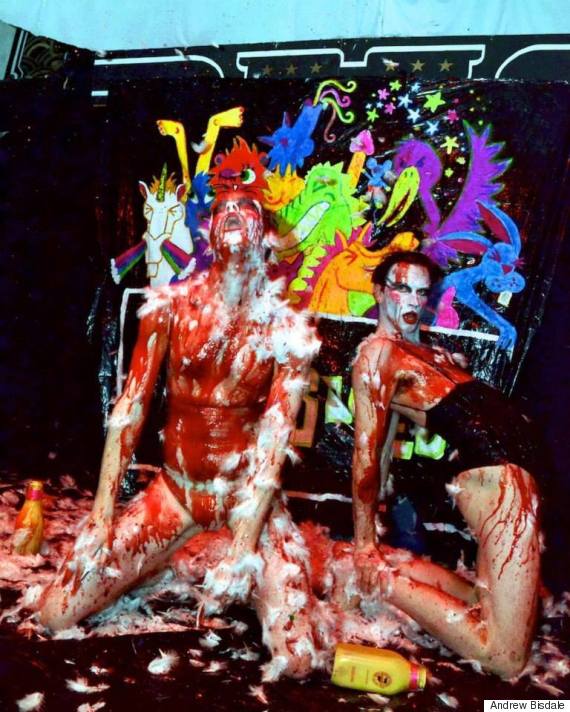 The concept for "RED LIGHT PLANET" is also shaped by the way that artist communities have historically intersected with urban sprawl and narratives of gentrification. While the undertones of colonialism are hard to ignore with this application, the act of creating a queer paradise, and questioning what this paradise would look like for different experiences of queerness, seems to be a major component of "RED LIGHT PLANET."
"Artists and communities are constantly getting priced out of the neighborhoods that they develop, so they move to somewhere cheaper and grittier, and then the cycle continues," Dommu told The Huffington post. "If we keep getting pushed out further and further, where are we going to end up? The fantasy of 'RED LIGHT PLANET' is that the queerdos and creators from all over the galaxy have found this distant planet and made it their pleasure center, where the freaks go to party and play."
We, for one, are excited to continue to watch the development of The Culture Whore parties. Dommu and Leopold seem to learn and grow alongside the changing nature of their events and apply their experiences to each new party framework -- the mark of people involved in nightlife for the right reasons.
See you on the Red Light Planet.
Head here for tickets and information for "RED LIGHT PLANET." Want to learn more about The Culture Whore? Head here.
PHOTO GALLERY
The Culture Whore
REAL LIFE. REAL NEWS. REAL VOICES.
Help us tell more of the stories that matter from voices that too often remain unheard.