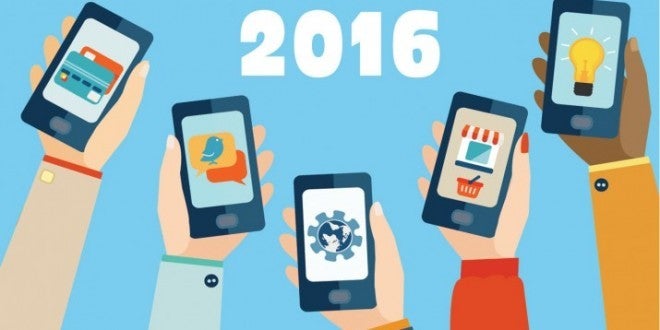 A recent survey by Vision Mobile found that just 16% of worldwide developers are building mobile apps for enterprises, despite this market being the most lucrative of all to serve. This clearly shows the market trend in 2016. Mobile application development sector has already garnered the spectacular improvements in our day-to-day life. Adding more feathers to its cap, it is more specific and clear that enterprise department has pulled together every effort to become the most valuable sphere in this latest technological revolution. The mobile app world has exploded to the farthest and the largest extent. We all know that the attractiveness of apps for enterprise, business and corporations has particularly gained acceleration. Time-saving, organizational and functional solutions for businesses are always popular.
As per Forbes, 88% make less than $10K a month. 24% make nothing at all. 9% make between $10K to $100K a month, and just 2% have mobile apps making over $100K a month. Clearly, it is apparent that mobile app developers and companies are struggling.
The Enterprise IT developer segment is just 8% of the global developer community, yet the most lucrative to build applications for.
The recent survey of Gartner showed that 16% of developers who are targeting enterprises are twice as likely to be earning over $5k per app per month, and almost 3 times as likely to earn more than $25k per app per month.
The study found that they account for 25 % of companies with mobility programs. They were followed by public sector (11%), IT services and consulting organizations (11%), FS i.e. financial services (8.4%), healthcare (7.4%) and communications (6.3), etc.
Are you an android app development company or are you involved in developing iPhone and iPad apps? Then, you need to worry a little since the tradition you have been following since long is wiping off and the new trend has already begun. There are many different types of enterprise mobile applications that are used in a corporate setting. They are designed with the intention of deployment to any different networks.
Enterprise mobile application concerns to a mobile application that is used in the business world to solve the problems of an enterprise.
These are the fantastic four Enterprise App Trends for 2016
Faster App Development
Cloud App Thrive
SaaS Acquisition Craze
Overtaking Consumer Apps
Also, the developers need to think from the employees or users point of view.
What kinds of enterprise mobile applications do employees use today?
What kind of enterprise mobile apps would users and IT like to see?
How do companies manage and deploy enterprise mobile applications?
Are you seeing people use mobile application management?
So, it swings both ways. If you are an employee or a company wanting to have enterprise mobile application or the company who is making it, either way, the knowledge of the current scenario is mandatory. In fact, the know-how, detailed and elaborated answers of the above questions and factors are to be kept in mind.
This article is originally published here.
Related
Popular in the Community