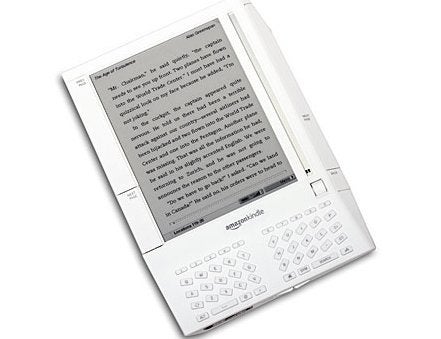 Even if you are a super nerd, geek, and gadget addict, The Consumer Electronics Show (CES) is enormous and overwhelming. CES is the world's largest consumer electronics trade show. Think 2.2 million square feet of stage space featuring the latest gadgets, gizmos, and tech goods you can ever lay your little eyes on.
Truthfully, it's like being in a super sized candy store where everything is super sparkly, in HD and dosed with crack cocaine. You can get a quickie taste of all the goodies -- but there's no taking anything home. Talking about a tease.
There is no way, even with all this technology under one roof, that any one person, reporter, or media outlet can begin to cover even half the products being whored out in super lights, banners, and sexy HD at this show -- it's simply colossal. In a sea of so much visual chaos, reporters run around frantic, sweating trying to figure out which sexy new net book, flat screens, cameras and gaming devices deserves their attention.
The Cyber Guy, Kurt Knutsson came up with a pretty innovative way avoid the common product panic and also cover more ground than any other media outlet on the premises--he's gathered a mini media army of UNLV journalism, computer science and engineer students and made them honorary deputy reporters for the week. Try packaging that. Brilliant.
This is the equivalent of offering a struggling actress a lead part in a feature film starring George Clooney and Brad Pitt, and taking the film to Cannes. In this case, just add hard drives, LED and Blue Ray lingo to the script. Hello dream job.
I have been on site with all thirty-one reporters and I can tell you they are eager, smart, sweet, nerdy and boy are they ready for action. After a quickie TV 101 workshop with Cyber Sheriff and television veteran Richard Ayoub, they students were sworn in Tuesday afternoon, each deputy received their official badges, assignments and deadlines.
They also received their dos and don'ts: Don't miss your deadline.
Six deputies reported for action as early as 3:50 am Wednesday for a pre-show preview of what they were excited about seeing at the show, the list included, Windows 7, Sony's wireless camera and the upcoming endless collection of new Net Books hitting market. The CES show officially opened Thursday and the Cyber Deputies are in full swing reporting from the front lines.
I asked very busy and super nerdy Deputy Nick Glorioso how his experience as a deputy has been thus far, he said "I'm horribly exhausted, but it's been such a cool experience... I usually sneak in the show and just try to hit all the gaming booths...so it's cool to actually be credentialed."
Deputy Talin Salway said, "You get to see so much cool stuff--stuff you've only heard about and stuff you've never even thought of, like the new LG AMOLED super thin screen. " And I'll back him up that screen is like a half inch sticker you peel off and slap on your wall.
Glorioso also said "There's a lot of showing off, but I guess that's what conventions are for." Showing off would be an understatement. Companies have busted out the banners and bumped up the HD bling big time. And budgets for booth design seem endless. It's a booth-to-booth face off here of LED, LCD, Flat screens and Plasmas. The interior of this convention makes the bright lights of Vegas look old, dull and dreary--I'm thinking Vegas should get in the game and bump up to HD.
Here's a sneak peek of The Cyber Deputies top five products to watch:
1. Sony Vaio P Series Lifestyle PC -- chic, compact design measuring the length of a business envelope and weighing 1.4 lbs.
2. Cybershot DSC-G3 wireless camera - 10MP, 3.5" wide touch panel LCD, face detection smile shutter technology and optical steady shot.
3. Mind Flex from Mattel: lightweight headset with forehead and earlobe sensors. When you concentrate on the game, you can use the power of your mind to make a small ball rise into the air.
4. The LG Watch Phone- The Watch Phone has all the basic features of a cell phone such as calling, contacts, and text messaging. The Watch Phone is also a mp3 player, so you can be mobile and listen to any of your favorite songs and it's Bluetooth compatible
5. Samsung LUXIA LED LCD TV -One of the thinnest you can buy at only 1.2 inches thick. The LED backlighting technology allows the TV to be razor thin but still stuffed with power and features.
REAL LIFE. REAL NEWS. REAL VOICES.
Help us tell more of the stories that matter from voices that too often remain unheard.