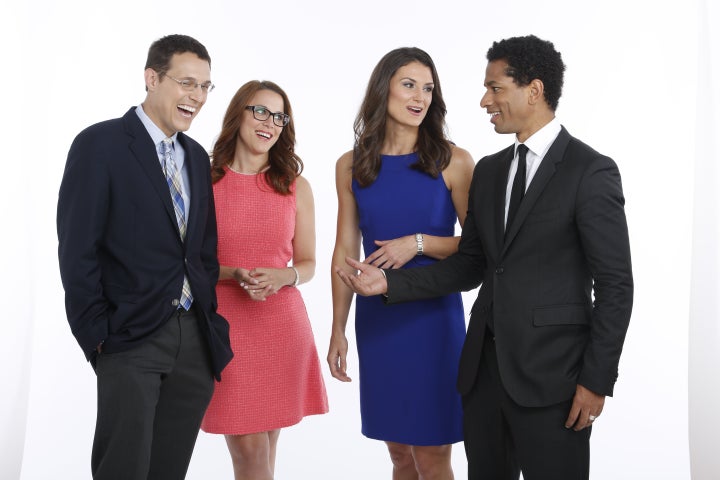 MSNBC has found its replacement for Dylan Ratigan's show: "The Cycle."
The new program, which the network was set to announce on Thursday, will feature a permanent cast of four: conservative commentator S.E. Cupp, author and pundit Touré, Salon writer Steve Kornacki and former Congressional candidate Krystal Ball. All were previously contributors to the network. The show launches on Monday at 3 PM.
The four hosts and Steve Friedman, executive producer of "The Cycle," spoke to The Huffington Post about the show on Thursday afternoon.
Friedman said that plans for the new show began two or three months ago, when Ratigan told MSNBC executives he was thinking of leaving.
"The Cycle" will be an ensemble show; all four hosts will appear every day, with each one taking turns facilitating the discussion. If that sounds like a certain 5 PM Fox News show, the team behind "The Cycle" is well aware of it. In the Thursday interview, Cupp, Kornacki, Touré and Ball all jokingly pretended not to know what "The Five" is, and Friedman flatly rejected the notion that his new show was derivative.
"When 'The Five' started, did you go and ask them if they were doing 'The View'?" he asked. "When 'The View' started, did you ask them if they were doing the 'Today' show?"
"The concept of an ensemble show is extraordinarily old," Touré added.
The hosts likened the show to a dinner party, with relatively freewheeling conversations about the news. All said they were eager to move past the kind of partisan brawling common in cable news, and to veer away from what Ball called "gaffe-fest" coverage of politics.
"Hopefully we can prevent it from turning into 'this is a Team Blue talking point' or 'this is a Team Red talking point,'" Kornacki said.
Though MSNBC has received some criticism for veering away from breaking-news, CNN-style coverage and doubling down on political chat, Friedman said that the modern media landscape made the former unnecessary.
"Cable television is programs about the news," he said. "it's no longer the news. Nobody turns on to find out what happens, because they already know from you guys. What people are interested in is listening and watching people give their take."
Though the hosts promised that they would not be rigidly ideological, Touré, Kornacki and Ball all hail from the left side of the aisle. News outlets that reported initial rumors about Cupp's hiring were immediately besieged with comments hammering MSNBC for bringing another regular conservative voice onto its airwaves. Cupp said she was "used to being the conservative in liberal settings." She said she tried to be a "palatable," or nuanced, pundit.
"It's certainly going to be part of my effort and part of everyone's effort here to argue for ... a solution," she said.
"I feel like a lot of what happens on cable news is that neither side is really thinking about what the other is saying," Ball added. "We can't be at a place where we can't even have a conversation together."
"I think you'll see a difference between [disagreeing with] the idea and the person," Touré chimed in.
Lest people start to worry that the entire show would be respectful wonkery, though, Cupp promised that things would "get heated." But, she added, it would be "for a reason."
Friedman said that he "won't worry about ratings" until the fall, and that for now he is concentrating on fine-tuning it. "The Cycle" will air for five weeks until MSNBC's entire daytime lineup takes three weeks while the Olympics airs in its place.
"We're going to experiment for the next five weeks and figure out what works and what doesn't," he said.
Below, see MSNBC president Phil Griffin's memo to staff about "The Cycle."
Team –

Stay tuned to "The Dylan Ratigan Show" beginning now because you'll get a glimpse later in the hour of what we have planned for 3 p.m.

Starting Monday, you'll see "The Cycle" in the 3 p.m ET timeslot. "The Cycle" will be co-hosted by four familiar faces to MSNBC viewers– Toure, Krystal Ball, S.E. Cupp, and Steve Kornacki - led by Steve Friedman as Executive Producer. This ensemble brings interesting voices and backgrounds to the 3 p.m. hour. Toure, Krystal, S.E. and Steve have been embraced by our MSNBC shows I'm looking forward to getting their take on politics and news of the day – every weekday – at 3 p.m.

Steve and his team will continue to develop and grow the show in the coming weeks. And a reminder that Martin Bashir makes the move to 4 p.m. on Monday. Good luck to all.
Before You Go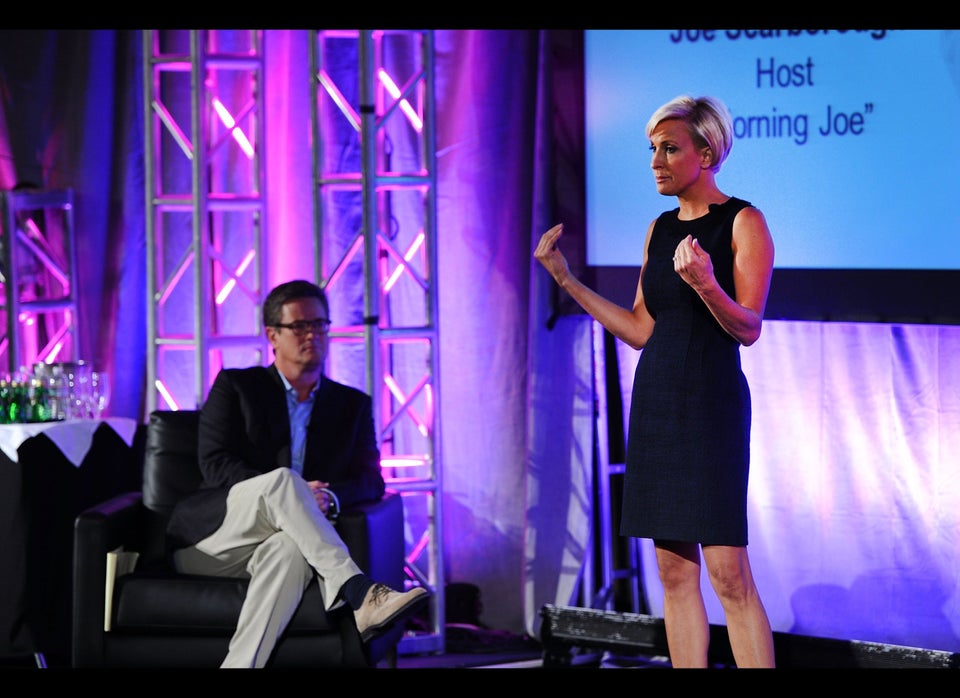 MSNBC Lineup
Popular in the Community