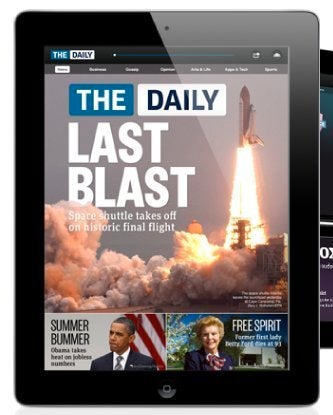 Rupert Murdoch's daily iPad publication announced its plans to lay off almost a third of its staff on Tuesday. AllThingsD was first to report the news.
The Daily, which News Corp. hailed as a wave of the future upon its arrival in early 2011, was put "on probation" just eighteen months after its debut. News of The Daily's precarious future came soon after the media conglomerate announced it was splitting into two separate companies, divorcing its broadcast operations from its print publications.
The Daily plans to lay off 50 of its 170 staffers, reducing the publication's staff by 29 percent. Editor-in-chief Jesse Angelo addressed the news in a memo to staff, obtained by The Huffington Post's Michael Calderone:
As you may already know, today we announced content and personnel changes designed to focus resources on our most popular features, streamline our operations, and improve our business.

This was not an easy step to take but it was necessary for the health and vibrancy of the organization.

The changes focus on reorganizing some features of The Daily and streamlining production. To do this we are reducing our staff by 29 percent, letting go of 50 full-time people.

This is a painful decision that we do not take lightly. It is a sad and difficult day for all of us as we say goodbye to colleagues as well as friends. But I am confident that these changes will make our business stronger.

I am sure you have questions and concerns. Please join Greg and me in the newsroom at 6:00 p.m. so we can address them in person.
Angelo instructed his staff to refer reporters questions to The Daily's public relations firm.
The Daily also announced content and design-related changes, including its plans to reorganize the Sports and Opinion sections, two areas that saw the lightest traffic. The Daily announced that the application will rely on reporting from content partners, like Fox Sports. Rather than having a standalone Opinion section, The Daily will fold clearly marked editorials into other pages.
Daily publisher Greg Clayman spoke of the publications future. "We continue to believe in the future of tablet publications because we know the market for tablets and touchscreen devices will only expand," he said. "As more and more people buy and use tablets in their daily lives, The Daily will grow with them."
Angelo also posted a note to The Daily's readers and friends, addressing design and content-related changes. "For the time being we are also locking the app in portrait mode. Video will still be available in landscape mode," he wrote. "We have some other ideas about how to create unique features in landscape and will continue to experiment and innovate in this area."
Earlier this month, the New York Times reported that the iPad application was on track to lose an estimated $30 million per year, while sources told the New York Observer that the future of the publication would be reassessed in November, after the 2012 presidential election.
Angelo responded to the news of The Daily's probation by sending a memo to staffers telling them to ignore "the latest misinformed, untrue rumors about [The Daily's] imminent demise."
Before You Go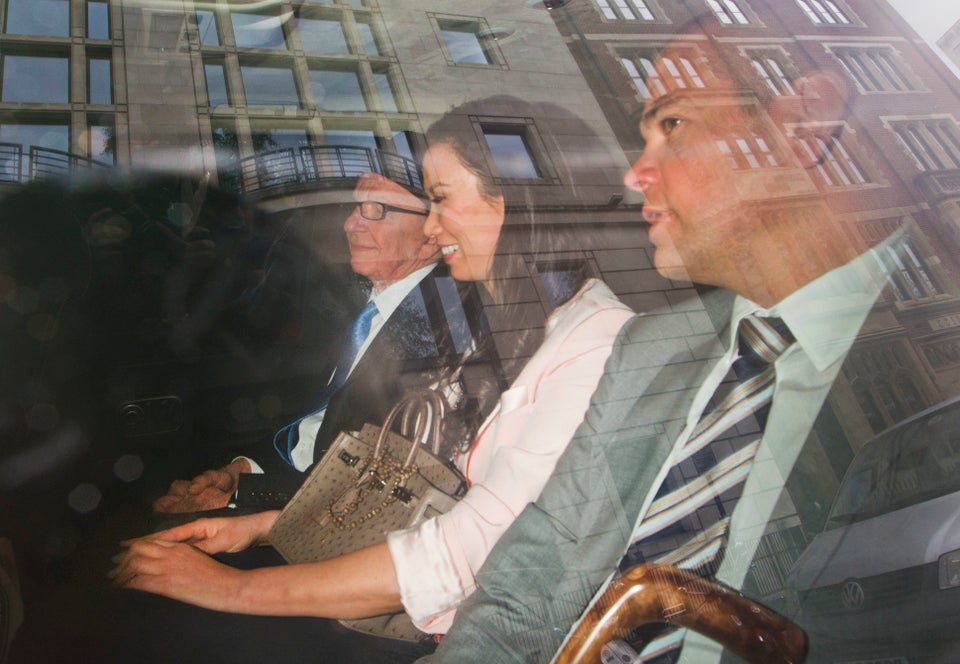 The Murdochs
Popular in the Community