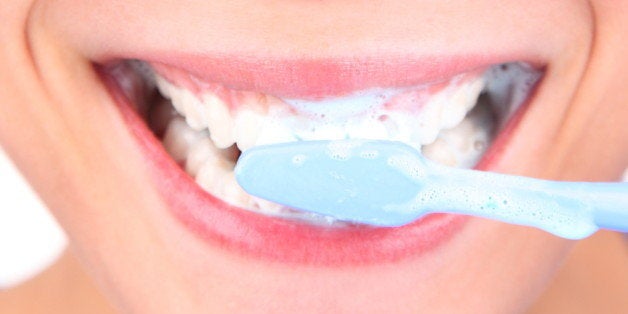 Pastes and bristles have been around for thousands of years. However, tooth brushing was not scientifically supported until the late 1600's in Europe, and it did not come fully into fashion in the United States until after WWII. That's a long span of time. The adoption of physical exercise followed a similar path; ancient Roman leaders touted it's value, but the first scientific evidence was reported in the 1950's, and the practice was not widespread in adult culture until the 1970's. Sometimes it takes us a while to pick up on good stuff.
The practice of mindfully refocusing - consciously taking an open posture, breathing, paying attention, and accepting present conditions - has been taught in different forms for millennia. The body of scientific research that connects this practice with well-being and performance is large and mounting daily. The wariness of adopting this practice in daily life is normal - human beings are often reluctant to engage in new behaviors. In fact, in many cases, we would rather take a pill with a host of side effects than change what we do.
Despite the fact that refocusing is free, portable, and effective, it will be some time until it is a part of our culture in the way that brushing our teeth is. We have voices in our head that tell us that being mindful is "too hard" or "not concrete enough." We give ourselves grief because we feel that we "should" practice. Rather than actually develop the habit, we satisfy ourselves by reading about it or by resting in the knowledge that it is good for us. All of these are clever strategies that your habit brain uses to keep you from just doing it.
What if you decided to start a daily practice of refocusing? What could that look like?
You could start and end each day with 1-2 minutes of:
Opening your posture, your breathing, and your smile
Noticing your surroundings, the sensations in your body, and the thoughts in your mind
Accepting your present circumstances, your humanity, and your responsibility
You could stop multiple times a day and, in the time it takes to breathe a single breath, practice accessing an open, aware, and accepting state. You could connect with what is present, what is important, and what is under your control.
Of course, no one can make you do this, and, because it is new, it may feel awkward at first. Physical reminders such as sticky notes, alarms, and calendar apps can be very helpful in developing the habit. Like It is helpful to practice when we are feeling great and when we are feeling awful -- when we want to and when we don't.
Refocusing won't cure cancer and it won't get rid of the natural discomfort of being human, but it can help you find balance, opportunities for growth, and connection with purpose and people in the midst of all the demands and distractions of life.
Tooth brushing is a learned habit of dental hygiene that contributes to well-being. There was a time in our lives when brushing our teeth was new and awkward. Sometimes, when we feel tired, and don't want to brush our teeth before getting into bed, we do it anyway. Taking two minutes in the morning and at night to consciously open, notice, and accept is a learned habit of mental and emotional hygiene. Taking a moment several times a day to drop into what is present, what is important, and what is under our control -- this is a habit that we can cultivate.