In the past year, the idea of mindful living has gotten significant attention in the media and in pop culture. But is mindfulness simply a trend, or is there a real "mindful revolution" underway?
HuffPost Senior Editor Willow Bay sat down with His Holiness the 14th Dalai Lama in Los Angeles on Feb. 26 to get his take on the growing cultural focus on mindfulness. The Tibetan spiritual leader explained that while mindfulness has been closely linked to religious faith in the past, it's now re-emerging as we search for deeper meaning in this materially abundant, constantly-connected digital world.
"Up to the late part of the century, people were very much concerned about material value," the Dalai Lama told HuffPost Live. "People [are beginning] to feel the limitation of material value. And people have a lot of money, but are not necessarily happy deep inside."

Mindfulness is also a key component of good health, according to His Holiness.
"Calm mind brings inner strength and self-confidence, so that's very important for good health," said the Dalai Lama.
Greater meaning in life and better health? Mindfulness might be here to stay after all.
Watch the live-broadcast conversation in the HuffPost Live clip above.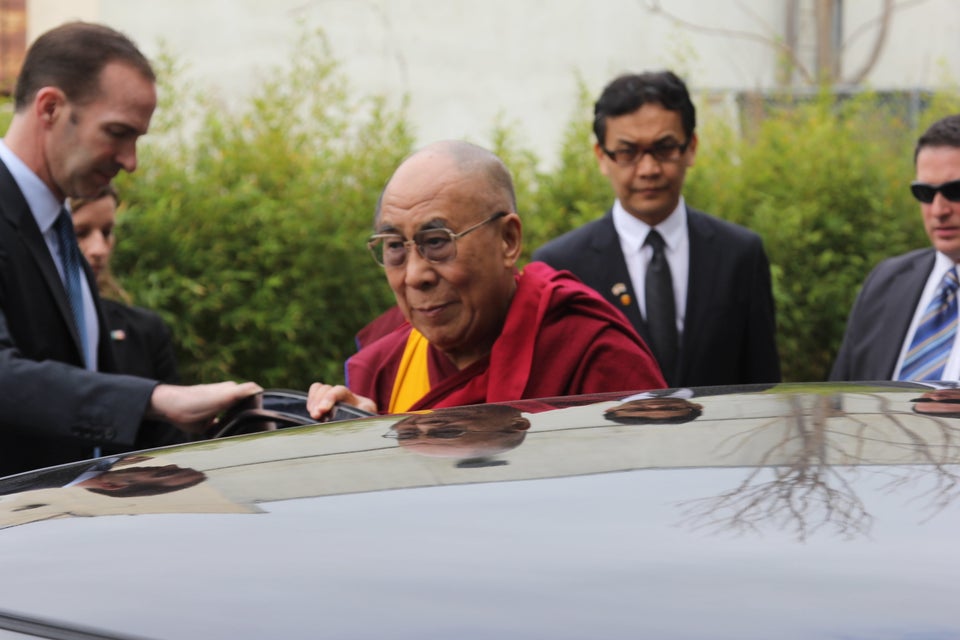 The Dalai Lama Visits HuffPost LA