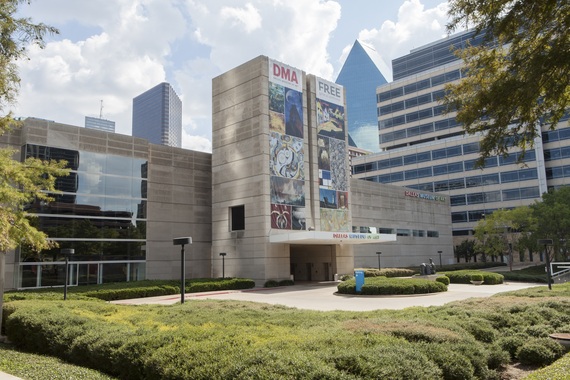 One of the greatest gifts a museum can supply a visitor is a free ticket to view important art works from around the world. Think of the many millions of people who are conveyed into a whole new arena of awareness because the door was open without cost. Museums are the greatest most inspiring repositories of real life, real time experiential information in a material and historic context that can be provided to its citizens. They make people think, they help to refine and establish their tastes through what they see and feel in a realm defined by non-virtual parameters.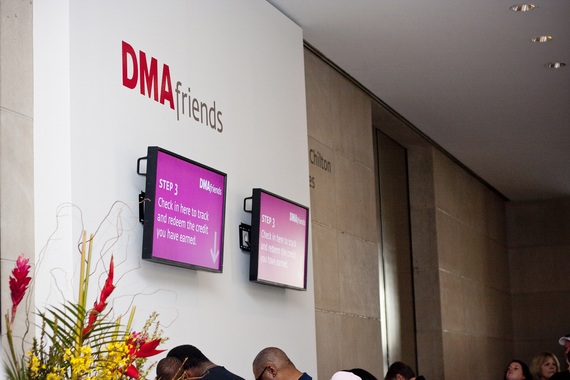 The consortium of art experts entrusted to in-power local society and visitors from afar at Dallas Museum have done something wonderful, they have made art viewing free. Helmed by eloquent Director Max L. Anderson with Deputy Director Rob Stein, things are popping in more ways than Warhol. They are bringing in a huge new group of art lovers from a myriad of backgrounds and feeding them all sorts of intoxicating goodies. Welcoming in millennials and immigrant populations in the Dallas, Texas area with great art exhibits and innovative programs; the community is partaking in the thinking, feeling language of the art world, crossing the Rubicon into the great cultural pool of knowledge that changes lives.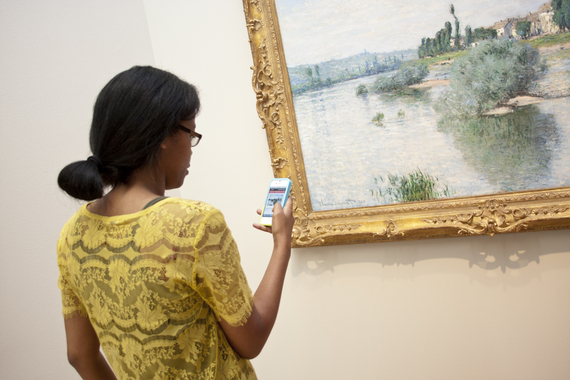 For many, the Dallas Museum's exciting encyclopedic ocean of art will be that threshold of no return, which brings people to a more sophisticated and well-rounded sense of the globe, since it is one of the 10th largest museums in the country and a viewing platform for over 700,000 visitors per year. According to the DMA it has welcomed over two million visitors since offering free admission and with that huge shift they were able to raise their visitor quotient by 48% percent. They have a free membership program which allows them to track and support viewership which gives their consortium of advisers and decision-makers the metrics for audience response. As Deputy Director Rob Stein explained to me, "now people can come for short bursts on their lunch hour and long visits if they wish at no cost." Stein came out of the computer sciences world where his focus was on visualization and virtual reality work. He was able to ingeniously develop a system of tracking viewership matching demographics to better align the museum with the community of Dallas and give their visitors lots of information to coordinate their interests with their experience. "A visit at the Dallas museum is not just a novelty it becomes a commitment," Stein said.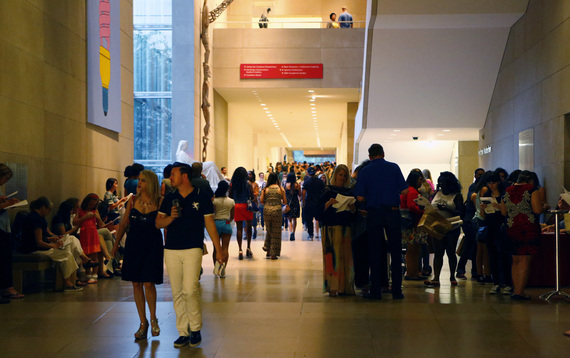 "In a society wherein competition for leisure time has never been greater, we are harnessing technology and data to capture the hearts and minds of the seven million people in our metropolitan area. By understanding them better as individuals, rather than as anonymous contributors to museum attendance, we hope to make the lessons of art meaningful in their daily lives." Says DMA director Max Anderson.
Impressive Dr. Sabiha Al Khemir, Senior Advisor for Islamic Art has arranged for an exemplary collection of Islamic Art to be displayed and lodged for the next 15 years at the Dallas Museum. For the very first time in North America, the great Keir collection with its astounding nearly 2000 pieces across media: metalwork, ceramics, carpets and textiles, works on paper etc. has loaned out theses priceless works. A coup that was at the top of Huffington Posts',"28 Art Shows You Need to See This Fall" list. The show is appropriately dubbed "SPIRIT and MATTER," Masterpieces from the Keir Collection of Islamic Art" featuring over 50 pieces. This exciting exhibit premieres on the 18th of September.
Gavin Delahunty, Senior Curator of contemporary art for the museum is alive with electricity when he talks about the excitement that buzzes through downtown Dallas when they announce new programs or performances. "It's surprising and wonderful!" He told me that that the third Friday of every month the museums hosts an event that can range from music to dance to any of the expressive live art performance mediums. It has become extremely well attended. When performance artist Kevin Beasley presented an experimental soundscape, an astonishing (nearly 12,000) people showed up to listen.
"There is a huge growth rate in Dallas among the millennial generation and they are hungry for art and new cultural experiences. It was the largest attended event in 100 years, people loved it. It confounded my belief in contemporary art energizing emerging cities like Dallas." Delahunty said.
He will be launching a very special show in November called "Jackson Pollock: "BLIND SPOTS."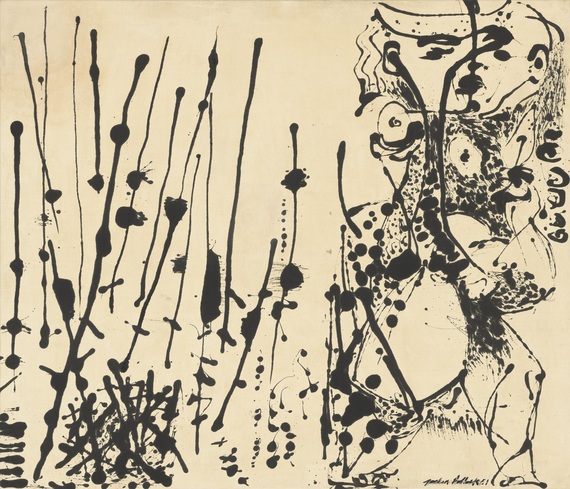 Jackson Pollock Number 7--1951
Image courtesy: The National Gallery of Art Washington D.C
The Pollock-Krasner Foundation
Delahunty was able to assemble the largest exhibition of Jackson Pollock Black paintings ever before seen since 1967 at MOMA, some of which of which have never been publicly exhibited. It took four years of treasure hunting and negotiating with foundations, museums and private collectors to amass 30 pieces for public display. For him it was a labor of love and ode to the great painter who has influenced the works of Helen Frankenthuler, Robert Rauschenberg, Jules Olitski and countless others.
There is so much more happening and coming up, so don't miss the hubbub!
In days of yore Dallas was known for its dusty trails and oil wells, 10 gallon hats, beautiful women with luxury problems and lots of bravado, but today Dallas is a burgeoning Metropolis with one of the most prolific downtown art and cultural scenes around. So if you want to dip into the art-well of knowledge at their exciting encyclopedic museum you will definitely be all the better for it. Lots to see and totally FREE!

Photos of DMA building, Late Nights and Friends signup credit courtesy of Dallas Museum of Art
Calling all HuffPost superfans!
Sign up for membership to become a founding member and help shape HuffPost's next chapter