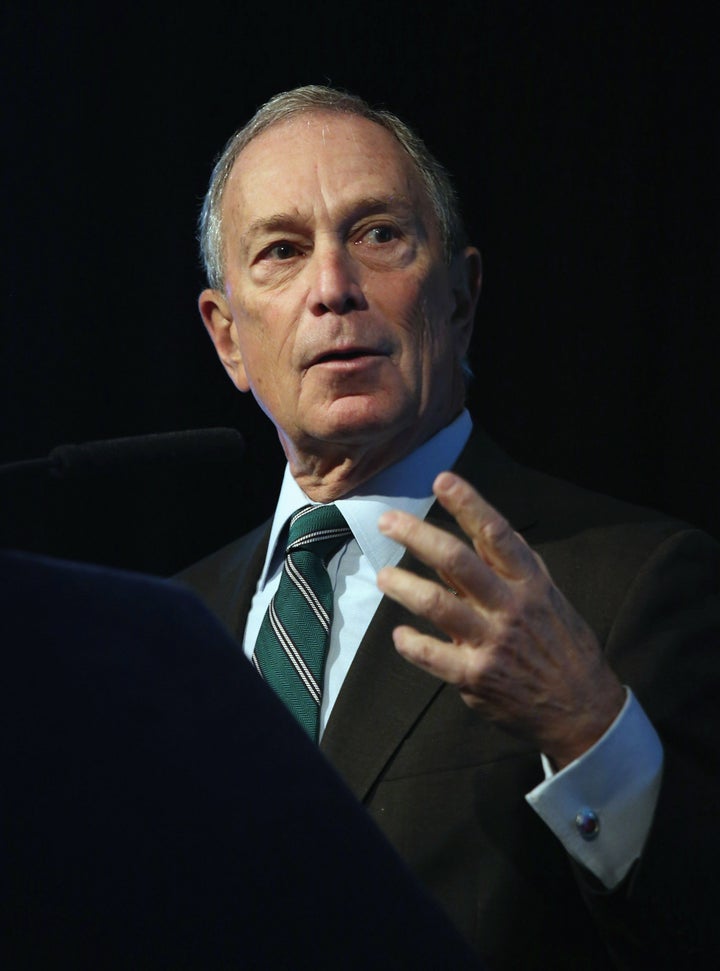 We were reminded this week of the absence of a meaningful and routine federal program to help states and communities respond to disasters. First we saw the states tally up their losses and announce how many billions they needed. The number was north of $80 billion when everything was added in. Second, we saw officials from the states hit by Hurricane Sandy roaming the halls of Congress, tin cup in hand. Third we saw the initial low-ball request by the White House "rumored" to be in the $50 billion range. Fourth, after "extensive consultation" came the official presidential request for about $60 billion. Finally as Raymond Hernandez and Peter Baker reported in the New York Times at the end of last week, we are treated to the spectacle of disaster relief turned into political spectacle. As Hernandez and Baker observed:
The proposal now goes to Congress, where it is likely to become the focus of a fight between fiscal conservatives seeking to limit federal spending and lawmakers from storm-battered areas bent on obtaining even more than what Mr. Obama proposed... As the White House finds itself locked in a showdown with Congressional Republicans over these broader budget concerns, it was seeking to present the storm spending request as a separate issue that does not affect the long-term health of the Treasury. But it appears likely that the emergency spending measure will become entangled in the larger spending struggle between the White House and Republicans, who would like to maintain the upper hand on the deficit.
This is the precise reason I recently suggested that our national government develop a federal disaster Superfund program. The absurd funding process now underway wastes valuable time and reinforces uncertainty over rebuilding efforts. We are seeing massive investment of private funds and unprecedented efforts at the local level to recover and rebuild. Most people assume that the federal government will be our partner. When disasters happen in other parts of the country, people from New York and New Jersey provide labor and money without being asked. We actually believe, as Bruce Springsteen sings: "Wherever this flag's flown, we take care of our own." What do the grandees in Congress think, that we are making this thing up? That we are pretending to have no homes and electricity? That the floods and fires were some kind of special effect?
This is a test of the boundaries of ideology, the presence of common sense and the extent to which political dysfunction will continue into President Obama's second term. I understand that this is the usual carefully choreographed and well understood budgetary political fan dance: "We need 80," sing the states. "We were thinking 40," answers the White House; "OK, let's go for 60," they sing in unison. The whole sad song is an effort to pressure the Congressional right wing who should exercise some restraint and compassion and recognize that disaster response is no time for political gamesmanship. People are suffering. The fundamental irreducible function of government is to protect people and provide security. If a family's home is destroyed by a disaster, we as a community have a moral obligation to help them rebuild. Today it's their home. Tomorrow it might be mine. Next week it might be yours.
It's true that the President's $60 billion proposal does not discuss how the funds will be found to pay for this relief. That is an important issue and is why I favor a developing a dedicated revenue stream to create a permanent disaster response and reconstruction trust fund. But we all know that such a proposal will take more than a few days to develop and enact. Meanwhile, here in the Northeast, the days are getting shorter and the nights are getting longer and colder. All of our local elected leaders feel the sense of urgency that seems to be lacking in the District of Columbia.
There are two elements to this sense of urgency. One stems from the need to restore a sense of normalcy to the hardest hit parts of our region. But the other goes beyond the short term and is focused on the need to rebuild our public infrastructure with the strength and resiliency to withstand the next storm. While New York City has over 500 miles of waterfront, we are not the only community that is vulnerable. Many Americans live near the Atlantic, the Pacific, the Gulf of Mexico, the Great Lakes and countless rivers and streams. In a major address last week, NYC Mayor Michael Bloomberg focused on the need to build a city capable of withstanding disasters and minimizing the damage caused by climate change. According to Bloomberg:
Let me be clear: We are not going to abandon the waterfront. We are not going to leave the Rockaways or Coney Island or Staten Island's South Shore. But we can't just rebuild what was there and hope for the best. We have to build smarter and stronger and more sustainably . . . No matter how much we do to make homes and businesses more resilient, the fact of the matter is we live next to the ocean, and the ocean comes with risks that we just cannot eliminate. Over the past month, there has been a lot of discussion about sea walls. It would be nice if we could stop the tides from coming in, but King Canute couldn't do it -- and neither can we, especially if, as many scientists project, sea levels continue rising. However, there may be some coastline protections that we can build that will mitigate the impact of a storm surge -- from berms and dunes, to jetties and levees.
New York City has been aggressively mobilizing its human and financial resources to adapt the city to the impact of climate change. The hurricane added a new sense of urgency to the city's efforts, and has led to the conclusion that New York cannot build a more resilient city without help. If New York needs help to deal with this catastrophe, the rest of the country will eventually come to need it too. Let's work to make this the last disaster emergency funding allocation America will ever need. Let's develop a disaster trust fund built on the assumption that when disasters happen every year, they are no longer emergencies needing special funding, but routine events needing certain funding. Let's end this demeaning dance for disaster dough -- once and for all.