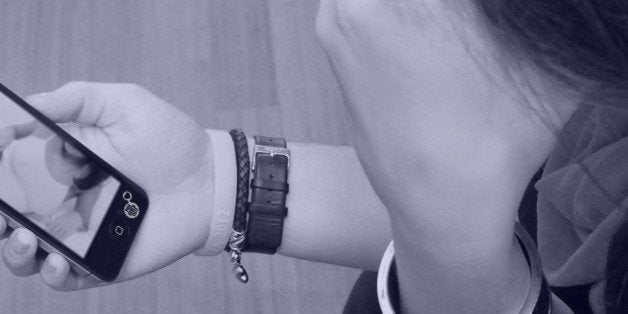 Recently, I was interviewed by Ashley Johnson at Houston Fox Media concerning the danger of teens using live streaming apps. Since then, I have been thinking about not just the potential danger of teens live streaming photographs of themselves in compromising situations, but also the reason for this rise in messaging apps.
As a social animal, your teen learns a lot of her grownup behavior through modeling and imitating adults. A 24/7 media cycle has made celebrities not only part of our social culture, but also secondary role models for your child. Whether by accident or on purpose, celebrities are influencing your teenager -- through fashion, makeup, cologne, deodorant, food or "sexting." In an effort to act grownup and mimic the actions of celebrities they admire, your teen may send messages and sexually-charged photos to her friends.
Of course, the dangers involved are many, including:
Sexting explicit photos online, to a minor, is unlawful.
Online messages with sexual content can open your child to sexual assault, pedophiles, and kidnappers.
When your child posts sexual online messages and images through her computer or cell phone, she is inviting into her bedroom the danger of strangers, who can cause her both harm and exploitation.
Celebrities and others can influence your minor child through the cache of wealth, power and celebrity that appears to come simply through their sexuality. This gives weight to sexuality, as the vehicle through which attention fame and celebrity flow.
Besides making your child vulnerable, online chatting whether through messages or photos, can sexualize your child to predators.
Online sexting with minors is illegal
And finally, not only is sexting with a minor illegal, but sexually-charged online chatting also creates an online visual and criminal record that can never be expunged, and which can follow your child through college, through work, through marriage and through life. Dr. Zoe Hilton told the Commons Education Committee that, "Obviously, children and particularly older children are looking at celebrities and looking at what the adult population is doing." Further, she stated that, "I think we've got to the point with older teenagers where sexting is a normative behavior."
Ultimately, the responsibility lies with you to parent your child. The computer your child is using is yours, the cell phone your child is using is yours and you, as a parent, have the right and responsibility to parent and supervise not only what your child is doing, but with whom. Moreover, many cell phone companies and internet providers have programs that can give you a record of your child's online activity. At the end of the day, it is important to follow the threads of your child's online activity, so that you keep her engaged in age-appropriate activities and emotionally and physically healthy and safe.