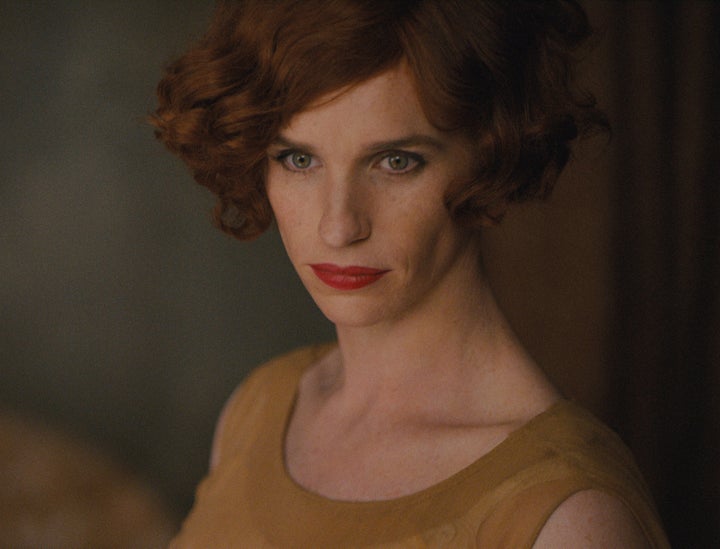 Early on in Tom Hooper's "The Danish Girl," Eddie Redmayne's Copenhagen painter Einar Wegener models a pair of tights and heels for his wife, Gerda Wegener (Alicia Vikander).* A first-person P.O.V. shot shows Einar looking down and taking in the imagery of his body in women's clothing. When Gerda gives her husband a dress to hold, Einar's fingers strum along the white lining. The sounds of his hands exploring the fabric viscerally place the audience in Einar's shoes. Something happens in this moment. He begins to slip from the screen as Lili Elbe, the woman within this outwardly male body, emerges, as if brought to life by the very threads of Gerda's clothing. But something also shifts for the audience: We not only begin to see the woman Einar identifies as, but we're brought into Lili's journey through Lili's eyes. It becomes clear right away that "The Danish Girl" is a film passionately dedicated to showing rather than telling. 
Adapted by screenwriter Lucinda Coxon from David Ebershoff's novel, which was inspired by Elbe, a transgender pioneer and the first person to undergo a successful gender confirmation surgery, Hooper's tender drama follows Einar's transition as Lili through the 1920s in Denmark. When Gerda and Einar are invited to their friend Oola's (Amber Heard) party, Gerda playfully suggests Einar dress as a woman. The two shop for a wig and dress, and Gerda lovingly applies her husband's lipstick and eyeliner. But what begins as a fun experiment turns into an awakening for Einar. Once Einar emerges in public as Lili, someone new is born.
After Gerda finds her husband kissing another man at the party, however, she angrily lashes out the next morning. "Lili doesn't exist. We were playing a game," Gerda says through tears, revealing a fear of losing the person she married and recognizing the pain Einar has always lived with. A change takes shape as Einar realizes she is truly a woman, just born into the wrong body. In one of the most powerful and brave scenes of the film, Einar rushes to a vacant dance studio to undress and discard the facade of Einar. She looks at her naked body in the mirror. She tucks her penis between her legs, drapes her hands across her chest and watches her body as she tilts and turns in the mirror, imagining the woman she is internally. After multiple doctors write off Lili's gender dysphoria as everything from perversion to schizophrenia, Lili finally meets the one willing to perform the life-changing surgery she desires for the first time.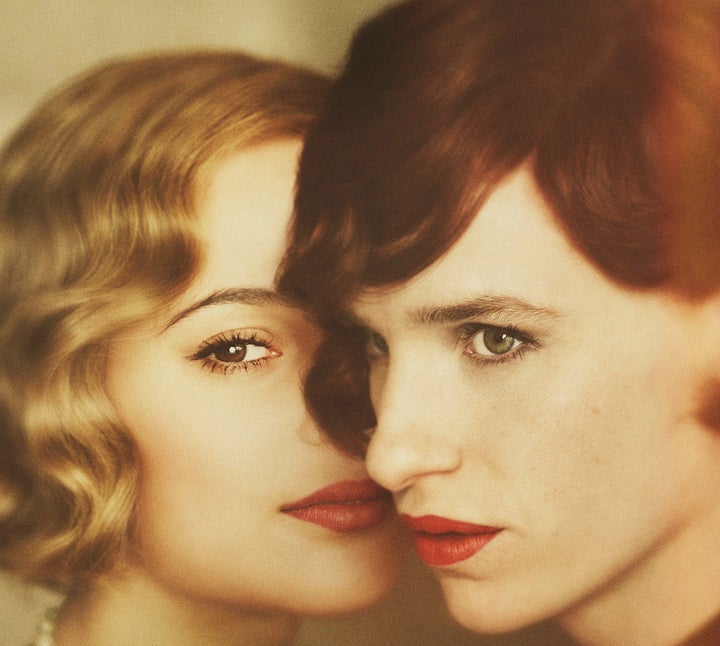 The superb delicacy and graciousness with which Redmayne depicts Lili makes the role one of the most moving performances of the year, at times more powerful than his depiction of Stephen Hawking in "The Theory of Everything." In what is sure to be an Oscar-nominated role (one that could make Redmayne a back-to-back winner), he emanates an emotional urgency in Lili with a potent mix of confusion, pain and longing that oozes from his every mannerism. Each lip quiver, each movement of his hand grazing his neck and fingertips softly scaling his collarbone, the slight tilt of his head, carry with them a swell of emotion.
Regardless of the controversy surrounding his casting and the arguments against a cisgender actor playing a trans character, the fragility and restraint that Redmayne highlights as Einar is what makes his appearance as Lili so cathartic and genuine. Throughout the film's two hours, it's easy to forget that a male-identified actor is portraying a transgender woman undergoing surgery simply for how absorbing and gentle Redmayne's performance is. (That is not to say, however, that a transgender actor couldn't have played the part equally as well, but this is the film Hooper has given us.)
Yet this is as much Alicia Vikander's movie as it is Redmayne's. The 26-year-old Swedish actress has already proven her talent this year with a surplus of roles including "Ex Machina," "The Man From U.N.C.L.E." and "Testament of Youth" -- and she's got a bunch more on the way before 2015 ends. I already called her the year's breakout star, but now that I've seen the sheer force of her talent in a leading role as Gerda (and yes, she should definitely be campaigned for Best Actress over Supporting), I'm even closer to dubbing her one of the year's best performers. Gerda might appear to be no more than a stepping stone inciting Lili's journey, but "The Danish Girl" is as much about Gerda's undying love and support for her husband as it is Lili's transition. At one point, Gerda is even introduced as a "Danish girl" by a secretary, giving the title a dual meaning.
At its core, Hooper's film is a love story between two people, one who happens to be born a woman and one who had been assigned male at birth. Their relationship expands, withers and transforms into a wholly new entity as Gerda mourns the loss of the person she loves and develops a new kind of love for Lili. "The Danish Girl" will certainly be remembered as the groundbreaking tale of a transgender journey, but it's also a beautiful and poignant love story that transcends stereotypes of gender, sexuality and romance. 
"The Danish Girl" opens Nov. 27.
*For clarity purposes, we are using male pronouns when discussing Redmayne's character before Einar transitions to Lili.
PHOTO GALLERY
Toronto Film Festival Preview 2015
For a constant stream of entertainment news and discussion, follow HuffPost Entertainment on Viber.
Calling all HuffPost superfans!
Sign up for membership to become a founding member and help shape HuffPost's next chapter