Or so an Adam West version of this scene might call out.
No camp in this video, though. Instead, what WPIX of Pittsburgh caught on tape at "The Dark Knight Rises" set was some wild, brutal brawling amongst the Gotham City Police and Arkham Asylum inmates and, within that ruckus, some serious (feigned) punches thrown between Christian Bale's Batman and Tom Hardy's Bane.
Well, one Batman at least; as we see early in the clip, there are multiple Batman actors, with Bale getting some relief from stunt doubles; from the distance the video is shot at, it's impossible to tell who is throwing these punches, though, for sure, closeups in the actual film will feature Bale's face in that iconic mask.
Also caught on film was footage from Saturday's shoot at Heinz Field; the home stadium of the Steelers was used as a stand-in for the fictional Gotham Rogues. Videos from fans in the crowd shows explosions rocking the field, which must have provided a thrill for the actual Steelers players who were in Rogues uniforms as part of the shoot.
Speaking to the Forest Hills-Regent Square Patch, local resident and football shoot attendee Erin Giambelluca said that it was wildly hot and winter wear was required, meaning the crew gave out lots of water. She described a speech by Tom Hardy's Bane, and the major fireworks shown in the video.
"Right after the football scene ended, they did one explosion," she said. "It looked like pieces of grass all over the field to make it look like it was blown up while the players were on it, and we had to wear ear plugs for that. We had to rehearse and make sure we weren't smiling during that part."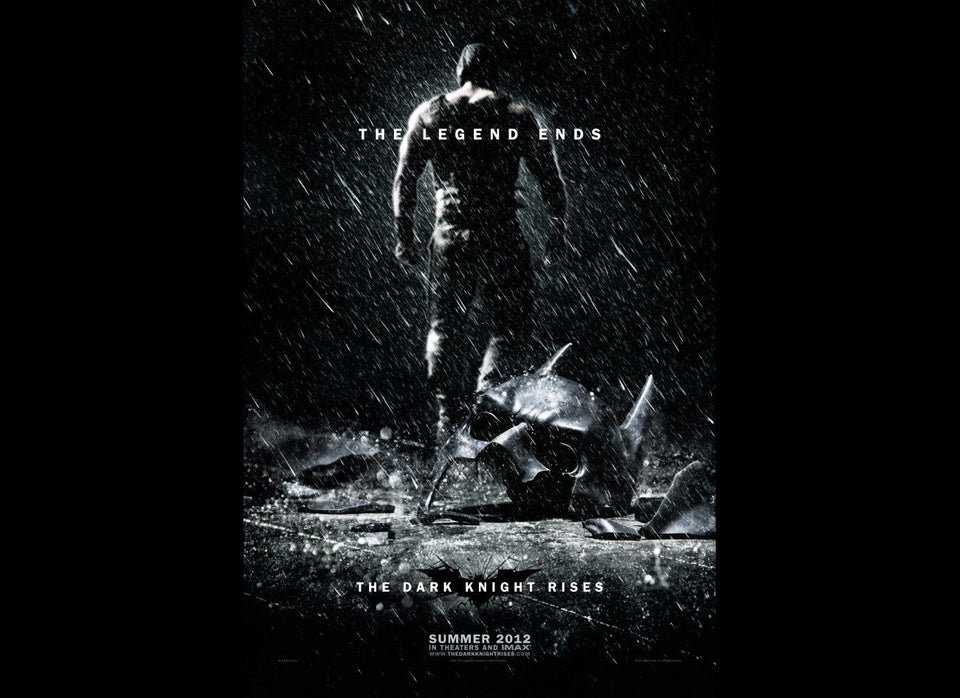 'The Dark Knight Rises' Set Photo Spoilers: Batman, Bane Battle (PHOTOS, VIDEO)
Popular in the Community