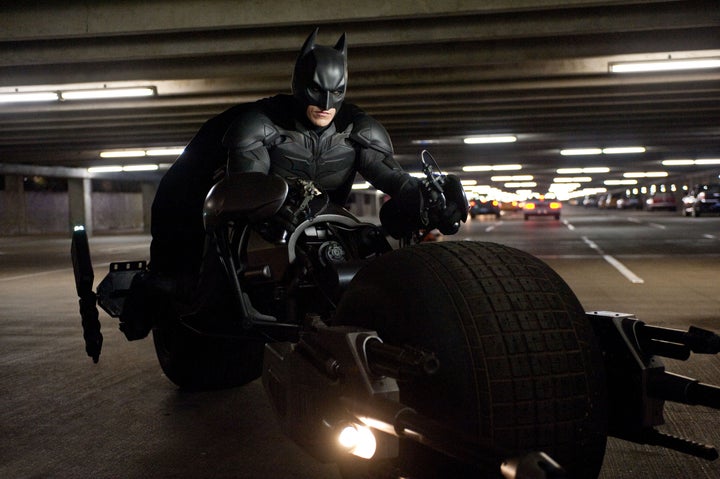 "Few blockbusters have borne so heavy a burden of audience expectation as Christopher Nolan's final Batman caper, and the filmmaker steps up to the occasion with a cataclysmic vision of Gotham City under siege in 'The Dark Knight Rises,'" wrote Justin Chang in his review for Variety.
"Big-time Hollywood filmmaking at its most massively accomplished, this last installment of Christopher Nolan's Batman trilogy makes everything in the rival Marvel universe look thoroughly silly and childish," said Todd McCarthy in his slightly spoiler-heavy notice on the film. "Entirely enveloping and at times unnerving in a relevant way one would never have imagined, as a cohesive whole this ranks as the best of Nolan's trio."
Nolan previously directed "Batman Begins" and "The Dark Knight," films which have an obvious and deep connection to the series capper.
"Every bad decision Bruce Wayne has made since the start of this series comes back to haunt him in this film, and fans would be advised to watch both of the earlier films to see how everything ties together," advised HitFix critic Drew McWeeny in his review. (McWeeny gave the film an "A.")
Of course, beyond being a fitting end to the Batman universe as created by Nolan, critics are praising "The Dark Knight Rises" on its own terms -- especially in its casting of Anne Hathaway as Selina Kyle/Catwoman.
"Nolan's Catwoman is the best cinematic rendering of the character to date, allowing Anne Hathaway sex appeal, humor and real humanity in equal measures," wrote Todd Gilchrist for the Indiewire blog The Playlist, "not to mention motivation that places her on equal footing with her male counterparts without making her a fetish object who's ultimately subject to them."
"She would have been enough of a character to support an entire film," echoed McWeeny.
The early reviews indicate that Nolan has reached beyond merely comic books with "The Dark Knight Rises," especially with how the film ties into the current Occupy movement.
"'The Dark Knight Rises' is emotionally inspiring, aesthetically significant and critically important for America itself," wrote Gilchrist, "as a mirror of both sober reflection and resilient hope."
"I'm not trashing the entirety of 'The Dark Knight Rises,'" wrote Marshall Fine, one of the few critics to dismiss Nolan's finale, in a negative review. "I'm saying that its potential is such that it ultimately disappoints, thanks to Nolan's decision to go big, bigger, biggest." (The AP has also given "The Dark Knight Rises" a poor notice.)
Still, even the mixed reviews have to give Nolan credit.
"The Dark Knight Rises" is finally out in theaters on July 20.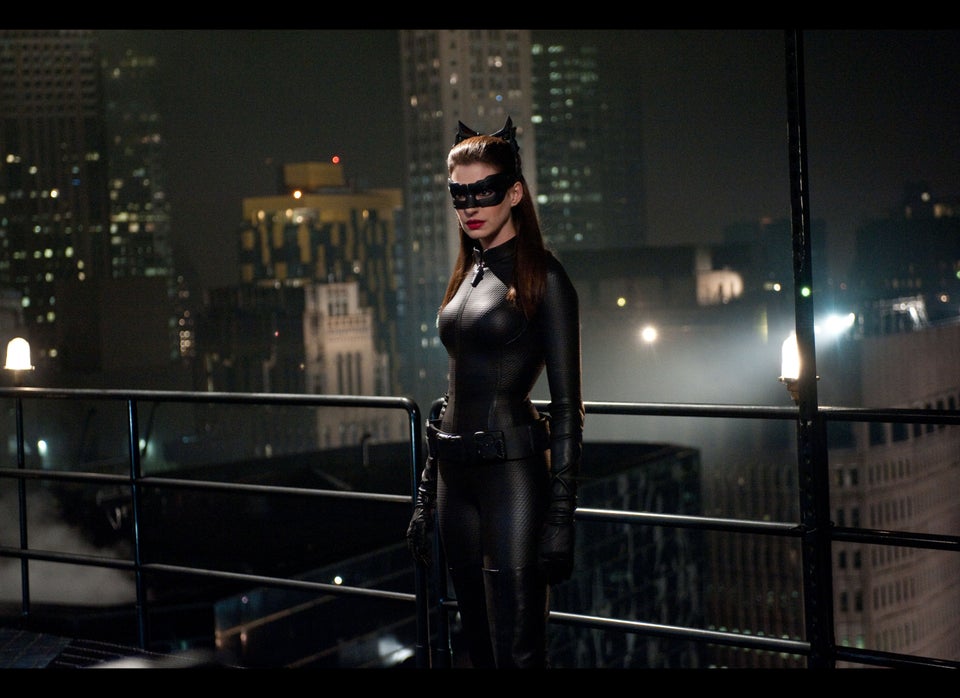 'Dark Knight Rises' Photos
Popular in the Community