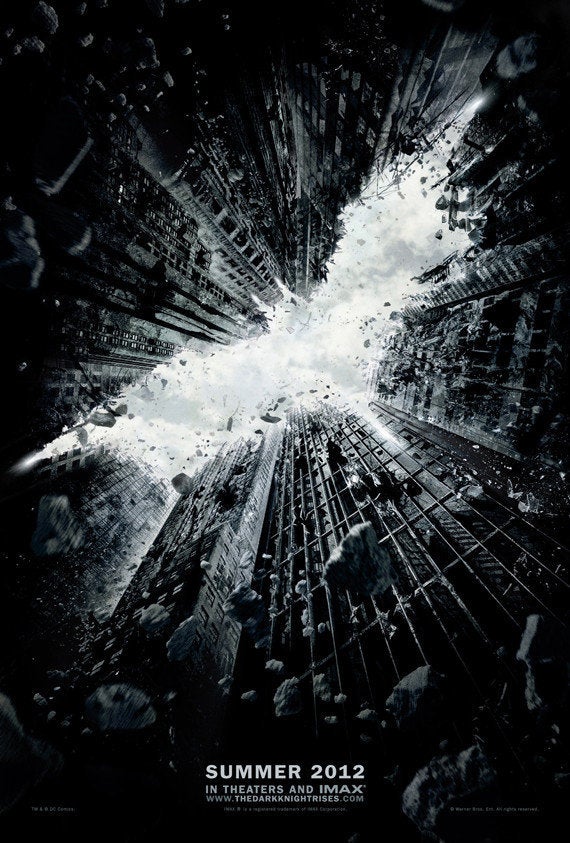 Here's some irony: "Harry Potter and the Deathly Hallows, Part 2," took down "The Dark Knight" for the biggest opening weekend in box office history, but before that film could play in theaters, moviegoers were treated to the first trailer for the next Batman film, "The Dark Knight Rises," as if to say, don't worry, the caped crusader will be back.
Given that both films are Warner Bros. productions, a little friendly competition can't hurt.
While thin on news -- we already know Tom Hardy's Bane is the massive bad guy, and Gotham gets ripped to shreds -- viewers are treated to some cool moments with the Batcycle, sweeping rubble wide shots from "Batman Begins" and Commissioner Gordon, played by Gary Oldman, in the hospital and pleading for Batman's help. As he says, "The Batman has to come back."
Christian Bale is in his final film as Bruce Wayne/Batman, and this time around, in addition to Oldman as Gordon, he has Joseph Gordon-Levitt as a new ally in the Gotham Police Department. Whether friend or ally, Anne Hathaway will play Selena Kyle/Catwoman, while Marion Cotillard should be on the friendly side as Miranda Tate, a Wayne Enterprises employee.
WATCH
:
REAL LIFE. REAL NEWS. REAL VOICES.
Help us tell more of the stories that matter from voices that too often remain unheard.