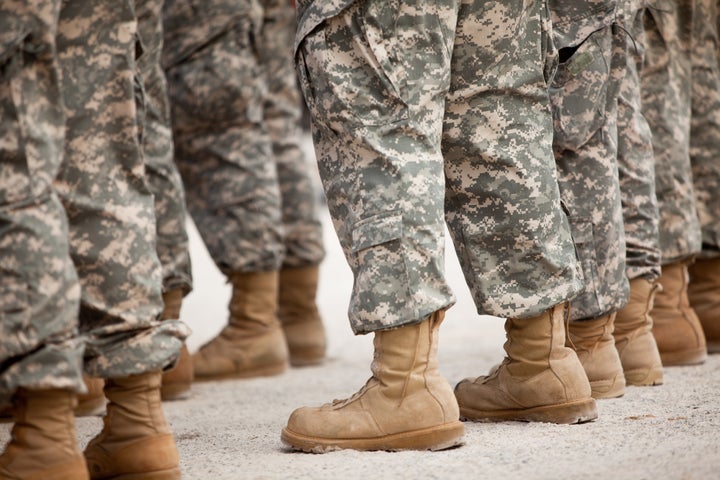 By way of introduction, I am a proud son, brother and father of war veterans so what follows is not an attack on our uniformed citizen soldiers, but a sincere effort to end a tragic generational cycle of largely self-inflicted wartime mental health (MH) crises since the First World War (WWI). After 26-years as a Marine Sergeant, Navy Commander, and military psychologist-it was a 2003 field hospital deployment in support of the Iraq invasion that opened my eyes to the painful reality that our country was grossly negligent in its preparation to meet even basic MH needs.
Inexplicable Delays in Admitting to a Major Public Health Crisis
In June 2007, the Congressional-mandated Department of Defense (DoD) Task Force (TF) on MH finally disclosed the realities of chronic systematic neglect in every component of mental health care: staffing, training, treatment, research, reintegration, organization, family support, and stigma-concluding that: "The Task Force arrived at a single finding underpinning all others: The Military Health System lacks the fiscal resources and the fully-trained personnel to fulfill its mission to support psychological health in PEACTIME or fulfill the enhanced requirements imposed during times of conflict" (Department of Defense Task Force on Mental Health, 16 June 2007; p.ES.2) . Astonishing, given modern trends of psychiatric casualties out-numbering the combined total personnel medically wounded-and-killed-in-action since the Second World War (WWII). Congress mandated the DoD TF in 2005 amidst suicide spikes, family grievances, and legal prosecution of untreated war veterans.
Identifying and Correcting Faulty Military Mental Health Policies
After retiring from the military, we established the Institute of War Stress Injury, Recovery, and Social Justice at Antioch University Seattle (AUS) whose mission is to investigate and generate critically-needed public awareness of the military's MH policies responsible for the current, past, and future crises. Several of these harmful policies and proposed corrective actions is depicted in Tom Donahue's recent documentary Thank you for your Service! such as creating an accountable leadership structure or Behavioral Health Corps akin to existing medical, dental, legal, supply, and veterinary corps-thus affording MH equal status and priority as physical health, as well as a zero tolerance policy for MH stigma including elimination of 203 stigma reinforcing policies reported by the Governmental Accountability Office (GAO, 2016).
Since 2007, military MH has received significant congressional, Presidential, and media scrutiny resulting in a tremendous amount of treasury, legislation, and executive orders intended to fix the problem. Consequently, an unprecedented number of military initiatives, web-based services, treatment programs, along with Veterans Treatment Courts and thousands of non-profits have been employed to address MH needs. Progress is monitored via commissioning numerous independent studies by the Institute of Medicine (IOM), RAND, and GAO. All of whom cite incremental change as well as striking non-compliance such as: "Through its review, the committee found that PTSD management in DoD appear to be local, ad hoc, incremental, and crisis-driven with little planning devoted to the development of a long-range, population-based approach for this disorder by either the office of the Assistant Secretary of Defense for Health Affairs (OASD(HA) or any of the service branches" (IOM, 2014; p.216).
Groundbreaking Study Reveals a Century-Old Mental Health Policy Harms War Vets and Families
In conclusion, the military's mental health policies demand immediate congressional and Commander-in-Chief investigations or ensure perpetuating a social injustice for future generations and risk possible class action.