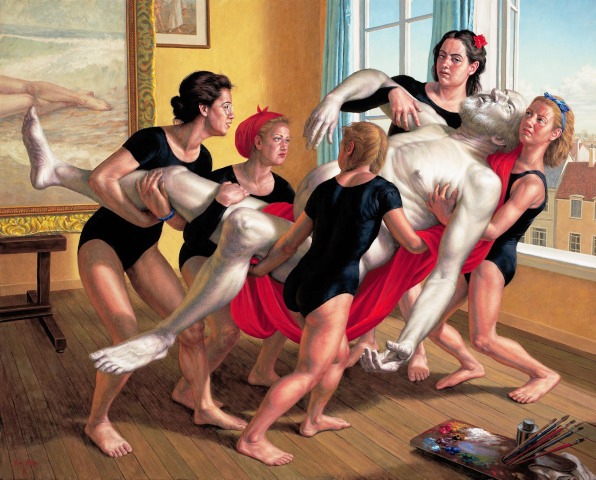 F. Scott Hess: In Transit | With this new body of work, F. Scott Hess speaks to universal fears of our contemporary times, of fleeting mortality, and the duality of mankind's power and fragility. Never one to shy away from exploring the darker side of human folly, Hess brilliantly and humorously channels middle-age male angst in paintings such as Death of William Adolphe Bougereau and Suzie Q. In the former, a mob of youthful ballet dancers clad in leotards struggle to launch a granite pale and stiff Bougereau out a third story window, he is not only obsolete but discarded. In the latter painting, Suzie Q, a beautiful nearly nude athletic woman contorts her body into a sensual pose while suspended above a group of middle-aged male admirers. She is a sole object of desire, out of reach and unattainable to the men below, the voyeurs, as they gaze longingly upward.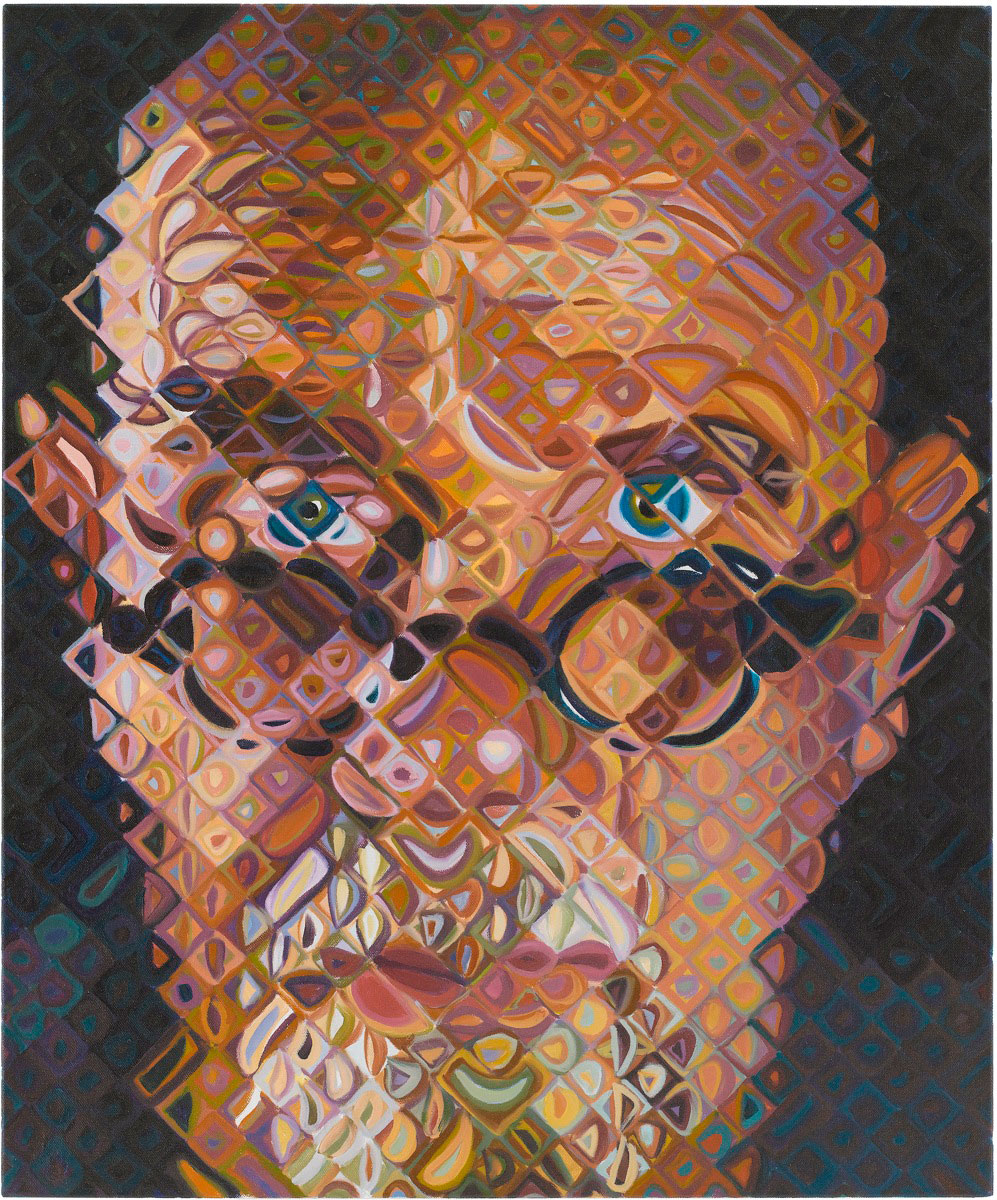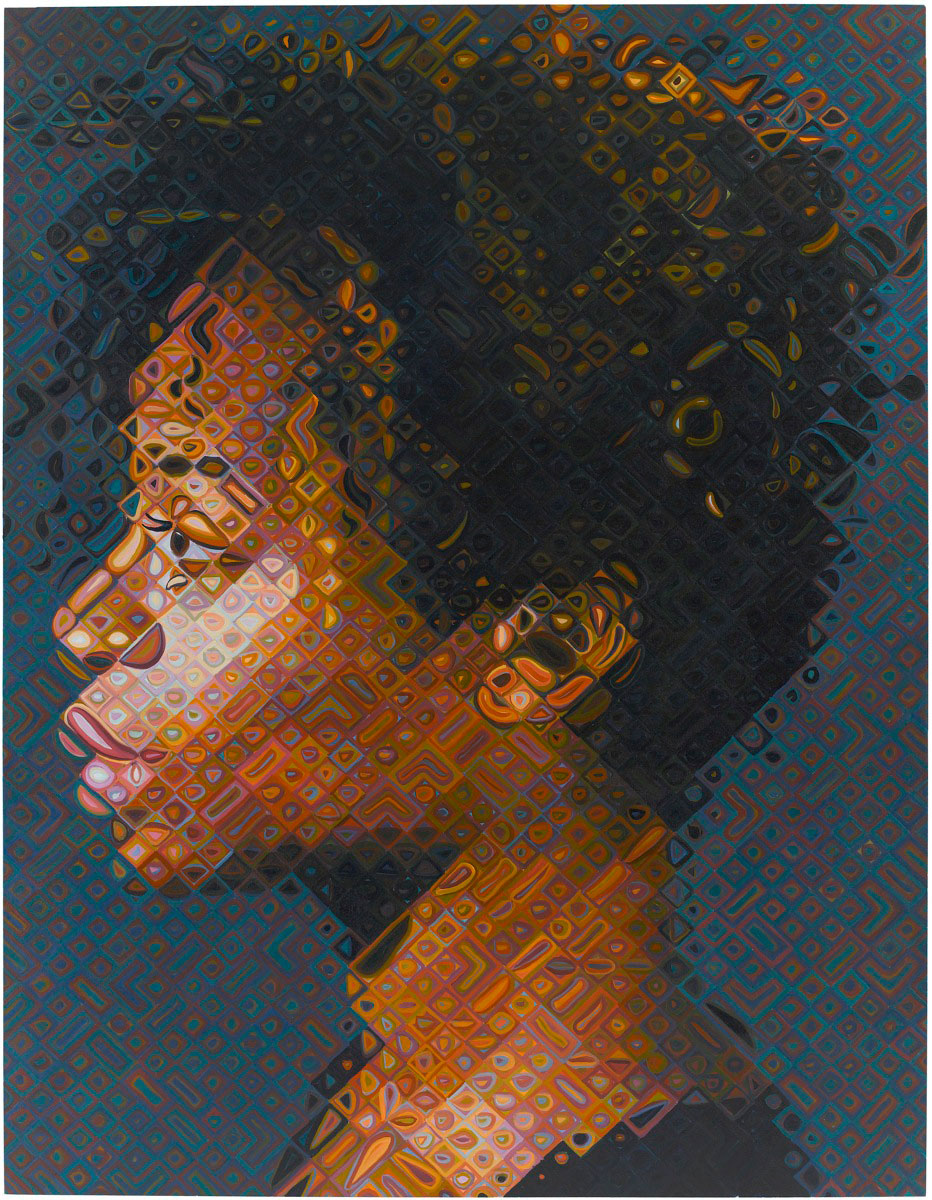 Chuck Close | This landmark exhibition, his first one-person show with Blum & Poe, represents the most significant body of his work assembled in Los Angeles in sixteen years. Close's nearly 50-year exploration of the human portrait is staggering in its breadth and level of dedication. Rather than landscapes or everyday urban scenes, Close has focused on his own image and those of his peers, differentiating his practice from photorealistic painters. His early paintings were predominantly large-scale and executed in acrylic on canvas. He has since evolved a process whereby these portraits begin as photographs, which are enlarged, transferred, and gridded on the canvas, allowing Close to work with his brush meticulously inch by inch.
This critically acclaimed exhibition features new large-scale oil paintings of artists Kara Walker, Laurie Anderson, and Zhang Huan; works from Close's ongoing self-portrait series; intimately scaled portraits of musician Paul Simon and arts patron Agnes Gund; a collection of prints; and immaculately crafted Belgian Jacquard tapestries. Here is a unique opportunity for viewers to experience Close's stylistic range and technical capacity, while providing a deeper understanding of the human portrait.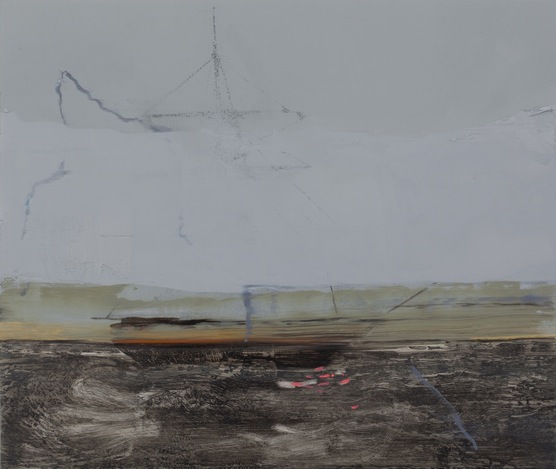 Whitney Bedford | Presenting some of her largest paintings to date, the exhibition includes new seascapes in which shipwrecks and lightning storms feature prominently. Bedford continues her explorations into the emotional potential of the landscape by charging up ocean paintings that are historically more often connected with themes of war or expanding frontiers. By projecting her personal fears and anxieties onto the landscape, Bedford creates an intense juxtaposition of restrained drawing technique and gestural bursts of paint that add an explosive tension to the work.
In this exhibition Bedford focuses on an elusive moment where forces collide and become ungraspable through distance - the moment when a storm gathers and unleashes its first raw energy or when emotions collide and trigger powerful charges. For Bedford, lightning functions as a moment of charged realization and her work aims to give expression to this powerful release where major forces are subject to dramatic change.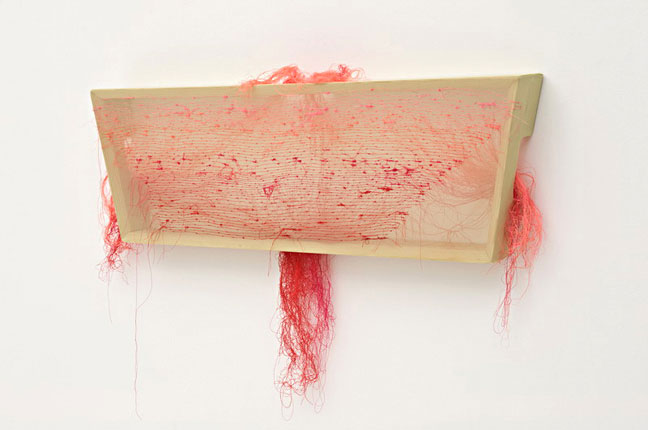 Recrafting History: history, nostalgia & craft in the American memory | Artists Eric Beltz, Jen Pack, Karen Spector, Frohawk Two-Feathers, and Stephanie Washburn each speak to Sturkin's concept of a shared history and entangled cultural memory. Exploring our modern world through a recrafted lens, each artist creates fictitious, re-envisioned, nostalgic, and comical memories and renderings of the past and present. Negotiating themes ranging widely in subject and medium, each artist in Recrafting History answers the question, how do we exhibit histories that we don't talk about? In experiencing their art, we as viewers, are welcomed to explore the deeper themes that trouble the American psyche and collective American memory.
Built of chiffon, thread, and wood, Jen Pack's Green Bikini and (k)not Entangled use a deconstructed and reconstructed medium to create a dialogue between the viewer and art. Her work, though built from the same materials, takes on a transformative air in the final products' drastically different forms and functions. And her seemingly disjointed titles are about displacement, and the eternal struggle that comes from deconstructing and reconstructing one's identity on an ongoing basis.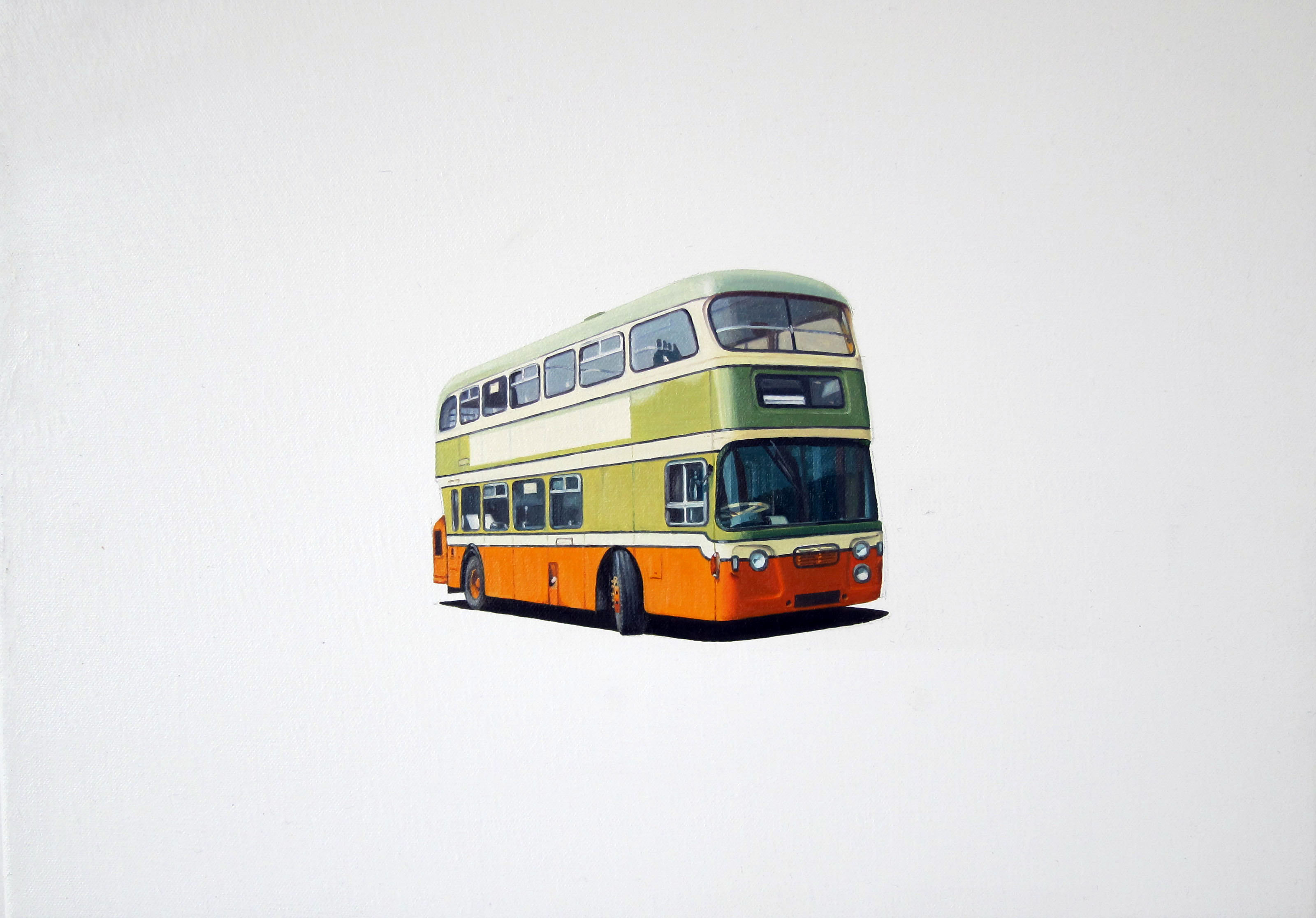 Jeremy Dickinson: Civic Pride and Silversides | A still life painter at heart, Dickinson makes serious work out of playful subject matter with an adept hand and a sharp eye. Since childhood, the artist has been an avid collector of model cars, trucks and buses, as well as an amateur cartographer. Frequent use of public transportation, during a lifetime in a country where this is commonplace, has infused the artist's imagination with signs and signifiers, a moveable feast of doubledecker buses and coal-powered locomotives, which operates as something of a three-dimensional mapping system. Typically named for neighborhoods and local routes, the subjects of the Civic Pride series are rendered in near photo-realistic style. Portraits lovingly painted, the works' remarkable formal qualities belie the subtleties of memory, family, community and imagination vibrating just below the surface.
REAL LIFE. REAL NEWS. REAL VOICES.
Help us tell more of the stories that matter from voices that too often remain unheard.