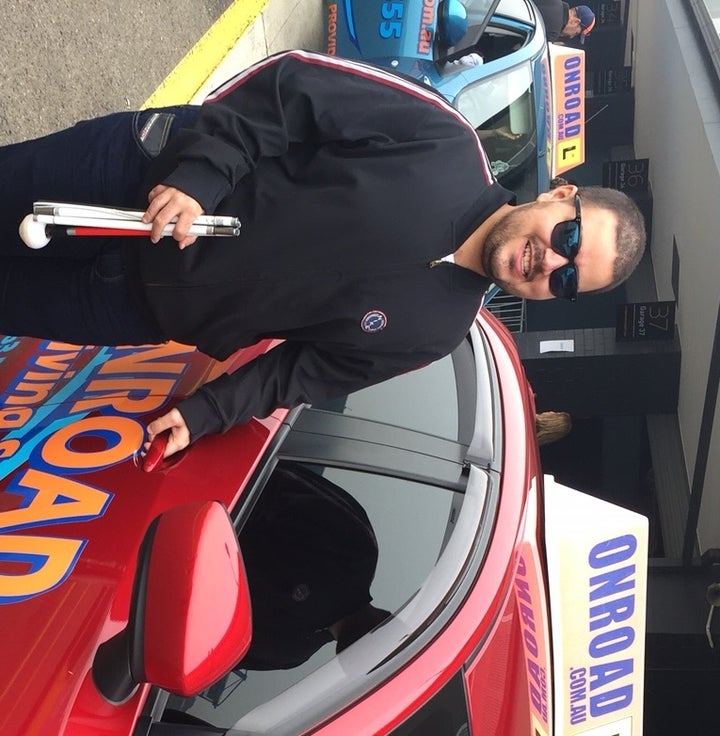 At the drop of a hat, when we need to do something, we grab our keys, race out the door, jump in our car and off we go.
Not so simple for those who are blind or visually impaired. They cannot just jump in a car and go, although I am sure they would like to.
We understand this not just because our son is blind, but because each and every day at our clinic, The Eye Practice, we provide visual aids, which give people their lifestyle back.
Missing out on the opportunity to drive a car is heartbreaking for so many young people with a vision impairment. I know for my son, who is blind, it has been the one thing that has brought him down. It is the quintessential rite of passage -- part of growing up, something you look forward to from a very young age.
So, why not have an event that gives them an opportunity to experience their dream of driving a car?
That is exactly what happened on Sunday, May 8th, on Mother's Day, of all days.
The Angus Suttor Driving Day.
Now in it's third year, this event is organized in partnership with Vision Australia, and held at Sydney Motorsport Park in Eastern Creek.
The idea was sparked by sisters Emma Whitfield and Katelyn McGeachie in memory of their brother, Angus Suttor, who was visually impaired. Thanks to the generosity of so many volunteers, 60 blind or visually-impaired people were given the opportunity to get behind the wheel and experience driving in a safe and friendly environment.
There were up to 20 cars and instructors provided by On-Road Driving School. Each instructor would patiently give directions to the drivers and it amazed me how well they responded to the instructions. My son drove so much better on his first run than his sighted sisters did when they were learning!
Unlike sighted drivers, the blind are not distracted by their surroundings or afraid of on-coming cars.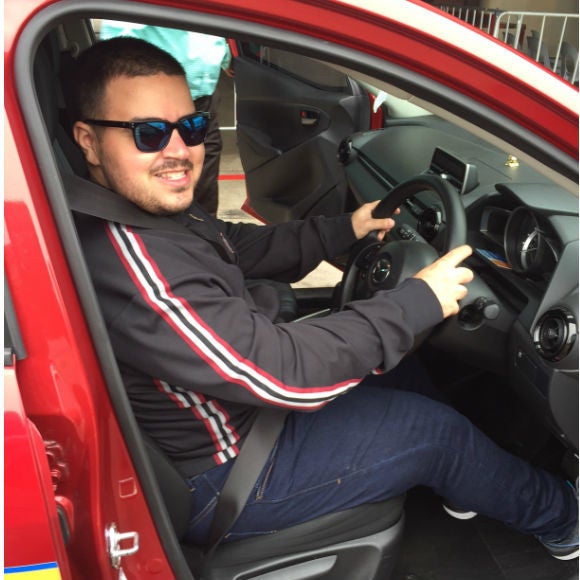 After a short break for lunch, the American Motorcycle Association arrived with their Harley Davidson bikes to give everyone a ride around the racetrack.
And, if the motorbikes were not for you, a fleet of hot-rod cars arrived for a drive around the raceway. The noise from the bikes and the hot-rods was deafening and the adrenaline was pumping.
All these people, with the support and volunteers from Vision Australia, gave up their Mother's Day, to come out and make this day so special for so many.
There were happy, excited faces everywhere you looked.
We do not realize how much we take for granted until we spend a day like this one.
"This was the best day of my life" was what my son said as we were leaving that day.
A Mother's Day does not get much better than that!
Related
Popular in the Community