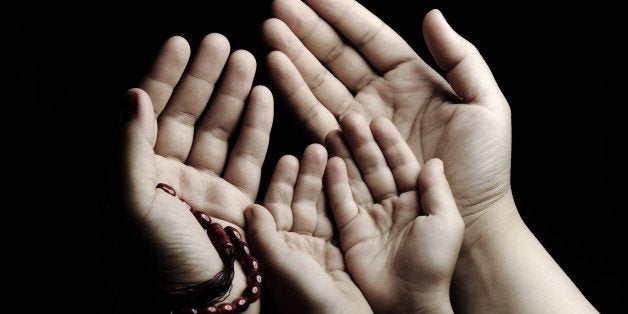 Thank God, once again we have reached the most uplifting time of year: Ramadan.
The sultan of the other 11 months on the path to learning discipline and perseverance has arrived, and we are already halfway through. Even though the Islamic world is struggling with war, terrorism and economic challenges, it's a special time still to be hopeful for the future.
This is the time for us to pause and think. Without food and drink for the entire day, we can easily realize what we have given up and realize more easily than we usually do that we take a lot for granted. This sacred time helps us to realize again that too many people around the world suffer and will continue suffering from senseless conflict and violence. It's our collective mission to pursue justice and peace and to uphold the dignity of every human being. It's time to remember that someone's color of skin, religion, ethnic background, gender, age, status and traditional or religious attire are not to be used as weapons to oppress or persecute our innate human rights and responsibilities.
The essence of a month of spirituality raises our minds, erases selfishness from our hearts and enhances our awareness of others. Every year I'm amazed to find a new angle to see my surroundings through Ramadan's lens. No doubt fasting creates a state of mind that can be achieved through true effort. It can be the evolution of personal understanding and brings personal revival. If we fast properly, we can detoxify our soul and spirit, thereby purifying ourselves. Then we can restart our eager efforts to make the world a better place.
Ramadan is also a great time for communities to reunite, and mosques are the most popular places for families to get together when the sun goes down to break their fast and enjoy an iftar dinner first, then pray extra prayers shoulder to shoulder to show thankfulness to God. Recently, when a group of armed protesters organized a disturbing anti-Muslim rally outside a Phoenix mosque, I thought this Ramadan many Muslim Americans would feel uncomfortable being at mosques.
After hearing of all those horrifying incidents, I was nervous when Ramadan arrived because it is the time of the year when Muslims spend the most time in their mosques and masjids. However, while many Muslim Americans were ready for any kind of upsetting news, on the second day of Ramadan, we were shaken by the horrible racist attack that took a place not at a mosque but a church filled with faithful people in Charleston, South Carolina. More devastating is the news that even though the Department of Justice and FBI officials agreed that the shooting was racially motivated, the federal government must address it because South Carolina does not have a hate crimes law, and now federal investigators believe that a murder case alone would leave the racial component of the crime unaddressed.
"The diversity and patriotism of America's religious communities give strength to all of us, and our freedom to worship reminds us of the values we share," U.S. President Barack Obama said at the traditional iftar dinner at the White House. I have serious doubts whether this is wishful thinking or reality after all those hate crimes in the U.S. He also indicated that "as Americans, we insist that nobody should be targeted because of who they are, or what they look like, who they love, how they worship." Isn't that also what he said after the Trayvon Martin case, and things even have gotten worse since then?
Ramadan, with its own light and mystery, makes us realize the spiritual abundance hidden within ourselves. It enables us to explore and discover new things deep inside of us, life and religion. One of the significant elements of Ramadan is that it takes place during the ninth month of the lunar calendar: A birth of life! We can be reborn into our inner reality through this special time of the year, renovated and rejuvenated. It's the time to pause and think.
Calling all HuffPost superfans!
Sign up for membership to become a founding member and help shape HuffPost's next chapter