Currently, almost 40 percent of all multidrug-resistant tuberculosis cases ― about 230,000 ― occur in Russia, India, the Philippines and South Africa, according to Lancet.
And this study predicts that by 2040, a third of all tuberculosis cases in Russia, 1 in 10 in India and the Philippines, and 1 in 20 in South Africa are expected to be multidrug-resistant. In 2000, only 24.8 percent of cases in Russia, 7.9 percent in India, 6 percent in the Philippines and 2.5 percent in South Africa were multidrug-resistant.
Increasingly, the report argues, drug-resistant tuberculosis will be caused by person-to-person infection, rather than acquired resistance.
"Many people believe that if you do a good job finding or treating people with drug-susceptible TB, that is, if you don't create it in the first place, then it'll go away by itself," said Dr. Peter Cegielski, team lead for prevention, care and treatment of the Centers for Disease Control and Prevention Global TB Branch. "But what this study shows is that it's not going to happen."
As Cegielski put it, there's already too much drug-resistant TB out there, and it will continue to transmit from person to person without a marked increase in efforts to combat it.
For Lucica Ditiu, the executive director of the international Stop TB Partnership, the report emphasizes what the TB community knows.
"We'll never see the end of the epidemic with continuous transmission happening," she said.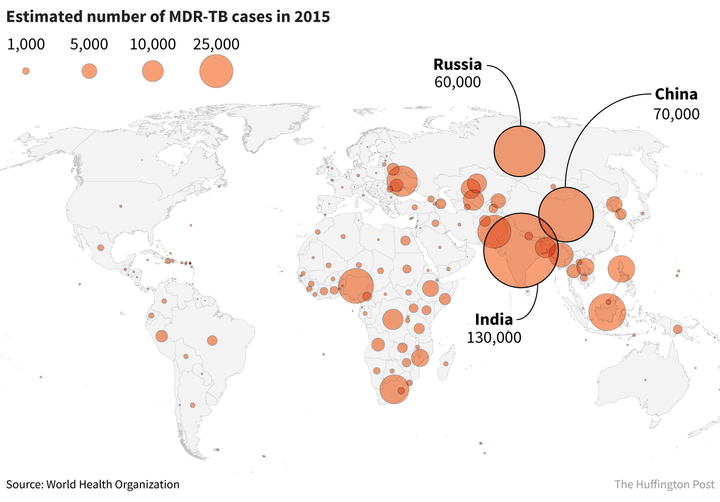 "This is an airborne disease ― it doesn't respect any kind of political boundaries," Cegielski said. He added that the research and drugs we have for TB, which is the world's top infectious disease killer, are behind the scale of the epidemic.
"The drugs we have now were created in the middle of the 20th century, but the problems we have now are 21st-century problems."
"Global response is the only way we will contain this," he said.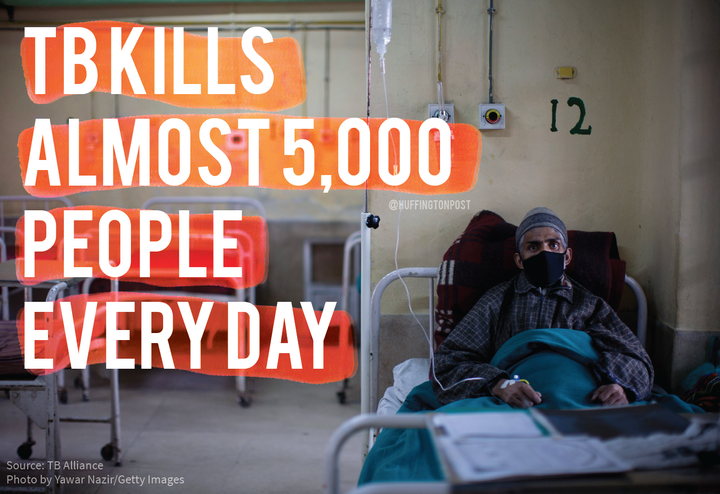 "Multidrug-resistant tuberculosis is a crisis. We have declared it a public health crisis," said Dr. Mario Raviglione, director of the World Health Organization's Global TB Programme. "We keep repeating it is a crisis and we keep repeating that it requires investment."
"This remains an orphan cause," Raviglione said.
Popular in the Community